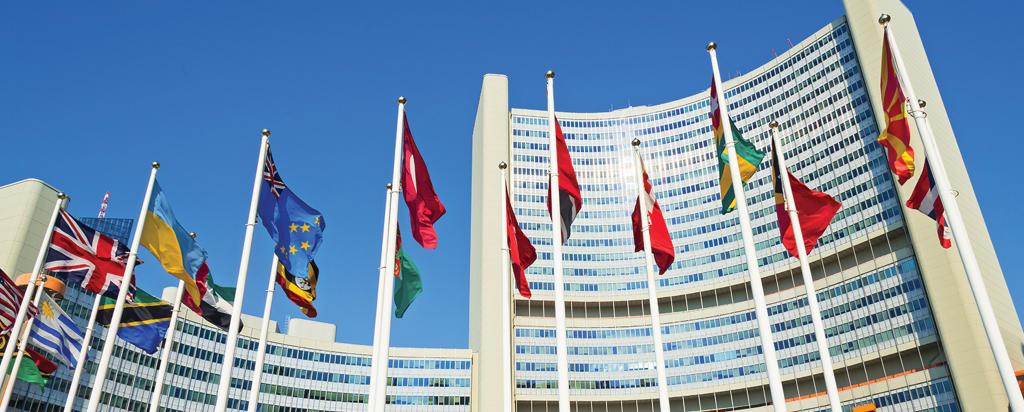 Published on the 15th April 2019 by ANSTO Staff
Yukiya Amano, Director-General of the International Atomic Energy Agency, has invited Dr Suzanne Hollins, Head of Research at ANSTO, to take up the Chair of the Standing Advisory Group on Nuclear Applications. Hollins is chairing her first meeting in Vienna from 15-19 April.
She has been a member of the group, which provides advice to the Director-General on the IAEA's activities in the application of nuclear techniques to Member States, since 2017.
The group has a total of 25 members, who are senior experts in the area of nuclear science and its applications.
The applications of nuclear technology considered by SAGNA cover health, environmental issues, water, food, agriculture and industry.  The IAEA provides support in these areas to developing countries via its Technical Cooperation Program.
The Technical Cooperation Program is the IAEA's primary mechanism for transferring nuclear technology to Member States, helping them to address key development priorities in areas such as in the application of nuclear technology mentioned above, as well as nuclear knowledge development and management. 
Dr Hollins said she was looking forward to the role as it was focused on real-world applications of science that contribute to a more sustainable world and are aligned with ANSTO's research priorities. 
At ANSTO, Hollins has been the Head of Research since 2016.  She has a PhD in Environmental Physics and is an expert in the use of isotopes for research into the age and provenance of groundwater, and thereby the sustainability of its extraction.