Published on the 22nd October 2018 by ANSTO Staff
MEDIA RELEASE
Numerous facilities were constructed to support the reactors and Australia's first forays into uranium mining and atomic energy, including what is known as "Building 23" in June 1959. 
Originally designed for research into radioisotopes, Building 23 has since been expanded on several occasions as it has become Australia's only facility for the production of specific nuclear medicines. 
Today, Building 23 assembles, loads, tests and distributes health products including more than 10,000 doses of medicine a week; needed, on average, by one in two Australians during their lifetime.
Building 23 first produced radioactive iodine in 1978, derivatives of which support diagnosis or treatments for thyroid conditions including cancer.
In 1984 Australia's first molybdenum-99 (Mo-99) was made in this building, the parent isotope for technetium (Tc-99m) used to diagnose a variety of heart, lung, cancer and skeletal conditions. 
In 2000, the facility started production of a new type of (Mo-99) generator, which is a small, esky-sized shielded container used for transport and production of (Tc-99m). Today generators and other nuclear medicine vessels are sent to 250 hospitals and medical facilities in Australia and overseas.
The staff in ANSTO Health follow validated processes introduced decades ago that have been updated over time and approved by the nuclear regulator, ARPANSA, as the facility has evolved.
Building 23 has had five major upgrades in the past 30 years, and is now coming to the end of its operating life. The facility has operated safely for decades, however there has been one significant incident and three other incidents classified as 'near misses' within 10 months since August 2017.
Following this, the regulator directed ANSTO to select and appoint an expert independent review team to recommend how to improve safety in Building 23 and related matters.  
In the same period, ANSTO instigated a mechanical review for the building after a conveyer belt breakdown in June 2018 led to interruptions to Australia's nuclear medicine supplies. 
After rigorous consultation, the final report by the independent expert review team has been completed and contains 85 recommendations in respect to Building 23 operations, to ANSTO, to ARPANSA and to the Federal Government more broadly. 
ANSTO's CEO, Dr Adi Paterson, thanked the five person independent expert review team for lending their considerable expertise in producing this very comprehensive report. 
"Nuclear medicine is vitally important to our modern medical system with most Australians benefiting from nuclear medicine at some point in their lives," Dr Paterson said. 
"While the work is important, and patient safety has always been assured, since August last year it has been clear that process improvements need to be made to improve the safety of all staff involved.
"The fact is we had a staff member who came to work last year who was injured. This is confronting, as is the report, the latter of which I consider a watershed moment for Building 23 operations.
"Every ANSTO staff member needs to be safe at work, but also know that the management of our organisation has no higher priority than their safety. 
"It's clear from the incident and this report that we have work to do on both accounts, and for that we are sorry.  
"ANSTO has undertaken a lot of recent work to improve culture, processes, procedures and infrastructure in Building 23 but clearly there is more to do. 
"We will now spend the coming weeks considering the recommendations for Building 23, plus those that have broader implications for ANSTO.
 
"Central to our response to the recommendations will be a need to plan to upgrade the ageing infrastructure on which production of most of Australia's nuclear medicine currently relies. 
"Work is already being finalised on the $168.8 million ANSTO Nuclear Medicine project to replace the other ageing nuclear medicine building on site.
"Nuclear medicine production is a highly complex process, and, as the report notes, we have a highly specialised, dedicated workforce to perform this task.  
 
"This report is significant, and its recommendations are wide-ranging. We'll now spend 60 days developing an action plan that proportionately adequately reflects the situation."
Head of the independent review team, David Jones, praised staff from ANSTO Health on numerous occasions during his report.
"From a cultural perspective, it is important to note that ANSTO Health staff are amongst the most dedicated and committed to patient safety and product delivery that we have ever seen," he said.
"ANSTO is not alone in the challenge of operating, managing and dealing with legacy or ageing facilities. 
"We recognise that many improvements have been made over past decades to keep nuclear medicine production facilities operating effectively and safely, including meeting regulatory requirements. 
But this facility is now at a stage in its lifecycle where ageing and obsolescence issues are becoming 
significant. I look forward to this report helping ANSTO to more safely deliver on its medicine mission."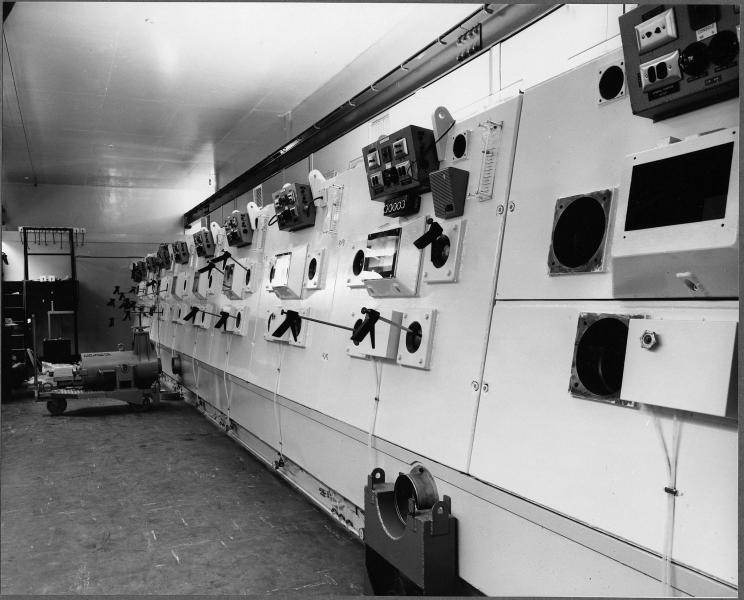 More information and resources : 
The independent safety review of the ANSTO Health Approach to Occupational Radiation Safety and Operational Procedures  (on our webpage)
Comments from David Jones about the review can be seen via a video he provided to ANSTO 
Full list of Q&As
In line with an agreement with the nuclear regulator ARPANSA, a preliminary response to the recommendations has been provided by ANSTO.
 
Media Contact: Phil McCall 0438 619 987