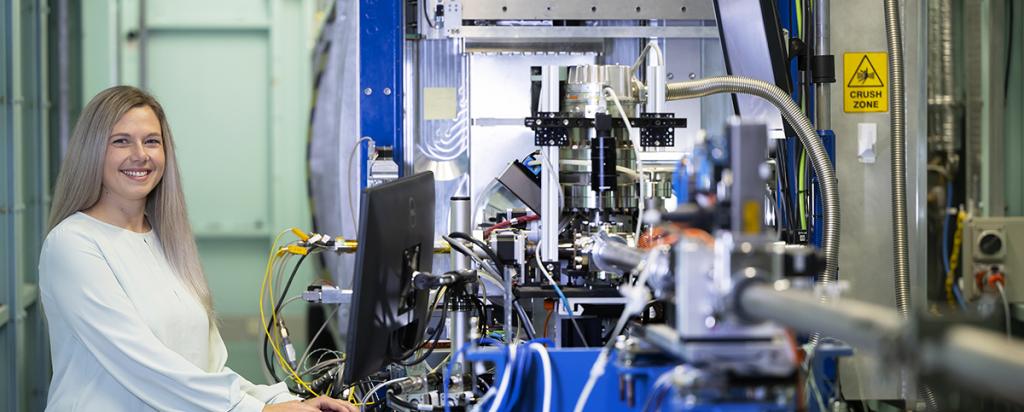 Published on the 23rd November 2022 by ANSTO Staff
Dr Susi Seibt, an instrument scientist who uses  extremely powerful X-rays from ANSTO's Australian Synchrotron in the development of nanotechnologies,  has been announced as one of Australia's newest Superstars of STEM.
Susi is one of 60 diverse brilliant scientists, technologists, engineers and mathematicians who will step into the media spotlight as STEM experts.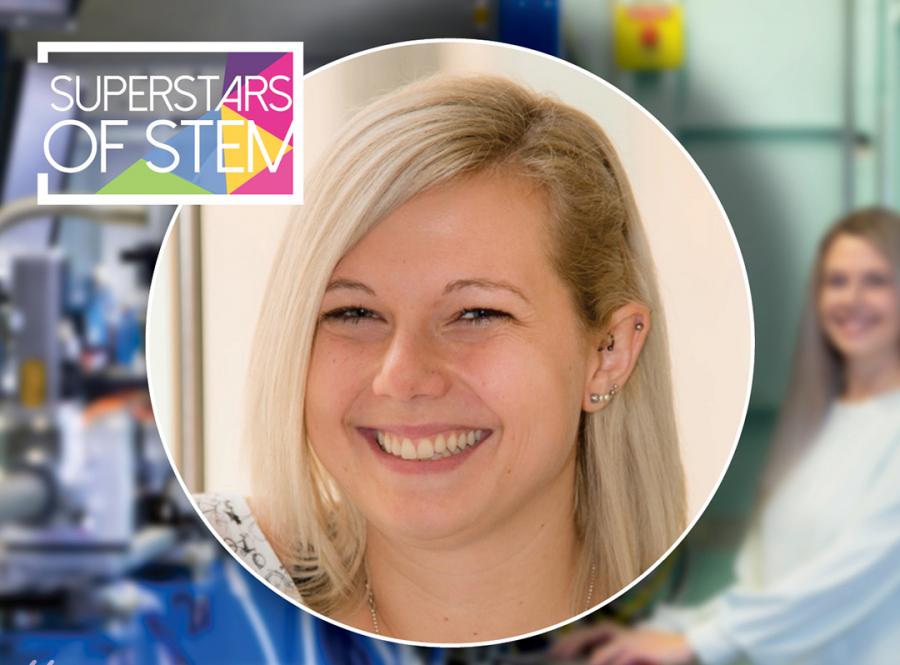 The latest Superstars, an initiative of Science and Technology Australia, were officially announced by the Minister for Industry and Science, Ed Husic MP last week.
"Nanotechnology is everywhere, from smartphones to COVID rapid antigen tests. Understanding the chemistry and physics of nano-sized materials contained within these devices are the reason they work so well, but much remains a mystery due to the fast nature of chemical reactions, or the difficulty with studying real-life objects (like a heart or a lung!) in a lab environment," explained Dr Seibt.
To investigate real-life conditions, Dr Seibt uses a tool called microfluidics, which forces the contents of flasks and tubes from a chemistry lab into tiny devices, filled with networks of channels, valves, mixers, and reaction chambers. These are also called 'lab-on-a-chip'
These devices and are revolutionising medical diagnostics as well as chemical and biological analysis. She used microfluidics in conjunction with X-ray scattering measurements at the Australian Synchrotron during her PhD, on the exact beamline where she now works on as a beamline scientist.
Dr Seibt  was the first joint PhD candidate between the University of Bayreuth and the University of Melbourne, fostering many international collaborations.
She has always been a passionate science communicator, leading her to start her own Science Youtube channel "Shelium" to 'edutain' the public.
Dr Seibt said she was thrilled to have been chosen from a highly-competitive national field and have the opportunity showcase the analytical power of the X-ray instruments to improve our world.
"We are proud of all our female scientists and the work they do to encourage girls and young women to take up STEM subjects but Susi stands out as is a formidable scientist, expert communicator and engaging person. Her enthusiasm and passion for science will have an impact," said  Prof Andrew Peele, Group Executive, Nuclear Science and Technology ANSTO.
Science & Technology Australia is funded by the Australian Government's Department of Industry, Science and Resources The next 60 Superstars of STEM will join the program in 2023 and 2024.