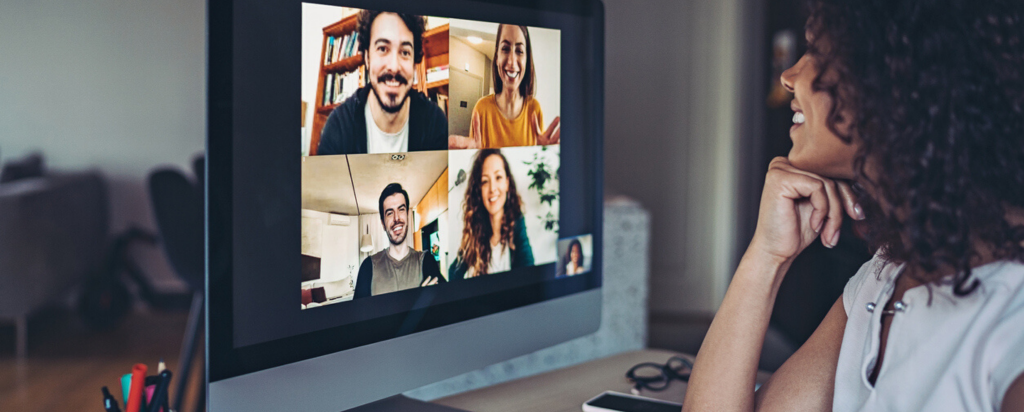 Published on the 8th July 2020 by ANSTO Staff
A new online mentoring program has launched at nandin, ANSTO's people collider where start-ups engage with science, technology and industry. Entrepreneurs within the nandin community now have the chance to benefit from some of southern Sydney's brightest business and industry leaders, with over 400 years of collective expertise.
Through the program, deep tech startups and businesses in nandin, select three or four mentors who share business advice and technical insights. The program has demonstrated early positive outcomes, in the context of working through COVID-19.
The mentors have a wide variety of expertise, from global marketers – to business development strategists and social media experts – with each mentor bringing unique insights and experience to the program.
"The mentors will actively support these entrepreneurs as they develop and commercialise products, is a great demonstration of the forward-thinking community we are creating here as part of the ANSTO Precinct in Southern Sydney," Dr Adi Paterson, Chief Executive Officer at ANSTO, said.
"The COVID-19 pandemic has forced, and also reinforced the importance of solution-driven businesses. The mentor program helps participants to unlock and build upon essential creative-thinking skills that are solutions orientated."
nandin (meaning look ahead in the local Dharawal language), was established by ANSTO to help entrepreneurs engage with science, technology, and industry. nandin is part of the ANSTO Precinct, a globally connected, vibrant and inclusive community with researchers, startups and industries collaborating to deliver inspired solutions for a sustainable world.
More than sixteen businesses are now members of nandin, benefiting from entrepreneurial learning and collaboration, as well as access to office space, hot desks and lab suites. Many are innovating in fields such as cyber security, IoT, artificial intelligence and machine-based learning.
Tim Boyle, ANSTO's Director Innovation and Commercialisation, said the mentor program is helping startups and SMEs in the program adjust to COVID-19.
"Our mentors are sharing their knowledge and insights to help these entrepreneurs pivot their business models and build resilience as COVID-19 disrupts our markets and economy," Dr Boyle said.
"As a mentor, our role is to help these startups continue to get their products and solutions market-ready, and provide overall business advice, as well as a friendly sounding-board." 
With many businesses still working from home, the mentoring program is being successfully delivered online.
If you'd like to join the nandin business community or mentoring panel, visit www.nandin.com.au
Local mentors include:
Barry Alchin - Expertise in: Chemical and general manufacturing, import and export, commercialisation.

Steve Atherton -

Expertise in:

Commercialization of innovative new technology,

engineering, building and construction, and business management.

Bruce Begg - Expertise in: Engagement strategies and international commercial partnerships, deep tech commercialisation.
Tim Boyle - Expertise in: Business development, strategy, innovation and technology scouting.
Natalie Chapman - Expertise in: Global market intelligence, industry engagement and STEM commercialisation.
Jared Hilliers - Expertise in: eCommerce, social media strategies and UX design.
Elizabeth Lette - Expertise in: Go-to-market strategies, lead generation, brand management and sales/ channel management.

Rosanne Robinson-

Expertise in:

Finance, business development /commercialisation and corporate governance. 

Mike Schoettler - Expertise in: Manufacturing and distribution, sales & negotiations, and leadership.
Mike Schrafft - Expertise in: HR and people management, event management and business development.
Richard Walker - Expertise in:

Geosciences, corporate governance, technology innovation and commercialisation