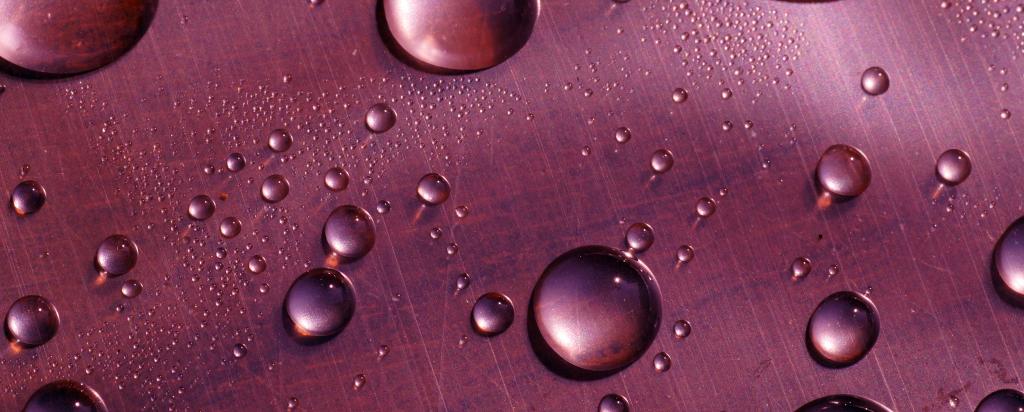 Published on the 21st September 2023 by ANSTO Staff
Key Points
The exceptional performance of an advanced material with liquid-like layers is related to its nanostructure

An investigation of slippery covalently-attached liquid surfaces (SCALS) explained how the molecule retained its 'liquid-like' properties when it was chemically attached as an extremely thin layer to a solid surface

Neutron reflectometry was used to determine polymer chain length and the grafting density
ANSTO has supported research led by a University of Sydney team who gained insights into how oil molecules retain their 'liquid-like' properties when they are chemically attached as an extremely thin layer to solid surfaces.  
The findings, published in the leading chemistry journal Angewandte Chemie, open new possibilities for designing sustainable materials with non-stick characteristics.
The research was led by Dr Isaac Gresham, Professor Chiara Neto and honours student Seamus Lilley from the School of Chemistry at the University of Sydney.  
The 'liquid-like' coatings, known as slippery covalently-attached liquid surfaces (SCALS), are produced from silicones or polyethylene glycol – both of which break down into harmless by-products in the environment.
SCALS are anti-adhesive without relying on problematic perfluorinated polymers (PFAS), known as 'forever chemicals' that are usually used for their low adhesion properties.
"These liquid-like layers are extremely slippery to most contaminants: they shed liquid droplets effortlessly, which is great to increase the efficiency of heat transfer and for collecting water, they prevent the build-up of scale, and resist the adhesion of ice and bacteria, bringing us one step closer to a self-cleaning world," said Professor Neto, who leads the Nano-Interfaces Laboratory.
"We can correlate the exceptional performance of these layers with their nanostructure – meaning we now know what we're aiming for when we design slippery surfaces, enabling us to make them even more effective and provide viable alternatives to fluorinated coatings."
Neutron reflectometry on the Platypus instrument at ANSTO's Australian Centre for Neutron Scattering was used to characterise structure at the nanoscale.
The slippery nano-thin layers, between two and five billionths of a metre thick or 10,000 times thinner than a human hair, are made up of oil molecules that are only a hundred atoms long.
The material comprises a surface layer with curly chains of polymer brushes that are attached to it.
"Our contribution related to determining chain length and the grafting density," explained Instrument Scientist, Dr Andrew Nelson.
"Grafting refers to how close the chains are to each other, expressed as chains per unit area."
"It was a relatively straightforward measurement that revealed a sweet spot in the molecule," said Dr Nelson.
The investigators reported if the chains were too short or too sparsely grafted, they remained sticky. On the other hand, if they were too long or too close together, they didn't have enough flexibility to act like a liquid.
Multiple methods, including atomic force microscopy single-molecule force measurements and neutron reflectometry, confirmed that the performance of the layer is linked to its structure.
Dr Kaloian Koynov from the Max Planck Institute for Polymer Research (Germany) was also a co-author.
Read more on the University of Sydney website.