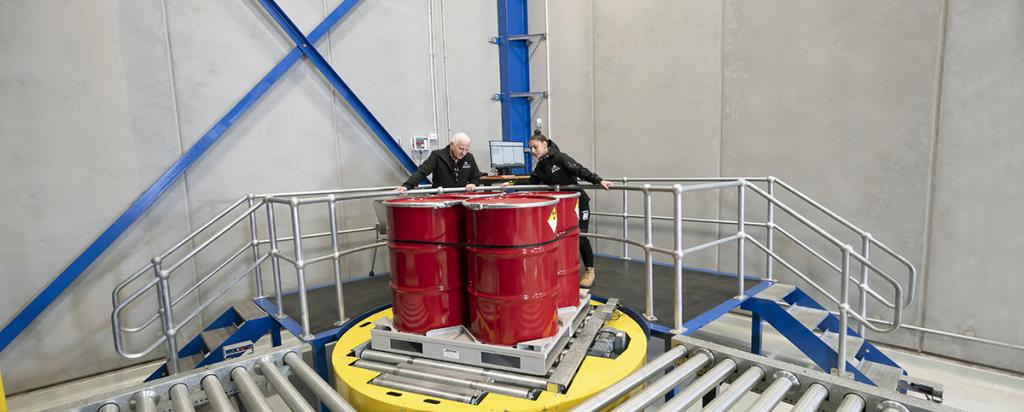 Published on the 21st April 2021 by ANSTO Staff
The Waste Management Services group at ANSTO is now using a new automated storage and retrieval system (ASRS) that will enhance safety, access and efficiency.
The advanced technology developed by Swisslog will be used to move 200-litre drums of low level contact handled radioactive waste. The waste is transported through a combination of conveyors, pallets (including 908 individual pallet locations), racking, and a Swisslog pallet stacker crane.
"The ASRS optimises safety and supports the responsible and traceable management of radioactive waste at ANSTO," said Paula Berghofer, General Manager, Waste Management Services.
"The drums will be housed in the automated system and then processed through a super-compactor into overpacks. It is intended that they would eventually be destined for Australia's National Radioactive Waste Management Facility, once it is established," she said.
In addition to safety benefits, the system optimises the use of available space by stacking pallets in a compact grid-like racking area.
We have integrated the Swisslog system with our own Warehouse Control System for seamless documentation, tracking and other purposes.
"The technology solution for ANSTO has a number of additional safety benefits, specifically designed for this unique application," said Sean Ryan, Head of Sales and Consulting, Swisslog.
"We included a drum inspection station, from which ANSTO will continue to accurately monitor drum characteristics. The entire system provides end-to-end traceability to optimise safety, tracking and efficiency," said Mr Ryan.
ANSTO manages radioactive waste safely and in accordance with all standards set by several regulators including the independent nuclear regulator, ARPANSA.
For further information contact: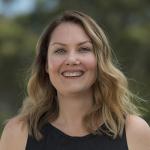 Paula Berghofer, Gen Mgr, Waste Mgt Services