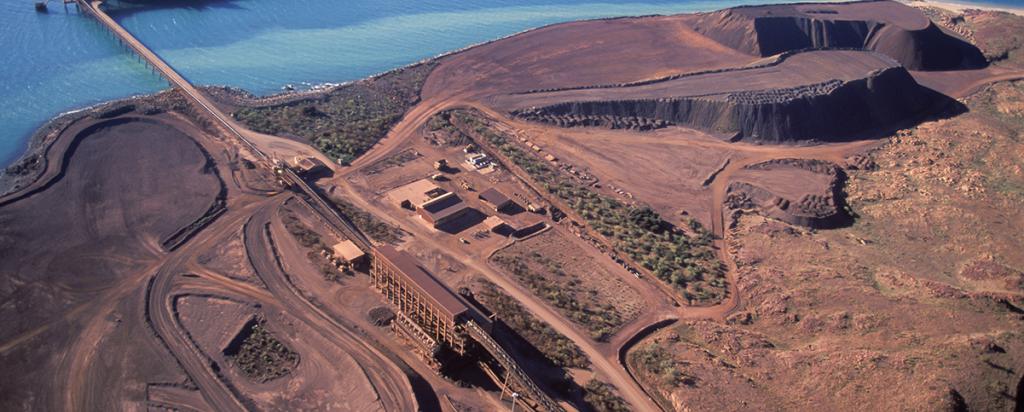 Published on the 9th September 2020 by ANSTO Staff
Dr Jessica Hamilton, a beamline scientist at the Australian Synchrotron, has won the Falling Walls Lab competition hosted by the Australian Academy of Science for her 3-minute presentation on a novel approach to using mining waste for carbon dioxide capture and a source of carbonate minerals. The event is held to deliver solutions to some of the most promising challenges of our time.
Jessica was one of ten finalists, who were selected from all the entries received by the Academy, to deliver their presentation live on YouTube yesterday afternoon.  Finalists also answered questions by a judging panel of distinguished academics and businesspeople chaired by Academy President, Professor John Shine.
Jessica's work, which was based on her PhD subject and a research paper in Economic Geology, was considered the most innovative and promising idea. The work was conducted at Monash University.
The participants described research work, business model or unique initiative to a broad audience from science and industry.
The Academy awarded a prize of $1000 to the top three presenters, who will also receive a professional video created by the Academy's production team.   
As the top contender in Australia, Jessica will now compete in the global event to be held virtually from Germany later in the year.
Jessica described the solution as a means to bring environmental issues and economic prosperity together.
In her novel process, mineral waste is reused, acid is neutralised and CO2 captured.  Valuable products are produced in the form of carbonate minerals, and the transformation of stockpiles of mineral waste into enriched ore that can be re-mined.
The process is being tested in diamond mines in Africa and Canada.
On behalf of everyone of ANSTO, Prof Andrew Peele congratulated Jessica on her achievement, which brought good news to all her colleagues in locked-down Melbourne, where she is based at the Synchrotron.
The international Falling Walls Lab is organised by the Falling Walls Foundation and generously funded by the German Federal Ministry of Education and Research, the Berlin-Senate, Bayer Foundations, and industry partners. It is supported by the Federal Foreign Office of Germany and the German Academic Exchange Service (DAAD).  The international network of Falling Walls Labs includes renowned academic institutions from over 60 countries.