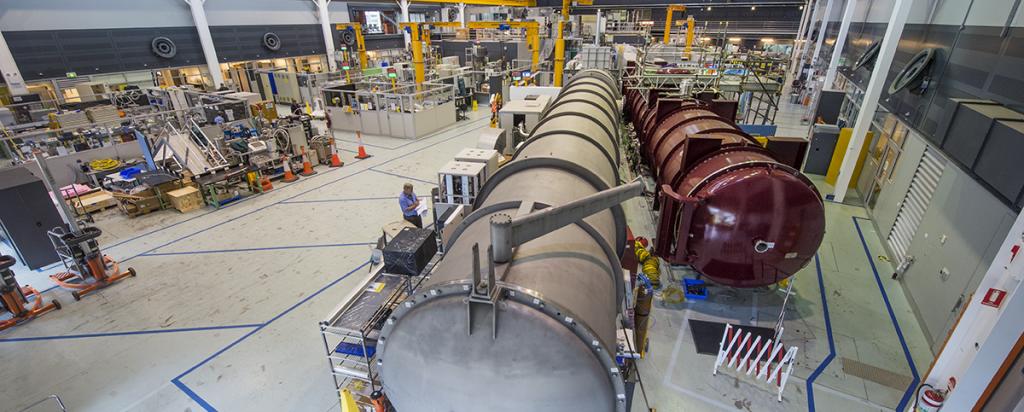 Published on the 18th February 2020 by ANSTO Staff
Both the Australian Centre for Neutron Scattering and the Centre for Accelerator Science have received funding from an NSW Infrastructure grant scheme.
Approximately $140,000 in funding was allocated to the Australian Centre for Neutron Scattering (ACNS) to support an Additive Manufacturing Capability for in-situ measurements on the neutron scattering instruments and potentially also at the Australian Synchrotron.
"This capability will be a world first and will greatly assist NSW with its intent in becoming the leading Advanced Manufacturing state in Australia," said Dr Jamie Schulz, Leader, ACNS.
  
It builds upon the demonstration measurements that Prof Ania Paradowska and the ACNS team undertook in early November 2019 using a conventional welding system on the Kowari strain scanner instrument. 
The Centre for Accelerator Science (CAS) received $110,000 for one year to go towards supporting research into groundwater resource sustainability. 
"The funding will be used for purchasing components for developing a semi-automated groundwater processing capability which will increase our capacity for groundwater dating, and expanding our ability to service projects related to the sustainable use of water resources in regional NSW, and Australia," said Dr Geraldine Jacobsen, Leader, CAS.
The funding was provided to NSW-based institutions that have been funded under the Commonwealth's National Collaborative Research Infrastructure Strategy (NCRIS).
The grants encourage and support high-quality, high-impact research and help to drive innovation in the state's research and development sector.
Funding was prioritised for NSW-based NCRIS or NCRIS-derived facilities that demonstrate significant potential economic, environmental, social and technological benefits to New South Wales, and alignment with the Premier's Priorities.