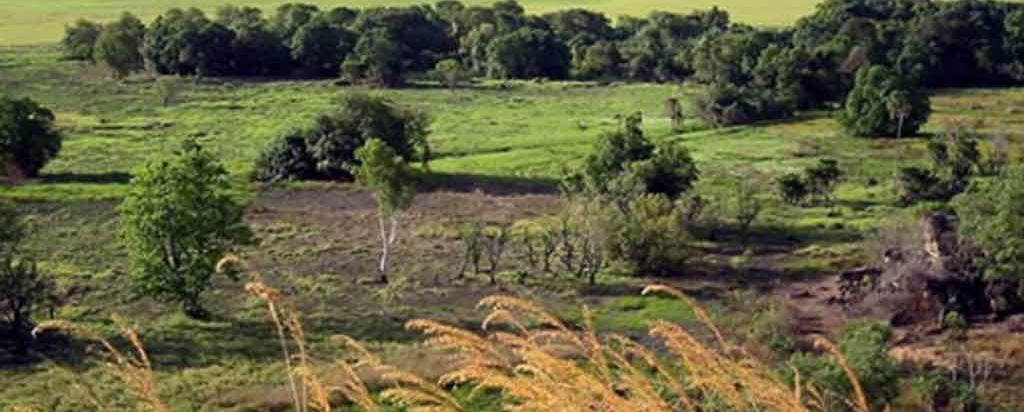 Published on the 21st July 2017 by ANSTO Staff
Scientists at the Australian Nuclear Science and Technology Organisation's (ANSTO) Centre for Accelerator Science and Australian Synchrotron were part of a team who have found new proof of the earliest occupation in Australia – some 65,000 years – in Kakadu National Park.  
The team, which included archaeologists and dating specialists, located the evidence at Madjedbebe, a site found on the traditional lands of the Mirarr people, surrounded by the World Heritage-listed Kakadu National Park. The research was conducted with the permission of the  Gundjeihmi Aboriginal Corproation.
The research, published in the prestigious Nature, was led by Associate Professor Chris Clarkson from the University of Queensland, the team included two ANSTO scientists – Dr Quan Hua and Dr Helen Brand.
Dr Hua, Principal Research Scientist in the Environmental Research area, oversaw the radiocarbon dating of charcoal samples on ANSTO's STAR accelerator.
At ANSTO's Australian Synchrotron in Melbourne, Dr Helen Brand, used powder x-ray diffraction to identify the minerals present in pigment samples of artefacts.
These methods, alongside extensive optically stimulated luminescence dating conducted at the University of Wollongong, show the site has a deeply buried, dense occupation layer dating to 65,000 years ago.
Dr Hua said that the charcoal samples that were analysed were collected during excavations in 2012 and 2015. Most of the charcoal samples are isolated fragments but several samples were collected from in situ hearths.
"With the STAR accelerator we were able to measure Carbon-14 or radiocarbon by accelerator mass spectrometry, to help determine the age of the samples," Dr Hua explained.
"Using ANSTO's suite of advanced technology to learn more about Australia's ancient past is wonderful, and it is an honour to have contributed to such a defining piece of work."
Dr Brand's expertise enabled the analysis of powder pigments from ochre found at the site, using the Australian Synchrotron, a source of light a million times brighter than the sun.
"Using the powder diffraction beamline we investigated the characteristics of the ochre, which was found quite extensively through the site," Dr Brand said.
"It is wonderful to see, after contributing one piece of the scientific puzzle, that the impact of the broader research is so far reaching."
The excavations, scientific analysis of artefacts and sediments, and dating have extended the known duration of human occupation of Australia by several thousand years.
Media Contact: Phil McCall 0438 619 987