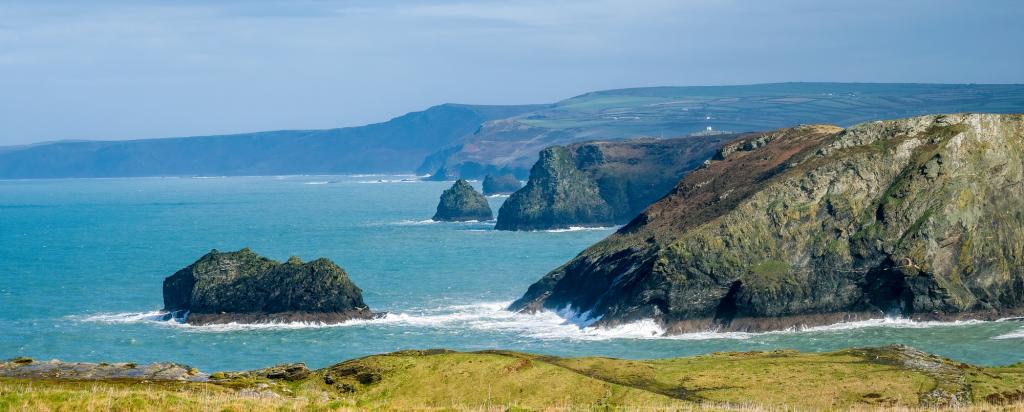 Published on the 18th November 2022 by ANSTO Staff
Key Points
Research indicates that rock coasts, traditionally thought of as stable compared to sandy coasts and soft cliffs, are likely to retreat at a rate not seen for 3,000-5,000 years

Although the rock samples came from two sites in the UK, there are implication for rock coasts worldwide

ANSTO's role in the research was to quantify the cosmogenic radionuclides, 10Be and 26Al concentrations in rock samples using accelerated mass spectrometry on the Sirius accelerator
New research published by a team from the Imperial College London, University of Glasgow and ANSTO suggests that rock coasts, which make up over half the world's coastlines, could retreat more rapidly in the future due to accelerating sea level rise.
Modelling in this research predicted likely future cliff retreat rates of two rock coasts in the UK, based on forecasts of sea level rise for different greenhouse gas emissions and climate change scenarios.
A study published today in Nature Communications found that rock coasts, traditionally thought of as stable compared to sandy coasts and soft cliffs, are likely to retreat at a rate not seen for 3,000-5,000 years.
ANSTO's role in the research was to quantify the cosmogenic radionuclides, 10Be and 26Al concentrations in rock samples using accelerated mass spectrometry on the Sirius accelerator at ANSTO's Centre for Accelerator Science.
Accelerator scientist Dr Klaus Wilcken, a co-author on the paper, has a long-standing association on coastal research with Dr Rood at the Imperial College.  Dr Wilcken also assisted with the collection of samples in the UK prior to the COVID epidemic.
"Dylan and his associates have been doing some important research on coastal erosion and the implications of sea level rise.
"The samples are processed at the Imperial College and then sent to us for the ultra-sensitive measurements.
Concentrations of the cosmogenics which accumulate in rock over long periods are very good for revealing how quickly, and for how long, the rock has been exposed, reflecting the rate of erosion and retreat.
"And while the rock samples came form two sites in the UK, there are implication for rock coasts worldwide."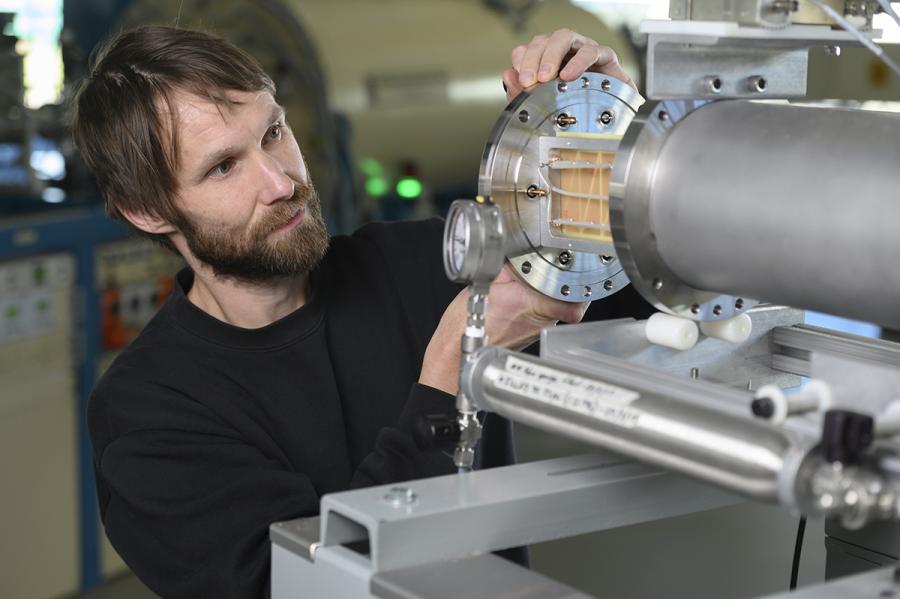 The new study is the first to validate models of the expected erosion of hard rock coasts from sea level rise using observational data over prehistoric timescales.
Previous studies have mostly focused on theoretical models of soft, sandy coasts. The new results suggest that as sea levels continue to rise, the rate of rock coastal erosion will also accelerate.
DOI:  https://doi.org/10.1038/s41467-022-34386-3
Read more on the Imperial College London website.