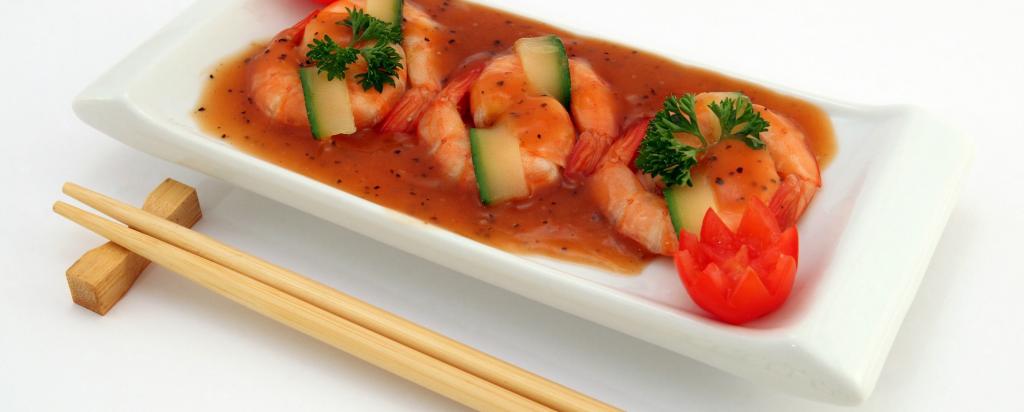 Published on the 21st September 2018 by ANSTO Staff
As global demand for seafood is rising, with a concurrent growth in supply of farmed and wild-caught products, determining seafood provenance is increasingly important to reduce food fraud, ensure food safety and reduce biosecurity risks.
A three-year research project at ANSTO in partnership with the University of New South Wales (UNSW), Macquarie University (MU), National Measurement Institute (NMI) and the Sydney Fish Market (SFM) intends to deliver a scientifically-validated tool to distinguish the geographic origin of tiger prawns and snapper with benefits for consumers and industry.
ANSTO scientist, Dr Debashish Mazumder, recently convened a planning meeting at ANSTO with key stakeholders who support the research.
"We have focussed on seafood provenance because we can contribute to quality and safety considerations, potentially deter food fraud, and assist industry to comply with food regulations."
A full-time PhD student from the University of NSW, Karthik Gopi, will carry out the study.  His research will resolve variability between different origins and production methods of seafood.  The ANSTO, UNSW, MU, NMI and SFM team will apply a combination of nuclear techniques and food quality analyses in conjunction with mathematical models to develop an analytical tool that can serve the needs of the seafood industries.  
The NMI, who maintain trade measurement requirements for seafood, the School of Biological, Earth and Environmental Sciences at The University of NSW, Macquarie University and the Sydney Fish Markets have committed to supporting the study and are in the process of formalising a collaboration agreement.
"Although our primary role is safeguarding accurate measurements of seafood weight, we also have a food testing program to ensure providers meet statutory and voluntary obligations. The potential usefulness of this research is clear and within our sphere of interest. Some of our resources could be very useful to investigations," according to NMI scientists who participated in the meeting.
"Trust underpins everything in our industry, whether it be quality, sustainable practices or origin. This research has the potential to provide another level of verification of authenticity," said Bryan Skepper, General Manager, Sydney Fish Market.  
ANSTO is building on experience of a proof of concept study which was carried out on tiger prawns from Australia and southeast Asia by Gopi, as part of his earlier studies under the supervision of Dr Debashish Mazumder (ANSTO), A/Prof Jes Sammut (UNSW), Prof Neil Saintilan (MU) and Dr Jagoda Crawford (ANSTO).  The research established the origin of prawns and if the seafood was farmed or wild-caught. Exploratory studies were also undertaken on barramundi to assist industry.
"This research allowed us to refine the effectiveness of various approaches by determining the most effective combination of techniques and predictive models to overcome the limitations of current provenance methods," said Mazumder.
 "Our research efforts are preparing the next generation of scientists with advanced skills in determining seafood provenance and seafood quality to support the Australian seafood industry and benefit consumers. The program is embedded in a research partnership between agencies and industry to maximise the benefits and capitalise on the strengths of the team," said Sammut.
Different research facilities at ANSTO, including isotopic techniques, X-ray fluorescence core scanning (ITRAX), and the neutron activation analysis unit, as well as food quality analyses facilities from NMI, are supporting the project.  ANSTO environmental and health researchers are also lending expertise. The University of New South Wales and Macquarie University are key research partners and provide an academic base for students, such as Gopi, as well as enabling access to other research resources.
The overall objective for the three-year study will be to authenticate snapper and tiger prawns from farms and caught from the wild, including seafood imported from overseas, and produce a single computational model for traceability determination. 
"Seafood is listed as one of the most susceptible food groups and snapper possibly one of Australia's most 'grouped' or mislabelled species," said Erik Poole< Supply and Business Development Manager, Sydney Fish Market. 
The research project will analyse feed, water, sediment and other environmental variables through a range of nuclear techniques and food quality testing methods. 
"Ultimately, we will produce a scientifically-validated and detailed provenance model to help distinguish between Australian and imported seafood that is either farmed or wild-caught," said Mazumder.
The development of a quick, cost-effective analytical tool would serve the needs of the seafood producers, import and export industries, including industry bodies, and the methodology may act as a deterrent to fraudulent practices and avoid the need for court cases.
At a more detailed level, the study will provide a comprehensive quality assessment of seafood with respect to its mineral composition and nutritional quality based on omega 3, omega 6 and protein profiles. 
The knowledge and expertise gained from building this capability could lead to the creation of farm-specific fingerprints to protect brands in the future and has the potential to be applied to other food products to determine their provenance.