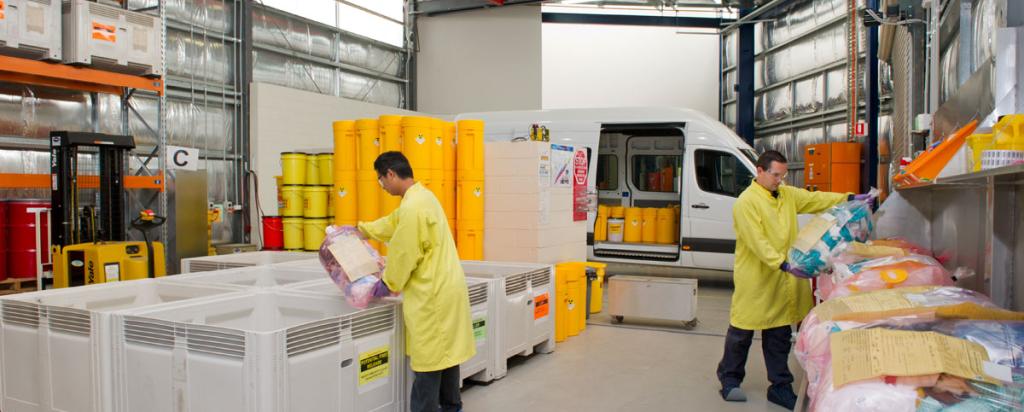 Published on the 7th August 2018 by ANSTO Staff
ANSTO CEO Dr Adi Paterson is part of a delegation who are visiting the communities of Kimba, Hawker and Quorn on 6 and 7 August, for Community Information Sessions being led by the Department of Industry, Innovation and Science.
Three sites in South Australia, two in Kimba and one at Wallerberdina Station near Quorn and Hawker, are considering whether to host Australia's National Radioactive Waste Management Facility.
The Community Information Sessions are an opportunity for those communities to ask any remaining questions ahead of a five-week community ballot that begins on 20 August.
Dr Paterson will join the CEO of the Australian Radiation Protection and Nuclear Safety Agency (ARPANSA) Dr Carl-Magnus Larsson, and representatives from the Department.
"In the past three years I've been fortunate to visit the community three times, and as an organisation ANSTO has made around 32 visits," Dr Paterson said.
"We have also had the privilege of hosting around 200 members of these communities at ANSTO's state-ofthe- art campus in Sydney, sharing with them our knowledge and expertise.
"Having been part of the nuclear industry for 60 years, ANSTO has a lot of information and experience to share, and I look forward to once again engaging with the communities, and answering their questions.
"In particular, I will be focused on talking about the partnerships that are possible between nuclear
organisations and their neighbouring communities.
"As a nuclear science organisation, many people have questions about our activities and role, and I welcome the opportunity to share ANSTO's expertise, knowledge and first-hand experience when meeting with the communities of Kimba, Hawker and Quorn this week."
ANSTO and its community, the Sutherland Shire
ANSTO is the second largest employer in the Sutherland Shire. It employs around 1,200 people, about a third of whom live in the local area.
ANSTO receives more than 15,000 visitors to our Discovery Centre each year, including pensioner groups, school groups, local residents and scientists.
In 2017 ANSTO worked with 280 local businesses and invested more than $25 million into the businesses within the Sutherland Shire.
ANSTO also supports sponsorships, science prizes and local community events, from fundraising activities like fun runs through to community events like the University of Wollongong Science Fair.
The National Radioactive Waste Management Facility and its host community
45 full-time equivalent jobs will be required for the Facility, in areas including waste operations,
security, environmental monitoring, and tourism.
Some 75 per cent of the Facility's workforce could be expected to come from the local region. The
employees are expected to earn a combined salary of around $4.7 million.
In addition the Government has already made the commitment that a minimum number of
Aboriginal jobs, which will be provided for within the structure. An independent study was undertaken by Cadence Economics in July 2018, which showed:
 -In the four year construction period, some $2.5 million worth of construction per annum would be undertaken by local firms.  
-In cases where workers come from outside the region to work during construction, each would be expected to spend  an average of $100 a day locally. 
-It is estimated from $8.3 – 8.4 million in annual benefits will be generated for the local economy. Over the first 33 years, it will generate just over $95 million in economic activity.
ANSTO is participating in the consultation process being run by the Department of Industry, Innovation and Science, providing expert advice on radioactive waste management.
Media Contact: Isabelle Colla 0432 970 548