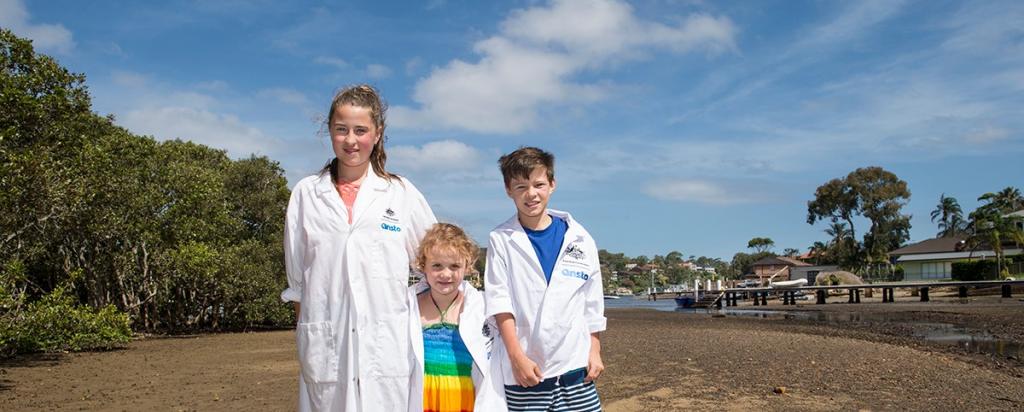 Published on the 23rd January 2015 by ANSTO Staff
Australia Day is synonymous with citizenship ceremonies and community events: so a leading Australian science organisation could think of no better day to launch a Citizen Science project in its community.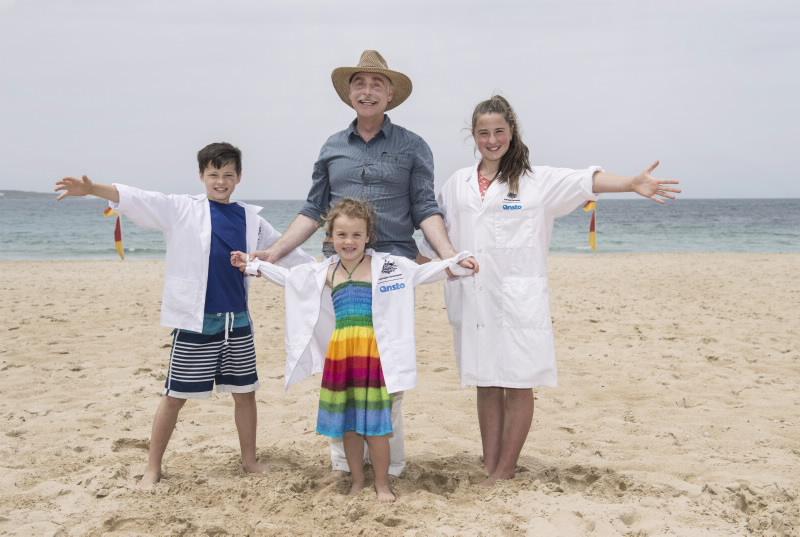 ANSTO is inviting Shire residents to sign up as citizen scientists, to contribute to the ANSTO Plastics Project.
ANSTO is inviting Shire residents to sign up as citizen scientists, to contribute to the ANSTO Plastics Project – environmental research into the lifecycle of plastics.
ANSTO is home to cutting-edge Australian scientific infrastructure including the country's only nuclear research reactor,
OPAL
, at Lucas Heights, and the
Australian Synchrotron
in Melbourne.
Children, families, schools, community groups and businesses are all being called upon to sign up to this exciting science program, helping to collect and catalogue plastic litter from local beaches and waterways.
Selected from the large pool of plastics collected samples will be selected for testing with nuclear instruments at ANSTO. This will contribute to research into the way plastics break down, change and interact with the environment around them.
Sutherland Shire Mayor, Kent Johns said, "I'm declaring this is the year of the citizen scientist for everyone in the Sutherland Shire."
"We're extremely lucky that ANSTO is part our community, and is working with our residents to conduct this fantastic environmental research that will help us understand the impact of plastic litter on our beautiful beaches and waterways.
"It is a fantastic honour for me to be able to help ANSTO launch this project, at our Cronulla Australia Day event. It is a truly practical way our community can to contribute to important scientific research, being conducted by a world leading scientist," said Mayor Johns.
Once registered, each citizen scientist will be mailed a collection kit, and asked to log their data on the purpose built ANSTO Plastics Project website.
The data will inform about the volume of plastic litter at the Shire's beaches and rivers, and identify hotspots where plastic litter is deposited due to tides, winds and weather.
Each citizen scientist will also be encouraged to send one collected plastic sample to ANSTO's Professor Richard Banati and his research team, for analysis using ANSTO's nuclear instruments.
During his TEDx Sydney presentation in 2014 "Welcome to the age of the Plasti-sea", Professor Banati outlined the results of research performed in collaboration with Dr Jennifer Laver from Monash University.
This research demonstrated how degrading plastic in the environment is ingested by marine birds. One aspect of Dr Laver's ongoing research is to find out whether in addition to the mechanical blockage that plastics cause in the stomach of birds, there is also a transfer of chemicals into the bird. 
This is a challenging question because contaminants from human made materials can enter the food web at multiple levels including the marine animals that the bird feeds on.
Contributions from local citizen scientists will help Professor Banati and his partners to continue this research and better define and understand how this transference of plastic particles occurs.
"Plastics are a great invention, they are ubiquitous in our lives and they are likely to have an even more important place in our future world," said Professor Banati.
"Currently, we do not understand sufficiently the route taken by the huge amount of the end-of-life waste products from plastics, especially when plastic litter has degraded enough to be no longer visible.
"It is crucial that we have a clear picture of how plastics move through the ecosystem and food chain at the atomic level, and the impact this atomic level transfer has on the environment.
ANSTO focuses on measuring the trace amounts of contaminants with high accuracy. This data will be used by collaborating scientists to model the potential impact that these contaminants may have on the ecosystem. 
"We need the help of the broader community to collect a wider sample of plastics from across the Sutherland Shire's waterways and beaches.
 
"The community's contributions will help complete this invaluable research project, so I would encourage every Sutherland Shire resident and business to join the team and become a citizen scientist."
Using, for example, Neutron Activation Analysis methodology – in which samples are bombarded with neutrons from the OPAL reactor in Sydney, making them emit a measurable gamma radiation spectrum – Professor Banati's team will attempt to trace, at the atomic level, plastic particles throughout their life cycle.
The ability to trace is also the ability to account for the full life-cycle fate of plastic materials, which is essential to achieving sustainable manufacturing, use and disposal practices.
The data collected by citizen volunteers will map the points where plastics are distributed into the local environment, and then test their breakdown into their surroundings over time.
"The input provided by citizen scientists will provide us with a realistic, real world cross-section of the type and origin of plastic degrading in the environment, making the project more universally relevant and assisting in the great research being conducted by ANSTO's partners," said Professor Banati.
The ANSTO Plastics Project will run across the Sutherland Shire from Australia Day through to 31 July – with the potential to expand to neighbouring regions across Greater Sydney and the South Coast.
Those interested in becoming a citizen scientist member of the ANSTO Plastics Project can find more information on what to expect, and register at:
www.ansto.gov.au/plastics