Published on the 15th May 2015 by ANSTO Staff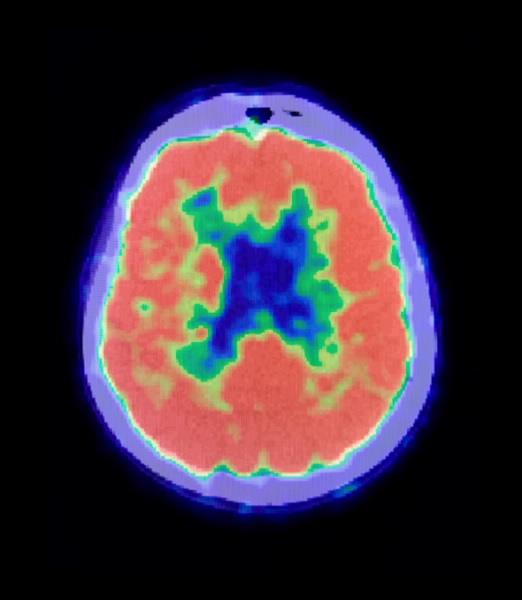 PET scan of the human brain 
We are on the brink of making true progress in the diagnosis and treatment of mind and brain disorders with innovative biomedical imaging technologies and biomarkers, a cross- disciplinary approach, new partnerships  and a recognition of illness as an active process, according to distinguished clinical psychologist and mental health reformer Prof Ian Hickie.
Hickie delivered a guest lecture at the 
Brain and Mind Research Institute
, where he is Executive Director, on 12 May exploring how new technologies will deliver answers to old questions about depression and other mental disorders.
Guests had the opportunity to tour the Brain and Mind Institute and ANSTO's nearby
"It's not enough to tell people what is wrong with them, we want to offer therapies that will improve lives and prevent lifelong disability."  
He emphasised the importance of early recognition of illness and charting the progression of disease. A lack of independent testing and poor predictive value of coarse diagnostic labels have hindered a better prediction of the disease trajectory and the best option to halt the progression of the illness.
The need to see mental disorders as active, changing illness processes, linked to genetics in combination with developmental and environmental factors, is crucial.
"There is a critical need to move away from 18th and 19th century models of mental illness, which were simplistic and in some ways meaningless in understanding complex disorders."
Although there has been considerable progress in understanding the shared pathology of disorders as part of group studies, the current diagnostic techniques used to get information that is specific and critical to the individual person remain underdeveloped.
The most exciting and promising concepts and technologies on the horizon focus on synaptic activity, histone methylation and immune pathways.  The microglial cells in the brain are an area of great interest. 
"There is also some innovative work on imaging in life the structural and functional integrity of networks in the brain. To have a good understanding of these network-based brain-mind processes would be incredibly profound," said Hickie.
Hickie's research  on circadian pathways, immune system biomarkers, genetic and environmental factors has led to treatments  and interventions for mental disorders in young people, children and the elderly.  
In the future, he predicts, we  may see online resources, apps and other technologies to self-monitor mental well-being. He described a new early intervention strategy using oxytocin for autism in young children that enhances the ability to make eye contact.
"Clinical psychologists are by nature dreadful optimists," said Hickie.
"If we can develop interdisciplinary teams to capitalise on new opportunities in the neurosciences, we will make progress."
More information
National Imaging Facility Newsletter (NIF Quarterly, Q1 2015) 'ANSTO: Ancient Fire Mouse Gene Fires Up Potential for Drug Development'.