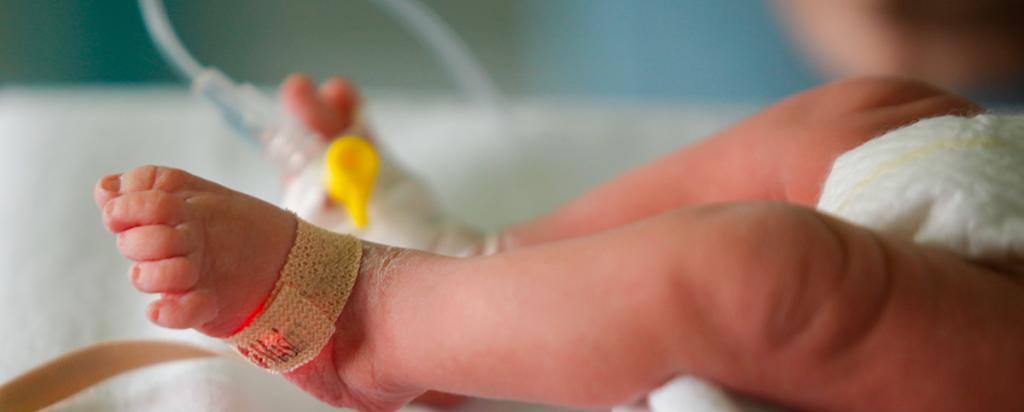 Published on the 24th May 2021 by ANSTO Staff
A large international collaboration led by researchers from the Hudson Institute for Medical Research and Monash University has revealed that the ventilation of preterm babies to prevent lung collapse could create a risk of brain injury.  
A/Prof Flora Wong, a researcher at Hudson Institute and Monash University, and consultant neonatologist at Monash Children's Hospital, and a team of physiologists used the Imaging and Medical beamline (IMBL) at the Australian Synchrotron to acquire extremely clear and detailed images of blood vessels in large, preterm clinical models, in an investigation to determine if the pressure of lung ventilation affected blood vessels and blood flow.
A/Prof Wong said the group have shown that higher lung pressure causes engorgement and stretching of the brain blood vessels, which could slow down blood flow in the brain. 
 "This may play a role in preterm brain injury," she said.
Because of the findings, A/Prof Wong alerted hospitals to carefully monitor their ventilation of preterm babies, who now survive after as few as 23 weeks gestation.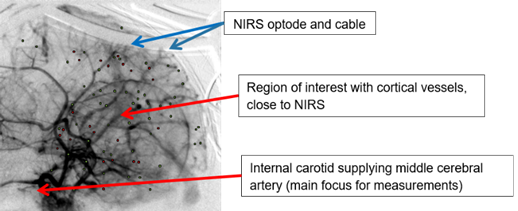 Micro-angiography showing micro-vessels
IMBL Principal Scientist Dr Daniel Hausermann, a co-author on the paper published in The Journal of Physiology, said that in vivo CT imaging of dynamic physiological processes, such as blood flow, can be captured quickly in real-time video on the IMBL beamline.
"The team of physiologists optimised high-resolution micro-angiography on the IMBL to assess neurovascular coupling, the regulation of blood flow and oxygenation," said Hausermann. 
During the experiment, the instrument took 16 images per second and the images were pieced together to create 40 seconds of video, in what A/Prof Wong described as "a beautiful visualisation of blood traversing through the brain."
Using the video, the investigators were able to quantify changes to the vasculature based on blood vessel diameter.
"It is a new and exciting application of synchrotron imaging. The experiment represents the first time a preterm brain of a large preclinical model has been imaged in this way. These results could not have been obtained using conventional brain imaging methods," said Hausermann.
"Our unique capabilities for high speed, high-resolution X-ray movies of large preclinical specimens can be applied in translational research and clinical research of the lung, brain and cardiovascular systems, among other processes, and this should develop into a flurry of new applications with the arrival of the Victorian Heart Hospital in 2022," said Hausermann.
Collaborators included Monash Newborn, Monash Children's Hospital, The Ritchie Centre (Hudson Institute), Department of Paediatrics (Monash University), School of Health and Biomedical Sciences (RMIT University), Department of Pediatrics, Faculty of Medicine, Kagawa University, Japan, National Cerebral and Cardiovascular Centre, Osaka, Japan, Monash Biomedicine Discovery Institute and Department of Physiology, Monash University, and IMBL at ANSTO's The Australian Synchrotron
Read more on the Hudson Institute of Medical Research website.