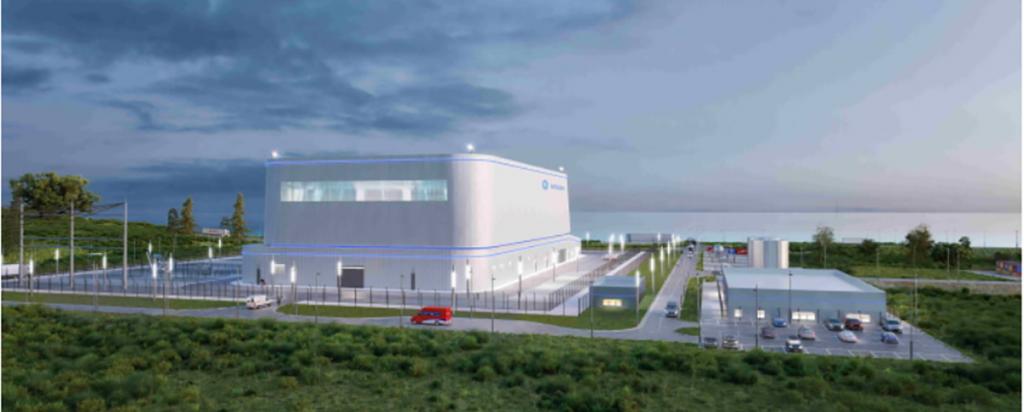 Published on the 6th April 2022 by ANSTO Staff
There have been significant developments in small modular reactor technologies in 2022.
International Atomic Energy Agency
The International Atomic Energy Agency expects small modular reactors (SMRs) to make an important contribution to achieving global climate goals and energy supply security. But with more than 70 SMR designs under development in 18 countries – including innovative reactors that are yet to be licensed and novel methods of modular manufacturing that are new to the nuclear industry – widely deploying SMRs in time remains a tall task.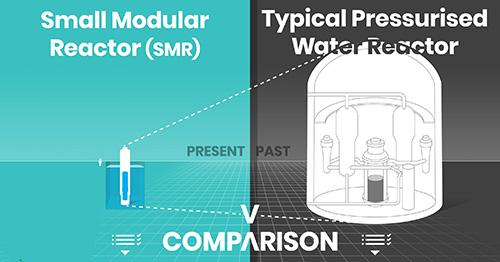 To accelerate that process, the IAEA has launched a new initiative bringing together policymakers, regulators, designers, vendors and operators to develop common regulatory and industrial approaches to SMRs.
The Nuclear Harmonization and Standardization Initiative, announced earlier this month by IAEA Director General Rafael Mariano Grossi, aims to facilitate the safe and secure deployment of SMRs and other advanced nuclear technologies to maximize their contribution to achieving the goals of Agenda 2030 and the Paris Agreement, including reaching net-zero carbon emissions by 2050. Read more
"SMRs and other advanced nuclear technologies hold immense promise to help address the climate crisis," Mr Grossi said. "But if countries are to fully benefit from their potential to significantly reduce emissions and provide reliable energy, then some challenges to global deployment must be addressed. That's what this new initiative is all about."
Canada
The governments of Ontario, Saskatchewan, New Brunswick and Alberta have released a joint strategic plan setting out a path for developing and deploying small modular reactors. The plan builds on a feasibility study released by provincial power utilities in 2021. Read more 
The Canadian government is to invest CAD27.2 million (USD21.6 million) in Westinghouse Electric Canada to support its next-generation eVinci microreactor. This is the third investment in small modular reactor (SMR) technology. Read more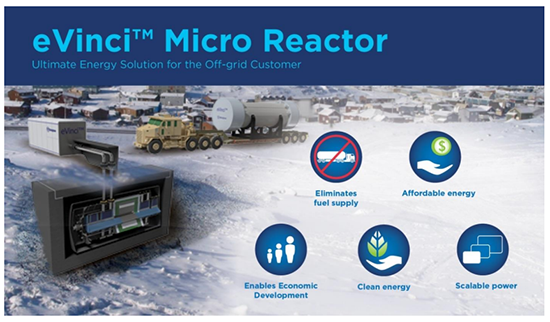 ---
In March this year, the Canadian Government announced that early preparation activities are set to begin at the site of Ontario Power Generation's future small modular reactor, following the award of a CAD32 million contract for the first phase of site preparation and support infrastructure for the Darlington New Nuclear Project. Read more
United Kingdom
The UK's Office for Nuclear Regulation, along with the environment regulators for England and Wales, have been requested by the Department for Business, Energy and Industrial Strategy to begin a Generic Design Assessment for Rolls-Royce SMR Limited's small modular reactor design.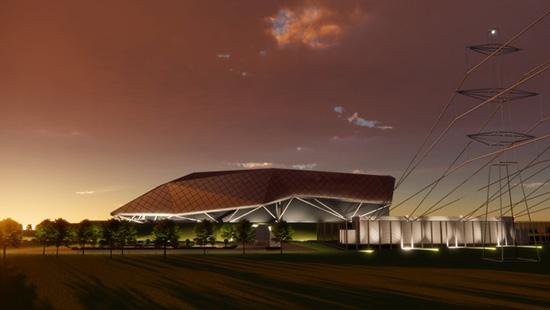 In November, Rolls-Royce SMR Limited submitted a Notice of Intention to apply for GDA Entry to BEIS for its 470 MWe SMR design, which is based on a small pressurised-water reactor. Read more
---
UK-based innovative reactor developer Newcleo has signed a framework agreement with ENEA - the Italian national agency for new technologies, energy and sustainable economic development - to cooperate on the development of small, lead-cooled fast reactors. Read more
United States
In February this year, NuScale Power and Dairyland Power Cooperative announced the signing of a memorandum of understanding (MOU) to evaluate the potential deployment of NuScale's advanced nuclear technology.
Dairyland is a generation and transmission cooperative providing the wholesale electrical requirements for 24 distribution cooperatives and 17 municipal utilities, supplying the energy for more than a half-million people in four states.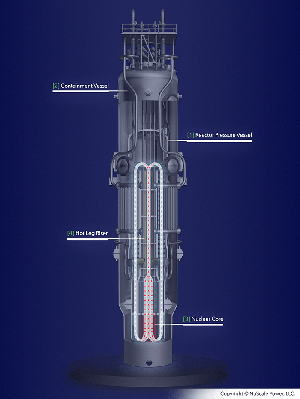 Under this MOU, the two parties will work together to explore NuScale's small modular reactor technology and support Dairyland's due diligence process in evaluating affordable, reliable and carbon-free energy solutions. Read more
---
In March this year Xcel Energy announced that it was exploring a role as operator of the 462-MWe Carbon-Free Power Project, potentially becoming a key member of the first-of-its-kind small modular reactor power plant that is under development at an Idaho National Laboratory site in Idaho Falls. The development is another sizable step for the six-module NuScale Power VOYGR project. Read more 
France
France, a world leader in nuclear power generation, plans to build at least six new reactors, with President Emmanuel Macron saying on 10 February that the country will consider building an additional eight on top of that as it also moves forward with developing small modular reactors. Read more
Sweden
A small modular reactor project development company - the first in Scandinavia - has been launched in Sweden. Kärnfull Next - a fully-owned subsidiary of Kärnfull Future AB - will collaborate with GE Hitachi Nuclear Energy (GEH) on the deployment of the BWRX-300 in Sweden.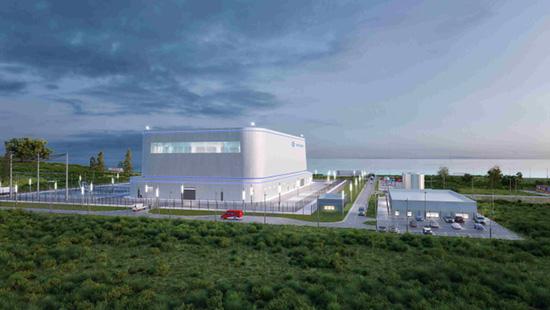 Kärnfull said GE Hitachi has been selected as technology supplier to begin the process of establishing a number of small modular reactors in the region as soon as possible. It said the BWRX-300's smaller size creates greater flexibility and carbon-emission free and reliable production of electricity, heat or hydrogen where it is needed. Read more
Poland
NuScale Power has signed a definitive commercial agreement with mining and processing firm KGHM Polska Miedź S.A. to deploy a VOYGR power plant of up to 924 MWe as early as 2029 to support KGHM's copper and silver production in Poland. Read more
The Czech Republic
ČEZ has set aside an area at the Temelín Nuclear Power Plant as a potential location for the Czech Republic's first small modular reactor. It says the site will not impact on plans to build two more large-scale units. Read more