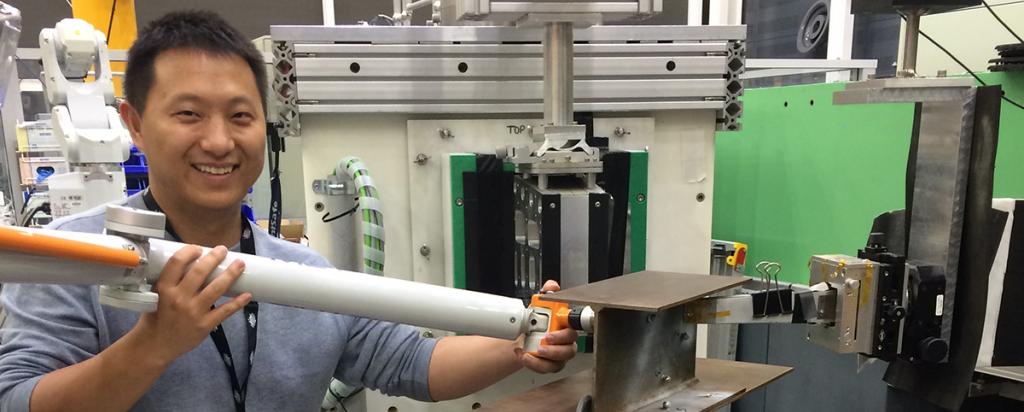 Published on the 16th September 2021 by ANSTO Staff
The Australian Centre for Neutron Scattering and National Deuteration Facility have announced the first recipients of the Neutron and Deuteration Impact Awards. 
The competition enabled researchers, who used these landmark facilities over the past three years, to put their wider science communication skills to the test, and to summarise their work and describe its impacts.
"ANSTO wants to capture the wider beneficial impact of research that we support with our suite of instruments and facilities," said Dr Jamie Schulz, Leader, Australian Centre for Neutron Scattering.
ANSTO provided a voucher to each researcher who entered the best submission in each National Science Research Priority area.
(Top row left) Meltem Bayrak (Top row right) Chris Mays' team members Maggie Ann Harvey and Andrew Langendam (Botton row left) Taposh Roy, and Quan Hoi with Ania Paradowska (Bottom row right) Izabela Miłogrodzka and Leonie van 't Hag  (Pictured above) Dongxu Li
 
The recipients were:
"With no entries this year in the resource or cybersecurity categories, we hope our next competition will encourage some of users to enter in these areas," said Schulz.
"We were really impressed by the standard of entries and sincerely thank everyone who made a submission. Those who were successful will be used as case studies for ANSTO and highlighted on the ANSTO website in consultation with the successful researchers," he added.
The team of representatives from ANSTO who judged the entries included Prof Garry McIntyre, Dr Rob Acres, Dr Anthony Duff, Susan Bogle and the Australian Neutron Beam Users Group (ANBUG) communications representative Dr Karyn Jarvis of Swinburne University.