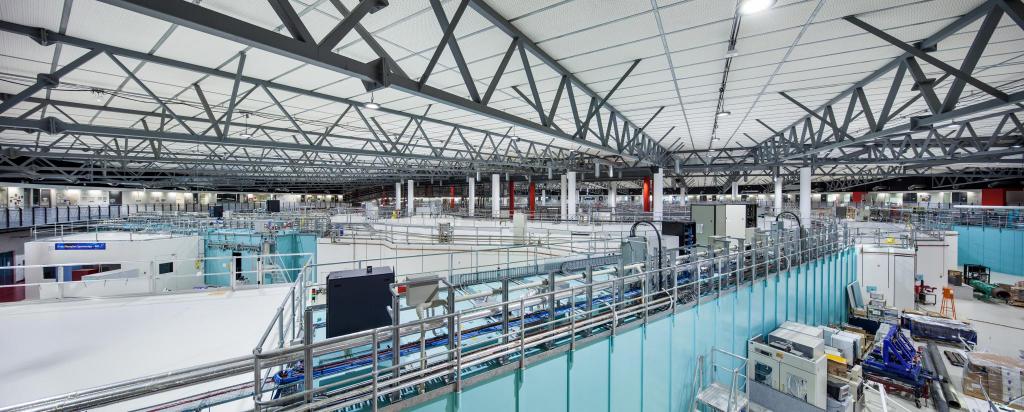 Fast data
Highly customisable sample environments for in situ measurements
World class
State of the art high resolution diffraction detector
Extreme sensitivity
Able to detect crystalline phases to a minimum of 0.5wt%
ANSTO's Australian Synchrotron has a dedicated high resolution powder diffraction beamline to study the structure of materials, and identify and quantify components in a mixture.
Commercial services with the Australian Synchrotron customized experimental facilities in Melbourne provide an impressive array of non-destructive, high resolution, rapid, in-situ, real-time imaging and analysis techniques. These generate elemental, structural and chemical information from diverse sample types ranging from living cells to advanced materials, industrial components and mineral processes. The unique properties of Synchrotron light mean that experimental results are far superior in accuracy, clarity, specificity and timeliness to those obtained using conventional laboratory equipment.
Commercial access gives you
Confidentiality
IP protection
Fast & guaranteed access 
Highly qualified & experienced staff 
Full service
We can work with you through all steps of the experiment, from design to beamline access to data analysis
Mail-in
Sample can be mailed to us so you do not have to attend onsite
Beamtime only
Quick and easy access to beamtime if you prefer to run your own experiment
Commercial Technical Consultant
Discuss commercial access and our capabilities.
Contact us
New user? We can determine what technique is needed and design the experiment for your scientific problem.