Impact
The National Deuteration Facility is the only facility of its type in the Southern Hemisphere. It is partially funded by the National Research Infrastructure for Australia initiative. This unique facility offers molecular deuteration using both in vivo biodeuteration and chemical deuteration techniques.
Deuteration enables investigation of the relationship between molecular structure and function of molecules of both biological and synthetic origin for the benefit of the science community and the Australian community at large.
How it works
Deuteration involves the production of molecules where all or part of the molecular hydrogen is in the form of the stable (non-radioactive) isotope deuterium (2H or D).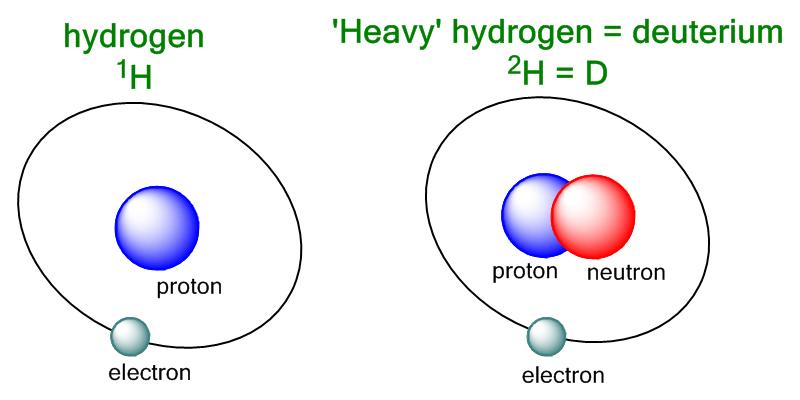 Acknowledgments
The National Deuteration Facility is partly supported by the National Collaborative Research Infrastructure Strategy – an initiative of the Australian Government.
Enabled by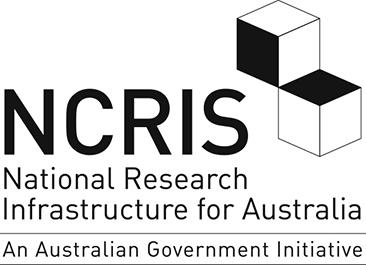 More than 200 different molecules labelled
A broad range of molecules are deuterated for research and materials modification. A catalogue of selected molecules is available here.
User access
Two proposal rounds per year,
March & September. For access to the user portal, click here.
Enabling molecular research
Greater contrast and improved resolution for neutron scattering, NMR and mass spectrometry
Biodeuteration
Biodeuteration involves the growth of microorganisms (commonly E. coli) in a heavy water (D2O) culture medium supplemented with either a deuterated or hydrogenated food source, depending on the level of deuteration required. The biomass is harvested and the deuterated molecule (such as a protein) is purified and characterised. 
Chemical deuteration
Chemical deuteration involves deuterating whole molecules or building blocks for the synthesis of a desired molecule by exposing them to D2O at high temperatures and pressures in the presence of a catalyst. If required, compounds can then be synthesised from the deuterated building blocks using organic chemistry techniques.
Key contacts
The full list of National Deuteration Facility staff can be found here. 
Access
Proposals for user access are submitted through the Australian Centre for Neutron Scattering Customer Portal.
There are two submission rounds each year, that close in March and September.
For all enquiries please contact: ndf-enquiries@ansto.gov.au
A fact sheet on access and proposal submission is available for download: