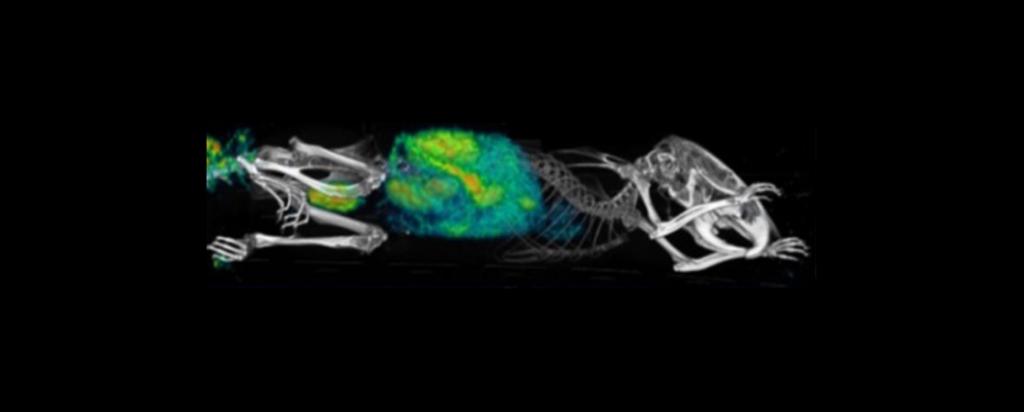 The radiotracer characterisation & evaluation capabilities provide a platform for biological research in radiopharmaceutical translation, radiation biology and radiotracer studies.
These capabilities provide an important interface and support to research and industry, enabling the utilisation of irradiation and analytical techniques and capabilities uniquely available at ANSTO, for the study of biological organisms, systems and equilibriums.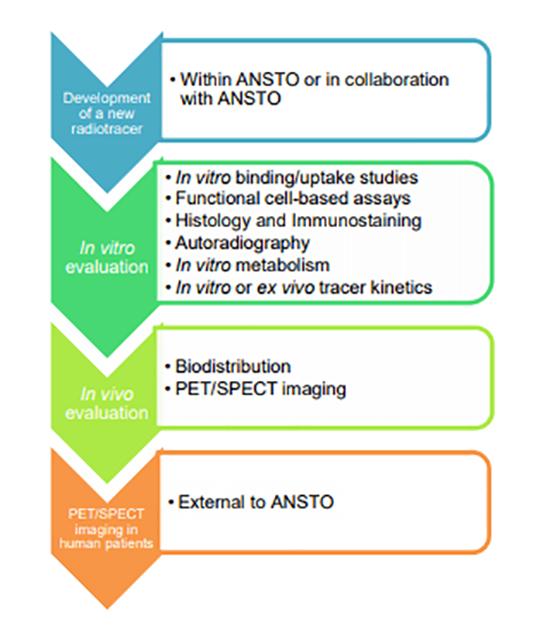 Characterisation of the pharmacological properties of new radiotracers can initially be assessed by investigating affinity, selectivity, in vitro stability and metabolism, cellular uptake, or functional assay for suitability in further in vivo studies, clinical or industrial applications, such as the pharmaceutical and agricultural industries.
Expertise and support are available for the development of low to medium throughput assays for novel targets, systems or molecules, for radiotracers ranging from low molecular weight ionic species, to proteins and antibodies, to particles.
Techniques and technologies
In vitro binding and updake studies using purified proteins, homogenate membrane fractions, subcellular fractions, whole-cell binding or tissue sections. Levels of radiotracer uptake can also be determined in cells.
Functional cell-based assays to reveal the activation/inhibition of the receptors in n vitro cellular systems.
In vitro metabolism studies to predict how radiotracer is metabolised and excreted.
Immunoreactivity of radiolabelled antibody
Capability Selections
In vitro binding and uptake study
Functional cell-based study
In vitro metabolism study 
Immunoreactivity study