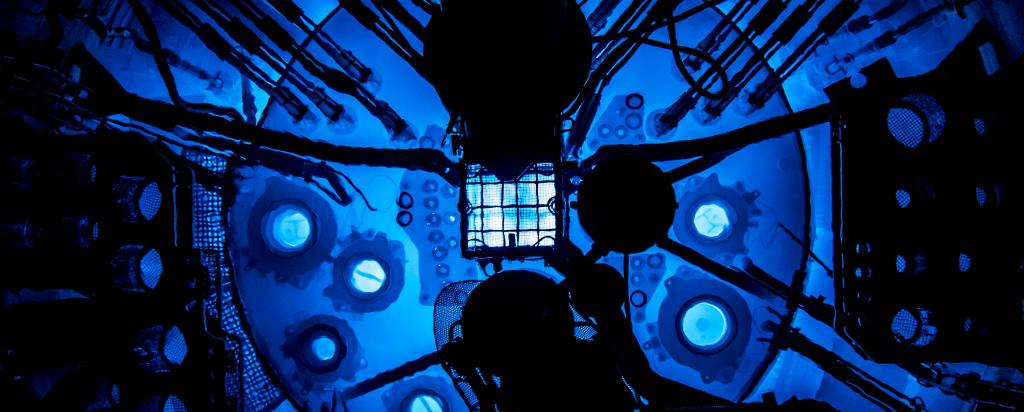 Role at ANSTO
Ben is the Organic Chemistry Task Leader in the Human Health Research group and Biosciences. He has over 20 years of experience in chemistry research and radiopharmaceuticals, and he manages the synthetic chemistry capability for Biosciences and the theranostics research program in Human Health Research. This role includes the development of new radiolabeling methods, synthesis of new compounds for evaluation as radiopharmaceuticals, directing staff on chemical synthesis projects and managing the supply of radiolabelling precursors and standards for the ANSTO Biosciences radiochemistry team. Ben is an adjunct Associate Professor at Monash University and regularly teaches undergraduate courses on chemistry and radiopharmaceuticals at the Monash Clayton Campus.
Background
Ben completed a PhD in organic chemistry at Monash University in 2005. The topic of his thesis was the total synthesis of natural products and stereoselective chemical reaction methodology. After his PhD, he undertook a two-year post-doc on the development of X-ray imaging contrast agents before moving to the Melbourne-based drug discovery company Biota Holdings to work on anti-viral therapeutics. After his time at Biota Holdings, he worked with Nobel Laureate Prof. K. Barry Sharpless at the Scripps Research Institute on 'click chemistry' drug discovery and chemical reaction methodology. Ben returned to Australia in 2010 to take up his current role as Research Lead and Organic Chemistry Task Leader at ANSTO. 
Research interests and areas of expertise
Ben's main research interests are
Synthesis, radiolabeling and evaluation of small molecules, peptides and other biological vectors as new radiotracers, radiopharmaceuticals and theranostics for the treatment of cancer.
The development of new ways (faster, higher-yielding, operationally straight-forward) for radiolabeling biological vectors with the radioisotopes Mercury-203/197m, Terbium-161, Scandium-47, Gallium-68/67 and Iodine-125/124/131.
Incorporation of the stable isotope deuterium to improve metabolic stability and other biological characteristics of radiopharmaceuticals.
Labelling of small molecules, peptides and antibodies with neutron capture stable isotopes (Gd-157, B-10) for use in Neutron Capture Enhanced Particle Therapy (NCEPT).
Ben has collaborative projects with Monash University (Melbourne, Australia), Curtin University (Perth, WA), The University of New South Wales (Sydney, NSW) and The University of South Australia (Adelaide, SA).
Qualifications & Achievements
Monash University Dean of Science's Award for Excellence in Teaching (2020)

Monash University Finalist for Vice Chancellor's Award for Excellence in Teaching

(2020)

ANSTO Award for Excellence in Research Partnerships (2019)

ANSTO George Collins Award for Innovation (2018)

ANSTO People's Choice Award for Excellence in Science Communication and Outreach (2018)

The American Australian Association Dow Chemical Company Fellow (2008)
Biota Holdings Fellowship (2009)
Dux of Monash University Honours (2000)
Dean's Scholarship – Monash Science Scholar Program (1997-1999)
Bachelor of Science (Hons) - Monash University (2000)
'PhD (Chemistry) - Monash University (2005)  
Student supervision
Ben has co-supervised 9 Honours students and 14 PhD students during this time at ANSTO. 
Professional service
Secretary of the Royal Australian Chemical Institute (RACI) Radiochemistry Division, RACI representative on the Australian Society for Molecular Imaging (ASMI) steering committee and a regular AINSE Winter School and PGRA O-week presenter. Ben is an active reviewer for the scientific publications The Australian Journal of Chemistry, Journal of Nuclear Medicine and Biology and Journal of Labelled Compounds and Radiopharmaceuticals.