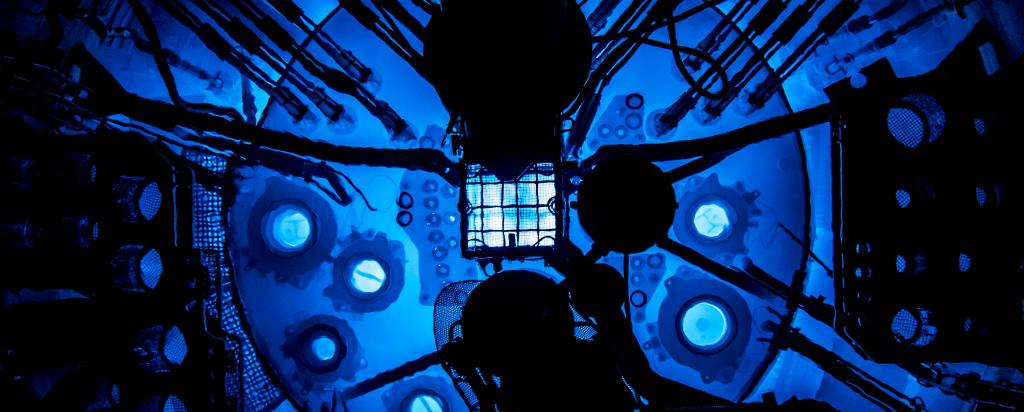 Role at ANSTO

 
Dr Ashish Sethi is one of the instrument scientists responsible for the operation and development of the SAXS/WAXS beamline at the Australian Synchrotron (ANSTO, Clayton). 
He completed his PhD in Structural Biology in 2017 at the University of Melbourne, working on the biophysical characterisation of intrinsically disordered proteins. 
He then worked as a Postdoctoral Research Fellow and established a hybrid structural biology platform that included techniques such as SAXS, SANS, solution NMR and Hydrogen Deuterium Exchange Mass Spectrometry to characterise multifunctional proteins with a primary focus on largely disordered viral proteins such as the Phosphoprotein in rabies virus in collaboration with a team of virologists at Monash University.
During his post-doctoral studies, Dr Sethi primarily focussed on integrating & utilising the structural information obtained from Small Angle X-ray Scattering, NMR and Mass spec. to understand protein structure and dynamics.
As a member of the SAXS/WAXS team, Dr Sethi highly appreciates being involved in the vast array of scientific endeavours that access the beamline, and the further development of the quality and capability of the beamline itself. 
Expertise
SAXS/WAXS, solution NMR, Crosslink and HDX Mass spec, disordered proteins, viral proteins, transcription factors, human innate immune system, Drug Discovery
Qualifications & Achievements
Honorary Principal Fellow at Department of Biochemistry & Pharmacology, University of Melbourne (Current)

Postdoctoral Research Fellow at Department of Biochemistry & Pharmacology, University of Melbourne, funded by NHMRC & ARC fundings (2017-2022).

Visiting Research Fellow at Dana Farber Cancer Institute, Harvard Medical School, Boston, USA (2019).

PhD in Structural Biology, University of Melbourne, Australia (20013-2017).

Holds two NHMRC Ideas Grants in collaboration with researchers at the University of Melbourne.
Committees, Affiliations & memberships
Editorial Board, Australia New Zealand Magnetic Resonance Society Magazine (ANZMAG).

Editor, bio-protocol journal.

Member of the Steering Committee, EMCRA, School of Biomedical Sciences, University of Melbourne.