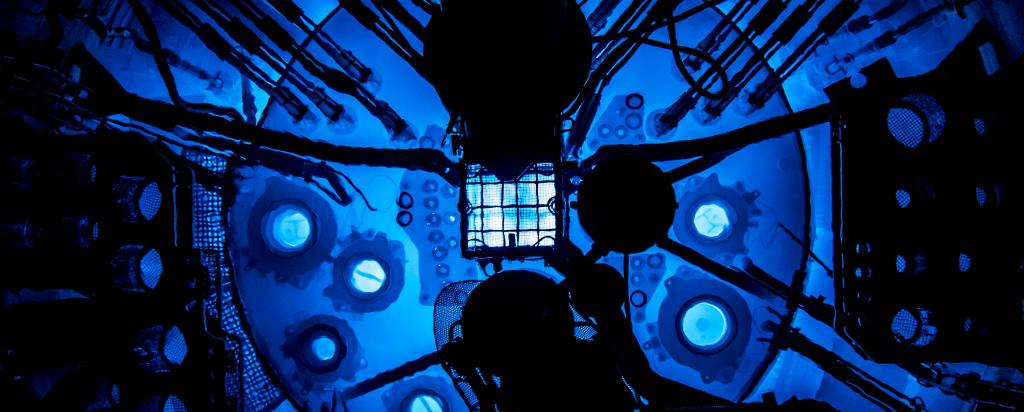 Role at ANSTO
Dr Jitendra Mata is an instrument scientist for the Kookaburra ultra-small-angle neutron scattering instrument (since March 2017) at ACNS and a local contact for the Quokka small-angle neutron scattering instrument  (since July 2014) . Dr Mata has been at ANSTO for about eight years; working as a research scientist and coordinator at ANSTO Minerals for three years, and as a postdoctoral research fellow at the ACNS (formerly known as Bragg Institute) for two years. He also worked as a postdoctoral research fellow at The Australian National University with Prof. John White for three years.
Dr Mata's research concerns complex soft materials and has had industrial relevance since his PhD, being sponsored by such well-known organizations as ANSTO Minerals; S.C. Johnsons, USA; Orica Ltd, Australia; several dairy and food industries in Australia and overseas; as well as the University Grant Commission of India.
He has investigated several areas of soft condensed matter science, such as surfactant and block copolymer solutions, emulsions, food proteins, and mineral processing fluids. His present interest is to study the nanostructure of starch, and food proteins; and to understand the interaction of block copolymers and ionic liquids.
Previously, he investigated the colloid and interfacial science-related problems in mineral extraction; studied the milk protein micelle and the behaviour of food proteins during conditioning; worked on the surfactant/protein structures at the air water interface, and the nano and micro structure of explosive high internal phase emulsions.
Dr Mata is an experienced research manager, and a scientific supervisor, who also has more than a year of full time university teaching experience in Chemistry. 
Expertise
Small (and Ultra-Small) Angle X-ray and Neutron Scattering (SAXS, SANS, USAXS, USANS), X-ray and Neutron Reflectometry, and Light Scattering (nano scale characterization);
Colloid and Surface science techniques; 
Various classical and advanced analytical techniques. 
Career highlights and achievements
2009   Postdoctoral Fellowship: ANSTO-CSIRO Food Futures Flagship.
2007   ANU staff development travel grant. 
2006   Postdoctoral Fellowship: Australian National University, Australia.
2005   Dr. Santi Nath Ghosh Memorial (Young Scientist) Award.
2003   Two Gold Medals and Two Prizes for the highest marks in M.Sc. Chemistry by the President of India, Dr. A. P. J. Abdul Kalam.
2002   Dr. C. M. Desai award for the highest marks in Chemistry in M.Sc-I.
Honorary affiliations
Member of Editor Board -Heliyon Journal (Elsevier group). 
Member of Australian Neutron Beam Users Group, Australia.
Member of Indian Society for Surface Science and Technology, India.
Member of Indian Neutron Scattering Society, India.
Member of The Australian Research Council Nanotechnology Network, Australia.
Member of the instrument advisory team of USANS and SANS instruments at ANSTO.
Active reviewer for Journals from RSC, Elsevier and Wiley publishers.
Professional networks
Part of organizing committee and chair of a session for: (1) ANSTO-AINSE Neutron School Neutron Scattering for Soft Matter 3-7 November 2014. (Conducted theory and practical classes) (2) Structure and Dynamics of Condensed Matter by Scattering Methods, Professor John W. White Symposium, 25-28 November 2012 (3) Neutrons and Food workshop, Sydney; 31 October – 3 November 2010.
Education
2005   Ph.D: (Physical Chemistry, Soft matter) Department of Chemistry, V. N. S. G. University, India.
2002   M.Sc: (Major: Analytical Chemistry) Department of Chemistry, V. N. S. G. University, India.
2000   B.Sc: (Major: Chemistry) P. T. Science College, V. N. S. G. University, India.
2000   CIC: (Major: Computing) I.G.N.O. University, India. 
1998   B.A.: (Major: Hindi) Gujarat Vidyapith, India.