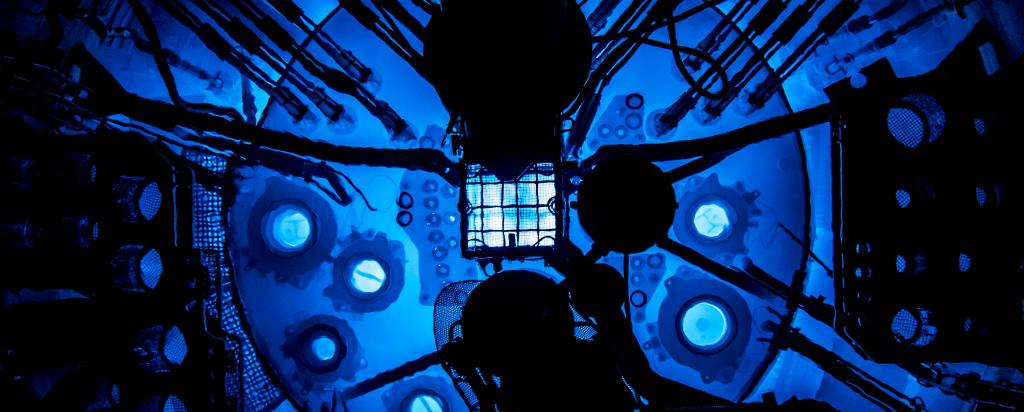 Role at ANSTO
Dr Martin de Jonge is a physicist who likes to develop tools for x-ray microscopy.  He presently leads the design of an X-Ray Nanoprobe beamline at the Australian Synchrotron, targeting delivery in July 2024.  In this design and build phase he seeks input from all prospective users, being those interested in mapping elemental distributions at the 100-nm length scale, in two and three dimensions, and also those interested in phase and absorption contrast imaging at the 20-nm length-scale via ptychography.
Martin has used his expertise in physics to develop differential phase contrast and x-ray fluorescence micro-computed tomography at sub-micron length scales.  While these developments target biological applications, they are also amenable to geological and other systems.  Martin has fostered the development and implementation of ptychography, scattering and diffraction methods at the X-Ray Fluorescence Microscopy (XFM) beamline of the Australian Synchrotron, and aims to bring these methods to the future Nanoprobe beamline.
Expertise
X-ray Microscopy, X-ray Fluorescence, beamline design, X-ray Fluorescence Tomography, Self-absorption, cryogenics, Energy dispersive x-ray detection
Qualifications & Achievements
CSIRO Research Achievement Medal (2012).

Chancellor's Award for excellence in a PhD thesis, University of Melbourne (2005).

ASRP Thesis prize (2006).

Post-Doctoral position at the Advanced Photon Source, Lemont, Illinois, USA (2005-2007).

PhD (Physics) -University of Melbourne (2005).

BA (no major) - University of Melbourne (1998).