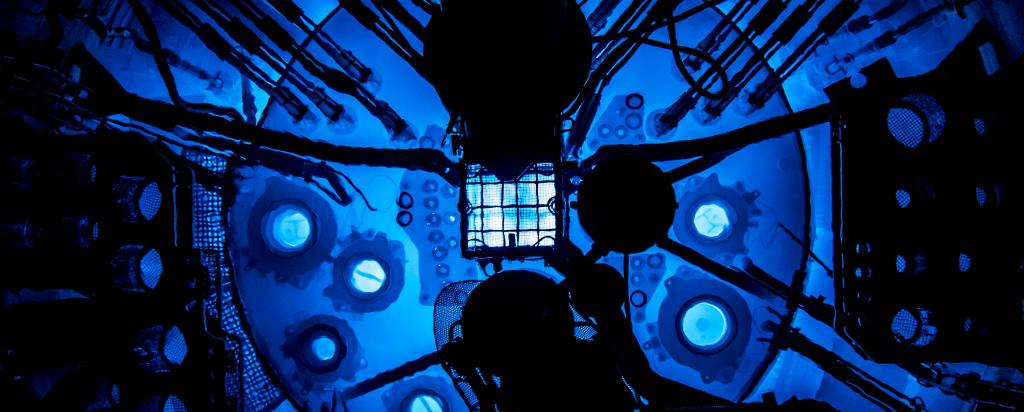 Role at ANSTO
Nigel is a Senior Radiochemist in the Biosciences platform. He leads many of the radiometals projects in areas including, novel ligand design, bioconjugation strategies and the radiolabelling of small molecules through to particles. Nigel is the leader and manager for many of the commercial projects within the platform, working with Australian (radio)pharmaceutical companies to develop and deliver novel theranostic products to clinical trials and beyond.
Background
After completing his PhD in Chemistry in 2007 at the University of Western Australia under the supervision of Prof. George Koutsantonis and Prof. Jack Harrowfield, Nigel remained at UWA until June 2010 working as a postdoctoral research associate in the Chemistry and Pharmacy Disciplines working on a new class of antibiotics, environmental monitoring standards and nanomedicines.
Nigel joined ANSTO in July 2010 as a Postdoctoral Research Fellow supported by the CRC for Biomedical Imaging Development. In June 2011 he transitioned to the role of organic chemist in ANSTO Lifesciences. During this time he matured the capabilities to undertake radiometal-based radiochemistry at ANSTO.
Research interests and areas of expertise
Nigel is passionate about the translation of promising pharmaceuticals and radiopharmaceuticals all the way from early discovery through to clinical trials. His established and growing experience helps collaborators, in both academic and commercial, tackle the myriad obstacles for the development and approval of new radiopharmaceutical products.   
Nigel's research interests lie in rational radiometal ligand development, novel bioconjugation methods, production and separation of radionuclides, and the use medical and industrial use of radiometals. He has expertise in synthetic inorganic and organic chemistry, radiochemistry and proficiency in a broad range of physical characterisation and separation techniques, including multinuclear NMR, UV-Vis-NIR, IR and fluorescence spectroscopies, preparative HPLC, SEC/GPC, GC, GC-MS, electrochemistry, ion-exchange and size-exclusion chromatography.
He is passionate about work health and safety within his community and workplace. Nigel has been a Health and Safety Representative for 4 years and is leading key initiatives within the Biosciences team that will improve the safety and work environment in the short and long term.
Nigel maintains collaborative research ties with academic, commercial and hospital research teams across Australia. He co-supervises a PhD student at the University of Sydney.
Nigel's key international collaborators in the area of radiometals include Prof Jason Lewis and A/Prof Kishore Pillarsetty at the Memorial Sloan Kettering Cancer Centre in New York.
Qualifications & Achievements
PhD (Chem) from the University of Western Australia (2007)BSc (Chem) / BE (Materials) from the University of Western Australia (2002)
During his PhD, Nigel was awarded the Alexander Cohen Postgraduate travel award to work in the laboratories of Nobel Laurate Prof. Jean-Pierre Sauvage at Université Strasbourg (formally Université Louis Pasteur) for three months.
Nigel is highly active in his professional community. He is a member of the Royal Australian Chemical Society (RACI) and the New Zealand Society of Nuclear Medicine (ANZSNM). He currently serves as the chair of the RACI Radiochemistry Division and is a committee member of the NSW Branch of the RACI. He is also a committee member of the ANZSNM Radiochemistry Special Interest Group.