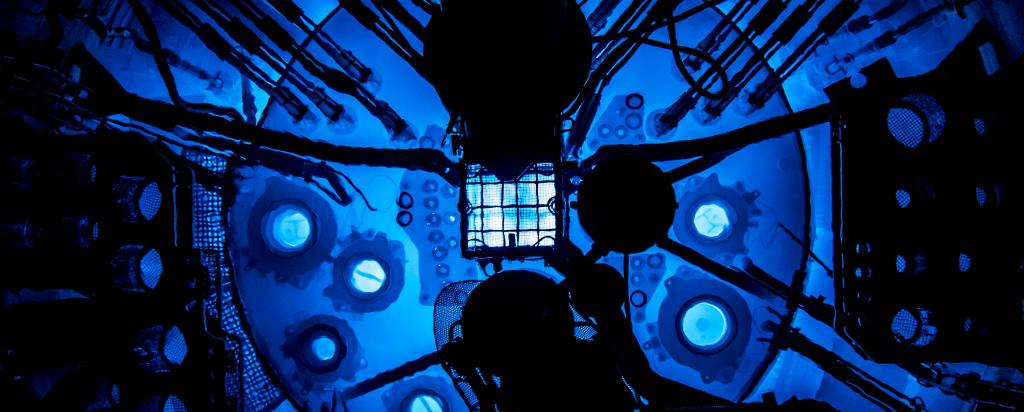 Role at ANSTO
Dr Scott Chambers' main responsibilities at ANSTO include implementing, developing and publishing new multi-disciplinary research applications for continuous high-quality atmospheric radon (222Rn) measurements. These novel research applications are typically applied in global climate research, urban climate research, urban air quality studies, public health and exposure studies, regional to hemispheric scale pollution and nutrient transport studies, and evaluations of the performance of regional and global climate or chemical transport models.
Secondary responsibilities include assisting with the development, installation, maintenance, and commercial sale of ANSTO's dual-flow-loop, two-filter radon detectors (currently the most sensitive and reliable radon detection systems in the world). There are currently more than 40 ANSTO-built radon detectors operational worldwide, from northern Europe to Antarctica, with which ANSTO is conducting highly collaborative atmospheric and climate research. 
Expertise
High-precision atmospheric radon monitoring, boundary layer meteorology, stable boundary layer meteorology, regional to hemispheric scale atmospheric transport, tower and aircraft-based turbulence measurement of meteorology and trace gases, urban climate and urban air quality monitoring, science communication.
Qualifications & Achievements
Joint recipient of the "2021 NIA Bo Walkley Best Research Publication Award" for the paper "Simulation of radon-222 with the GEOS-Chem global model: emissions, seasonality, and convective transport" (2021)

Co-investigator, proposal co-author and lead ANSTO researcher of the 19ENV01 traceRadon Project, funded by the EMPIR programme (€2.3M), co-financed by the European Union's Horizon 2020 research and innovation programme (

http://traceradon-empir.eu/

).

10 international invitations (fully externally funded) to speak about research applications of high-sensitivity atmospheric radon measurements over the 5-year period 2015-2019.

Led or contributed to 98 peer-reviewed journal articles.

Post-Doctoral positions at the University of Alaska Fairbanks (1998-1999) and University of California Berkeley (1997).

PhD in Atmospheric Chemistry Flinders University of South Australia (1996)

BSc(Hons) Airborne micrometeorology Flinders University of South Australia (1990)