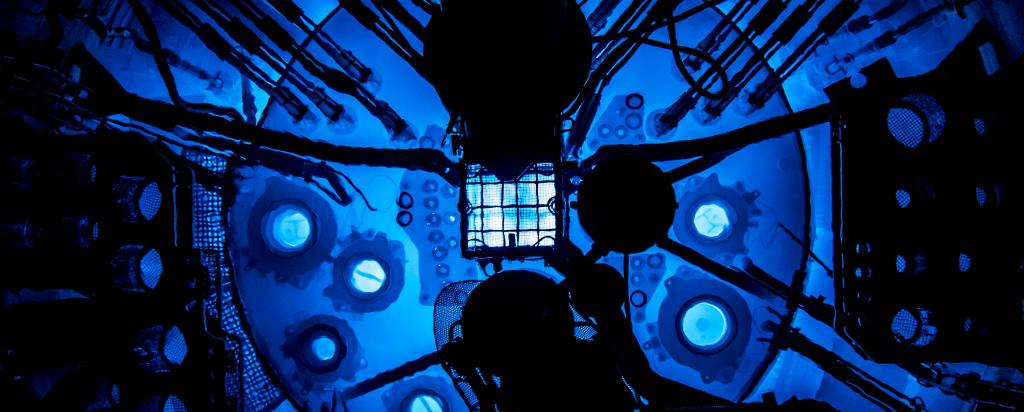 Role at ANSTO
Yingjie is a principal research scientist at Fuel and Spent Fuel Research Program, Nuclear Fuel Cycle Research Theme, where he conducts fundamental and applied research to support ANSTO's Spent Fuel management, actinide waste form development, its product commercialisation and maintain ANSTO's pre-eminence as the international leader in the development of innovative nuclear waste forms.
As the manager of Spent Fuel Program, he has been leading the research program since 2019. He has been leading a Collaborative Access Program (CAP) on the macromolecular crystallography (MX) beamlines at the Australian Synchrotron for structural understanding of actinide doped materials for nuclear applications with ANSTO In-Kind funding of ~$190K per annual since 2015.
Expertise
Spent Fuel and radioactive waste management: Design and develop both ceramic and glass-ceramic waste forms for actinide immobilization as well as waste form-canister interactions.
Actinide crystal chemistry across the nuclear fuel cycle: Spent nuclear fuel alterations, actinide crystal growth, single crystal data collections and structure solutions, structural and spectroscopic characterizations of nuclear materials including synchrotron techniques.
Qualifications and Achievements
He has 30 years of research experience in Spent Fuel and radioactive waste management, and actinide crystal chemistry with 2 book chapters, over 130 publications in refereed journals, in addition to numerous conference publications and commercial reports with revenues

"Best Paper Award" (2019) by the Journal of the American Ceramic Society [Zhang et al., J. Am. Ceram. Soc., 102[12] (2019) 7699-7709.]

Australian Research Field Leader on "Structural Chemistry and Crystallography" by the Australian Research Magazine (2018)

"Best Paper Award" (2018) by the Journal of the American Ceramic Society [Zhang et al., J. Am. Ceram. Soc., 101 (2018) 5219-5228.]

PhD in Inorganic Chemistry from the University of Manchester, UK (1998)
Committees, Affiliations & Memberships
Member of the International Advisory Committee for Spent Nuclear Fuel & Waste Form Performance Under Geological Disposal Conditions Workshop, the University of Huddersfield, UK (2022)

Associate Editor, Journal of the Australian Ceramic Society since 2019

Member, American Ceramic Society