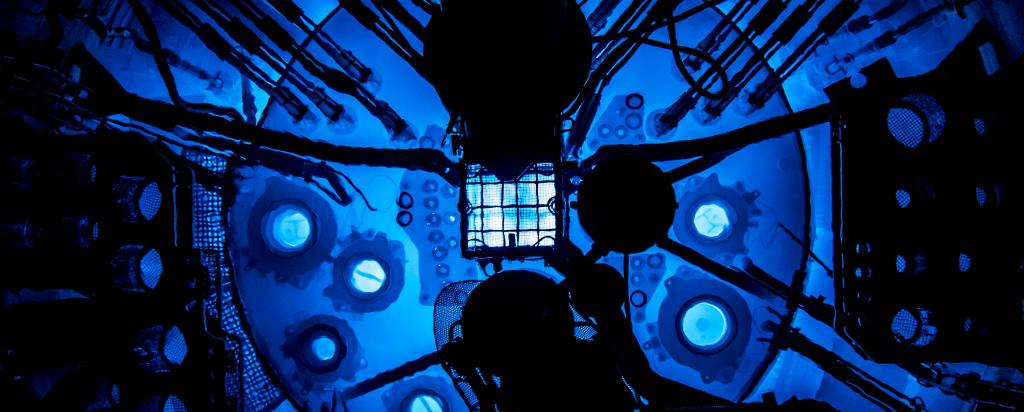 Role at ANSTO
Professor Guo-Jun Liu is a Biology Group Leader in Human Health at ANSTO. Associate Professor Liu is predominantly studying the impact of ionising radiation, particularly low-dose radiation, on brain health and within disease contexts. The radiation sources of interest are medical, space and environmental. His research focuses on the mitochondrial target mechanisms of radiation, in addition to nuclear DNA damage and repair mechanisms. Responsibilities include degree supervision of Honours, Masters and PhD candidates.
Main projects
Impact and mechanisms of radiation exposure on healthy brain tissue and in brain disease




Study impact of low-dose (<100 mGy) and high dose ionising radiation (X-ray and gamma ray) on the healthy brain and in neuroinflammatory disease (e.g., Alzheimer's Disease).

Impact of space radiation and microgravity on health during spaceflight




Study the impact of two main health risks, radiation and loss gravity, on health during space travel. This is being conducted through a collaboration between ANSTO and University Technology Sydney (UTS).

Can small molecule ST inhibitors enhance radiosensitivity for cancer treatment?

 


The sialyltransferase (ST), which is involved in sialic acid transport, is upregulated in cancer and strongly linked to chemo- and radiotherapy resistance. This project aims to develop new small molecule ST inhibitors that could be used to enhance radiosensitivity in cancer treatment and is a collaboration between ANSTO and the University of Wollongong (UOW).
Radiobiology (low and high dose radiation)

Neuroscience (fresh brain sectioning, primary neuron, astrocytes and microglia culture)

Electrophysiology (patch clamp and impedance spectrometry)

Cell biology (ICC, IHC, ELISA, In-cell ELISA/Western)
Qualifications & Achievements
MD, Jilin University (Norman Bethune University of Medical Sciences), China (1983)

PhD, Gifu University School of Medicine, Japan (1994)

University postdoctoral Research Fellowship from the University of Western Australia (1995-1998)

University Research Fellowship from the University of Technology Sydney (1998-2010)
Committees, Affiliations & Memberships


 
Adjunct Professor, Faculty of Medicine and Health, University of Sydney.

Member, Biomedical Science and Biotechnology Committee (BBS), The Australian Institute of Nuclear Science and Engineering (AINSE).