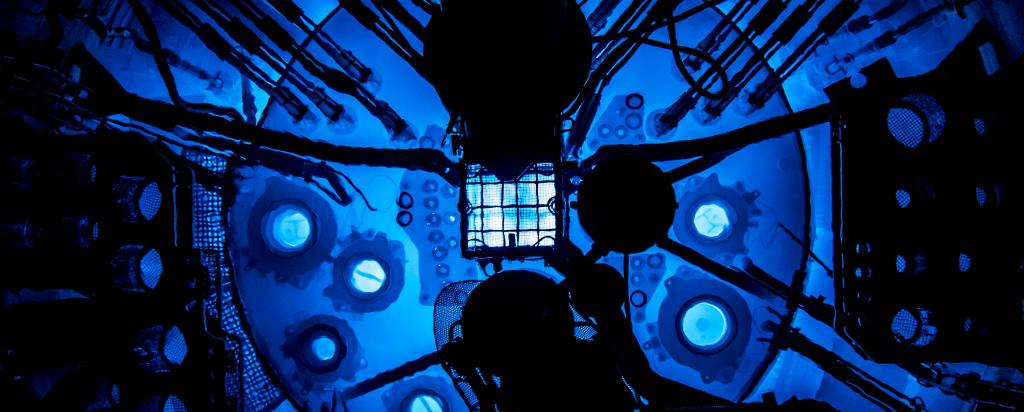 Role at ANSTO
Professor Michael James received his B.Sc from the University of Sydney, and PhD in inorganic chemistry from the University of Cambridge (UK), where he investigated new classes of magnetic and superconducting ceramics. Postdoctoral positions followed at the Rutherford Appleton Laboratory (UK), and the University of Nagoya (Japan).
Michael became Acting Director of the Australian Synchrotron in 2022. Previously he led the Science Team at the Australian Synchrotron from January 2013. The Science Team is responsible for the operation and development of new capabilities at the 10 existing beamlines at the Australian Synchrotron as part of an international, merit-based User program. This program hosts around 1000 experiments and more than 5000 User visits per annum. Michael also leads the team of Scientists that are designing and building a suite of 9 new beamlines at the Australian Synchrotron – part of the BR-GHT Program.
Prior to joining the team at the Australian Synchrotron, Michael built Australia's first Neutron Reflectometer at the 10 MW HIFAR reactor at Lucas Heights, and developed Small Angle X-ray Scattering and X-ray Reflectometry facilities.  He then led the design, construction and operation of the $4 million PLATYPUS  time-of-flight neutron reflectometer at the Australian Centre for Neutron Scattering at Australia's OPAL 20 MW research reactor.
Other roles at ANSTO included leading the Chemical Deuteration Laboratory(part of the National Deuteration Facility) and in 2007 he was appointed a visiting Professor with the School of Chemistry at the University of New South Wales.
During his career, Michael has worked in numerous areas of neutron and X-ray scattering, including instrumentation, solid-state chemistry, powder diffraction from molecular and magnetic materials; as well as reflectometry from nanoscale thin films, chemical and biological sensors, and molecular interactions with biomimetic cellular membranes. Other current research interests include the study of organic photovoltaics and organic light-emitting diodes. He has published more than 140 peer-reviewed scientific papers.