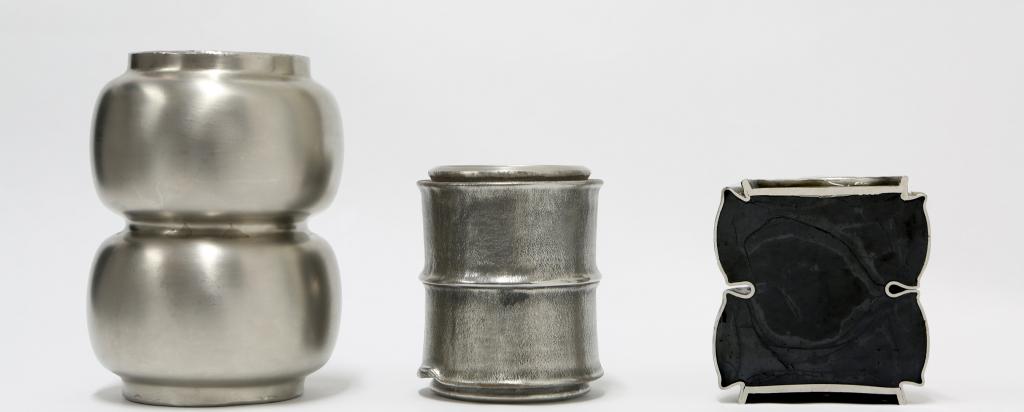 How it works
The proven technology behind ANSTO's Synroc® technology integrates the design of both the waste form and process technology to reduce lifecycle costs, minimise volume and provide an extremely durable and safe solution for final storage of radioactive waste.
Chapter 1 - Synroc® technology and how it works
Chapter 2 - Hot Isostatic Pressing Technology and how it works
Chapter 3 - Synroc® waste treatment plant and how it works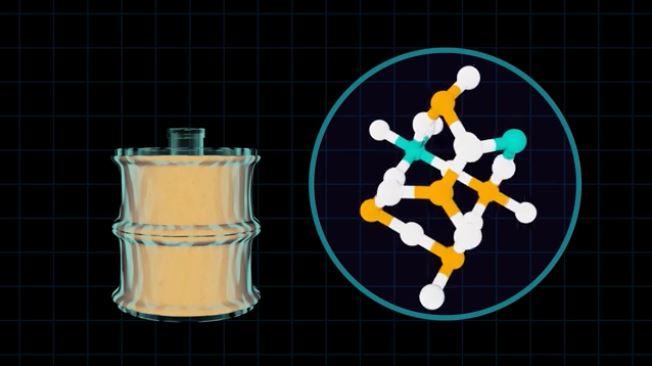 ANSTO's Synroc® technology is a waste treatment technology designed to lock up high-level nuclear waste providing a safe and secure method for final disposal.
ANSTO Synroc® is an innovative platform technology that offers significant cost and schedule savings via:
 
Higher waste loadings
Enhanced chemical durability
Increased processing flexibility
Minimal off-gas emissions.
A tailored solution
The waste form is the key component of the immobilisation process.  It determines: the type of nuclear waste that can be immobilised, how well the waste is locked up and ultimately the number of disposal canisters required (waste loading).
The expertise of the ANSTO's Synroc® team lies in tailoring the design of the waste form, and associated process technology, to suit the unique characteristics of the waste, which enables cost savings and performance benefits to be realised. 
Safe, secure and sustainable
ANSTO's Synroc® technology offers a safe, secure and sustainable waste treatment technology capable of treating a broad range of radioactive wastes to meet international requirements for long-term disposal.
The Benefits
The treatment of high level radioactive waste is the highest cost component of any legacy clean-up campaign.  Consequently, the greatest opportunity for cost and schedule savings is in optimising the approach to high level waste treatment.
ANSTO's Synroc® waste treatment technology offers significant cost and performance benefits and can be applied to a broad range of waste streams.
ANSTO Synroc® can:
 
| | |
| --- | --- |
| | Reduce life cycle costs |
| | Minimise disposal volume |
| | Optimise durability |
| | Lower environmental impact |
Case studies
Read more

Case study: US opportunities 

Idaho HLW Calcines - Multi-billion dollar lifecycle cost savings led to the US Department of Energy selecting Synroc as its preferred treatment technology. 

The approximately 4400m3 of calcined reprocessed HLW, is very heterogeneous and consists of waste components that are very problematic to incorporate in glass.  This significantly restricts possible vitrification waste loadings.  

ANSTO has developed tailored glass-ceramic waste forms that overcome these limitations and offer the following technical advantages:
 

Extremely high waste loadings up to 80% (three times that of borosilicate glass)
US$5 billion savings in Yucca Mountain disposal costs (DOE conservative internal estimates) compared to baseline vitrification technology
Superior chemical durability able to meet relevant disposal requirements
Process flexibility to accommodate highly heterogeneous compositions.
 

---

Case study: Actinide waste streams in the UK – ANSTO Synroc® technology selected by the UK Nuclear Decommissioning Authority

Highly impure, heterogeneous plutonium residue waste streams present unique technical, safety, security and regulatory challenges. 

These small volume wastes were derived from early fuel development activities and had been stored for over 50 years without a disposition route. ANSTO Synroc® technology was selected by the UK Nuclear Decommissioning Authority as its preferred treatment technology to immobilise these heterogeneous plutonium residues.

ANSTO has developed flexible glass-ceramic and ceramic waste forms that offer significant advantages including:
 

Process flexibility to produce ceramic and glass-ceramic waste forms on a single process line
Enhanced chemical durability and proliferation resistance
Lifecycle criticality control
Cost savings. 
 

---

Case study: Radiopharmaceutical wastes in Australia

As part of the ANSTO Nuclear Medicine Project, ANSTO is currently constructing a waste treatment facility to treat waste from the new Molybdenum-99 (Mo-99) Manufacturing Facility.  The waste treatment plant will also treat legacy waste from past production. 

Key benefits of the ANSTO Synroc® technology include:

Flexible technology capable of treating waste from past and future Mo-99 production
Large volume reductions
Reduction in transport and disposal costs
Regulatory approval to build the expanded Mo-99 production facility was predicated on implementing a safe, secure waste management system
Contact
Ask us a question
If you would like to find out more about the ANSTO Synroc technology please don't hesitate to contact us.