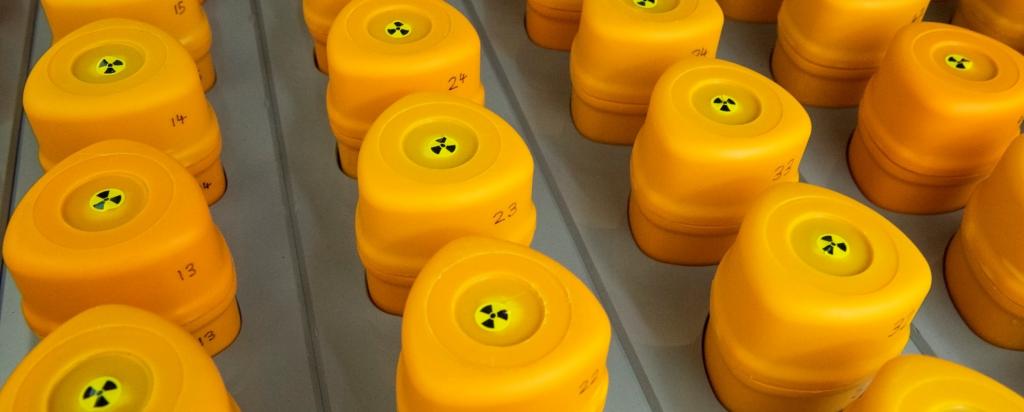 ANSTO maintains the Australian standard for the activity of radionuclides by authorisation of the Chief Metrologist of the National Measurement Institute under the National Measurement Act 1960.
Our scientists employ unique, highly specialised radiation detection techniques to carry out precise measurements of radioactivity without reference to a calibration.
As the standards body, ANSTO provides certificates demonstrating traceability to the Australian standard for the activity of radionuclides to our customers.
Capabilities
Primary standards
ANSTO can perform accurate primary standardisations of a range of alpha-, beta- and/or gamma-emitting radionuclides.  
These primary standards can be verified by comparison with other international radionuclide metrology laboratories.
Secondary standards
Primary standards are transferred to ANSTO's secondary standard ionisation chamber in the form of radionuclide specific calibration factors. These calibrations make up the Australian secondary standards of activity of radionuclides.
Additional capabilities
Specialised radiation detection techniques (TDCR, 4πβγ)
β and γ spectrometry
Precise measurements against the national standard
Services
Australian Certified Reference Materials (ACRMs)

An ACRM is a reference material that has been certified under regulation 48 of the National Measurement Regulations 1999. An ACRM can be used to achieve traceability to the Australian  standard for radioactivity for a specific radionuclide and measurement geometry.
Australian Industry Becquerel Traceability Program (AIBTP)

AIBTP is offered to radiopharmaceutical producers and provides traceability to the national standard to assist in fulfilling regulatory requirements and facilitate trade of radiopharmaceutical products.
Additional services

Radiolysis calculations

Assessment of measurement uncertainty budgets and mathematical measurement models
Australian Nuclear Medicine Traceability Program
Registrations are now closed for the Australian Nuclear Medicine Traceability Program (ANMTP).
This program was developed in response to the need for radionuclide metrology within nuclear medicine practices, expressed by the Australian and New Zealand Society of Nuclear Medicine (ANZSNM). ANMTP assists practices administering nuclear medicine based radionuclides to achieve regulatory compliance by providing measurement traceability to the Australian Standard.
A key objective of the program is to improve the health outcomes of Australians receiving nuclear medicine treatments through more precise administration of nuclear medicine.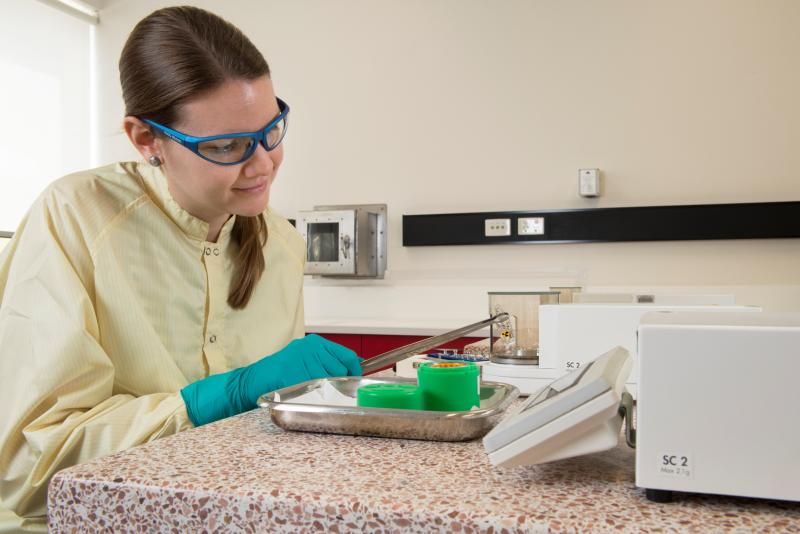 Benefits
Improved accuracy and precision in the administration of radiopharmaceuticals through direct comparison with the Australian standard for radioactivity
Assistance to meet regulatory compliance obligations (e.g. ARPANSA Safety Guide to Radiation Protection in Nuclear Medicine)
Improved patient outcomes through ongoing accurate and reliable administration of radiopharmaceuticals
Inclusions
An onsite visit and dose calibrator measurement assessment by an ANSTO radionuclide metrologist
Australian Certified Reference Materials (calibration sources)
A measurement report
A certificate of traceability to the Australian Standard for the supplied Australian Certified Reference Materials
COVID-19 update
State border restrictions due to COVID-19 may affect the delivery of ANMTP 2021 to states outside of New South Wales in the usual November-December period. In the event that planned site visits are impacted, affected hospitals and facilities will be contacted directly to reschedule their service. Updates will also be available on this webpage.
The following measures will be in place to maintain COVID Safe work practices:
Compliance with State and Federal recommendations for decreasing the risk of transmission including, but not limited to:

Wearing of suitable face masks

Commitment to good hand washing practices and regular use of hand sanitiser where handwashing facilities are unavailable

Compliance with hospital entry requirements, including registration and temperature checks.
International leadership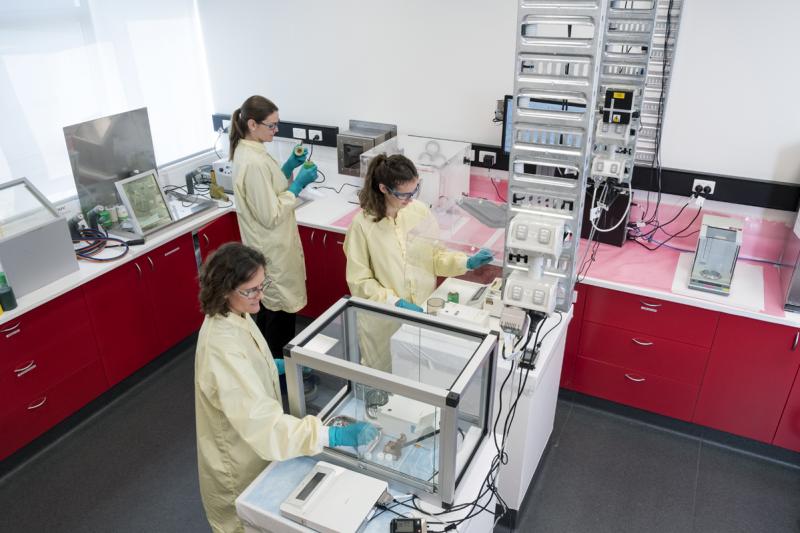 ANSTO is a member of the Consultative Committee for Ionising Radiation (CCRI): Section II Measurement of Radionuclides which sets the international standards for the activity of radionuclides within the Metre Convention.
ANSTO is also a member of the Technical Committee for Ionising Radiation (TCRI) of the Asia Pacific Metrology Programme (APMP) and the International Committee for Radionuclide Metrology (ICRM).
Contact
Ask us a question
If you have any questions for the our Radionuclide Metrology team, please contact us.