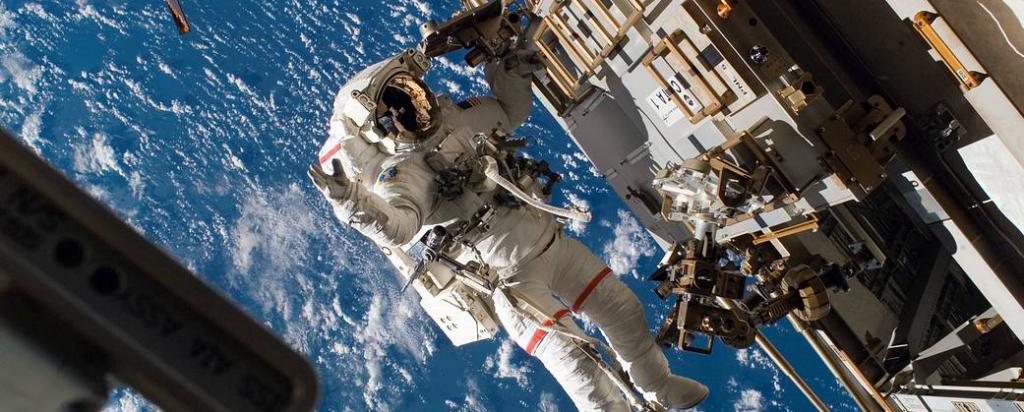 ANSTO's diverse capabilities and expertise in advanced materials, radiation detection and dosimetry, the impact of galactic cosmic radiation on human cells, the characterisation of planetary materials and advanced manaufacturing can support aerospace and space research. 
National Space Qualification Network
ANSTO is a founding member of the National Space Qualification Network and makes its facilities available for space radiation testing of electronics, components, materials and technologies for the harsh environment of space. The Centre for Accelerator Science, GATRI, and Australian Synchrotron have specialist facilities for precision irradiation with protons, ions, gammas, and x-rays for these investigations.
More about National Space Qualification Network
Space tech located at ANSTO
Amentum was founded in 2016 to provide modelling and simulation services to enhance the capabilities of the Australian Department of Defence. The company has since expanded its remit to enable other industries to access scientific software and data. The user base is global and spans a range of industries, from space operations, to defense, mineral exploration, autonomous vehicle navigation, nuclear technology, through to education.
Learn more
The search for dark matter
A kilometre under the ground in Stawell, in the Northern Grampians in Victoria, a team of Australian scientists have put the final touches on an underground lab that will help us understand the nature of our universe.
Stage 1 of the Stawell Underground Physics Laboratory was officially opened. It will be home to multi-disciplinary scientists from five research partners who are searching for evidence of dark matter.
Find out more
Space tech located at ANSTO
Ouranos Systems is a nuclear consulting company specialising in nuclear powered systems. Ouranos is working with ANSTO to develop the next generation of radiological heat sources for space applications and is applying for multiple Australian Space Agency grants to support future Moon to Mars missions.  It is also looking into compact nuclear reactor systems for superior power and longevity.