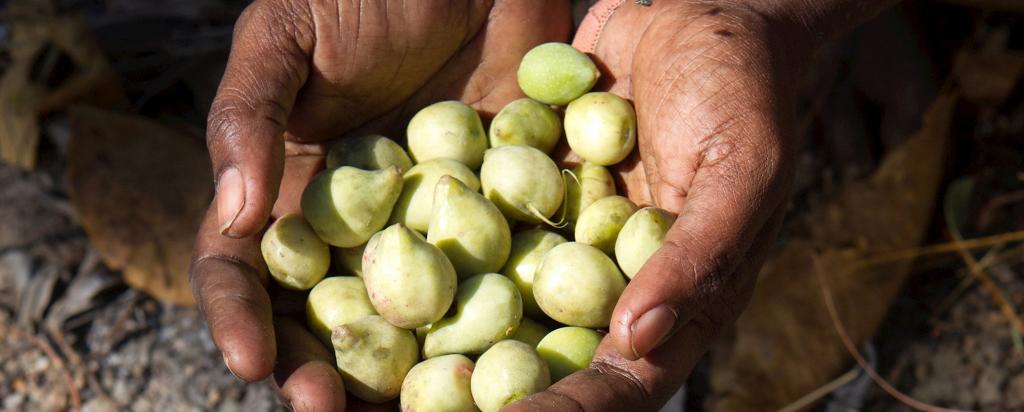 ANSTO's nuclear and isotopic analytical techniques have been used to ensure that traditional Aboriginal products, such as the Kakadu Plum, are authenticated as part of a new project in partnership with Northern Australia Aboriginal Kakadu Plum Alliance (NAAKAPA),
Initial work on Kakadu Plum led by Dr Debashish Mazumder in collaboration with the Indigenous Land and Sea Corporation (ILSC) and the  Northern Australia Aboriginal Kakadu Plum Alliance (NAAKPA) validated the approach.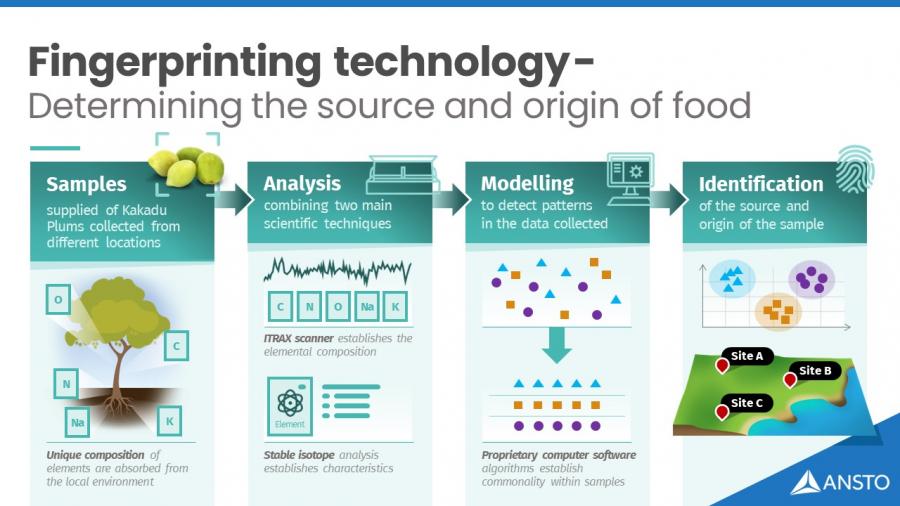 The NAAKPA consortium consists of eight Aboriginal Corporations harvesting Kakadu Plum across northern Australia, currently representing more than 40%-45% of total Kakadu Plum produced in Australia (2019) with a retail market value of $1.7 million.
Authentication is possible because animals and plants retain a unique fingerprint of the environment in which they were grown or planted. Because plants absorb nutrients from their environment, Isotopic tracing, combined with other nuclear techniques, can find these fingerprints, and link them to specific geographic areas.
ANSTO 's techniques, including stable isotope analysis, and elemental profiling through X-ray fluorescence using the ITRAX scanner, and ion beam analysis, are combined with a superior mathematical model to determine provenance.
The approach provides great precision in determining geographical locations achieved and has an accuracy of over 80 per cent using Kakadu plum products.
Webinar
Paul Saeki, CEO, Northern Australia Aboriginal Kakadu Plum Alliance, Paul Gower, CEO, Mamabulanjin Aboriginal Corporation and Dr Debashish Mazumder discuss the challenges and opportunities the enterprise faces and provenance efforts.