ANSTO has provided the mining and minerals processing industries with consultancy, process development and research services for more than 40 years. 
Receive the latest news from Minerals
Subscribe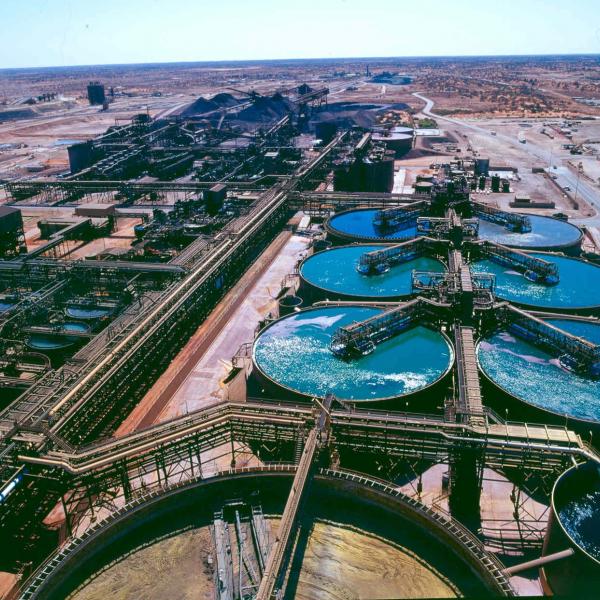 "Our team is committed to providing practical solutions and innovative technologies to deliver financial and environmental benefits."

Dr Robert Gee

Principal Consultant, Minerals
ANSTO has world-leading expertise in the processing of critical and strategic metals such as rare earths, scandium, lithium, zirconium, niobium, and hafnium.
Test work

Songwe Hill pilot plant

Mkango Resources (Mkango) have commenced preparation for hydrometallurgical pilot testing at ANSTO in support of the Songwe Hill Rare Earth Project in Malawi.

Mkango is currently piloting the up-front flotation process to produce sufficient mineral concentrate. This will be supplied to ANSTO for piloting of optimised hydrometallurgical processes, representing an improvement to that used in the Pre-Feasibility Study.

Mkango and ANSTO have been working together since 2017, our team is looking forward to supporting the project during this critical stage of the Feasibility Study.

Find out more

Cost savings

Angela Uranium deposit

ANSTO partnered with Marenica Energy Limited to evaluate strategies to reduce acid consumption during leaching for the Angela Uranium Deposit. 

Successful demonstration of the rejection of calcite using Marenica's U-prgrade™ technology at ANSTO resulted in: 

Reduction of acid consumption from 104 to 24 kg/t, a difference of 80 kg/t
Uranium extraction from the ore post calcite removal increased in comparison to the untreated ore from 95.8% compared to 93.0%

Find out more

ANSTO is looking forward to working with Marenica on further development and optimisation of the calcite removal process.

IX optimisation

Honeymoon project

Boss Resources Ltd. has announced improved process economics for its Honeymoon Uranium Project in South Australia.

Recent optimisation test work on the ion exchange (IX) circuit of the process has identified the ability to remove heating during elution which positively impacts the project economics.

The IX process proposed for Honeymoon also uses a patented elution process developed at ANSTO.

Find out more

ANSTO continues to work with Boss on it's revised Feasibility Study for the Honeymoon restart.
Industrial research collaborations
ANSTO supports a number of Cooperative Research Centres Projects (CRC-P) programs in the area of critical and strategic minerals. Current work includes: 
The LieNA® technology piloting program in partnership with Lithium Australia. This work will demonstrate the recovery of lithium directly from fine and low grade spodumene mineral concentrates as lithium phosphate, and then conversion of this into cathode powders for lithium ferro-phosphate (LFP) batteries
Improved production of high purity vanadium pentoxide in partnership with Australian Vanadium Limited. This work is focussed on developing innovative approaches to the production of high purity vanadium pentoxide for use in energy storage as Vanadium Redox Flow Batteries (VRFB) and other high-end applications
Helpful links
For further information