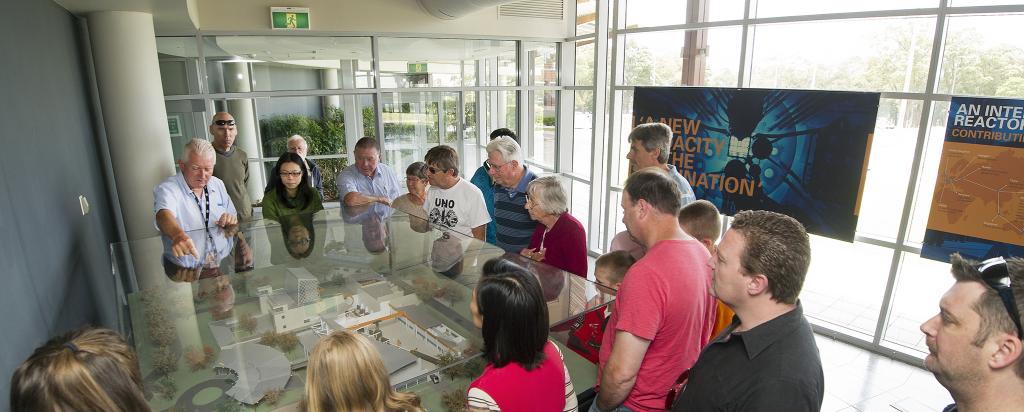 Date

Sat 29 May at 10.00am - Sat 29 May at 12.30pm

Cost

$15

Venue
ANSTO Discovery Centre
New Illawarra Road, Lucas Heights NSW 2234

Book now
Audience:
Ages 14 and above
What to expect
This tour provides an in-depth look into the world of nuclear science and the work ANSTO does in the areas of health, the environment and delivering solutions for industry. Guided tours are available in groups and are subject to availability. 
Tour information
Read more information on attending a tour

Identification on the day
Adults (visitors aged 18 or over ) must bring their identification with them for verification by ANSTO representatives upon arrival onsite. Adults who do not bring their identification on the day of the tour will not be permitted to proceed on the tour. 
Photography
Photography is not permitted onsite. Photographic devices such as cameras or mobile phones with cameras and other recording devices must be left in the Discovery Centre in the lockers provided
Bags
Bags and cases are not permitted onsite and must be left in the Discovery Centre in the lockers provided. Snacks, drinks and medical supplies can be brought onsite in a clear plastic bag.
Other prohibited items
No weapons, firearms, explosives, alcohol, animals or containers with volatile liquids are allowed onsite.
Footwear and clothing
As ANSTO is an industrial site and for safety reasons, all visitors need to wear appropriate, fully-enclosed footwear. Sandals, thongs or high heels are not permitted. 
Food and refreshments

The  ANSTO Café is open to the public Monday to Friday. The Café is closed on weekends. Large groups planning to visit the Café can contact Café staff in advance on (02) 8525 4427 to arrange special group catering. 

You are welcome to bring snacks, drinks or medical supplies with you onsite, you can carry them in a clear plastic bag.

Medical conditions
See below for information about specific medical conditions.

 

Radiation areas and general safety

Safety is ANSTO's highest priority whether it's the safety of ANSTO employees, the environment or our guests. The Lucas Height's campus includes several research and medical facilities where radioactive materials are present or radiation-generating equipment is used. 

These buildings and areas where radiological hazards may be present are visibly posted as "Radiation Areas" and are not accessible to visitors from the general public or school groups. 

Visitors on a general public tour of ANSTO will only receive background radiation levels (the level of naturally occurring radiation that we all receive from the sun, the earth and even from certain food).

Special guest and VIP visitors may be escorted into certain "Radiation Areas". In these cases, ANSTO will provide no less than 3 days' notice and imposes specific requirements for accessing a particular area. "Radiation areas" across the Lucas Heights campus do not pose any risk to visiting special guests when entry requirements are properly observed.

Medical conditions to tell staff

Pacemakers and hearing aids - Generally there is no risk to pacemakers or hearing aids in the areas where public visitors/school groups enter on tours; however, it is always advisable to let the ANSTO Education Officer know that members of the group have these devices. Strong magnets are encountered in the Centre for Accelerator Science but they generally present no problems due to the small field in which they work. This is outside the area allowed for public access. A simple precaution, if in doubt, is to stand at least three metres from all magnets.

Walking difficulties - most areas accessed during public/school tours have ramp access and level surfaces which can be easily negotiated with aids to assist walking and wheelchairs. Some areas however have very limited or no available seating and can present difficulties if the visitor is unable to stand for periods of up to 30 minutes. Please let your tour leader know if this situation applies and other alternatives for a tour format can be arranged. Short distances and all areas on the general public tour have wheelchair accessibility.

Pregnancy and breastfeeding - The general public do not enter "Radiation areas" and there is therefore no radiation risk to pregnant visitors. Special guest visitors on tours that may enter radiation areas at ANSTO should advise the Discovery Centre if they are pregnant or breastfeeding. The Discovery Centre will treat this information confidentially and as a precautionary measure, make alternative tour arrangements in non-radiation areas.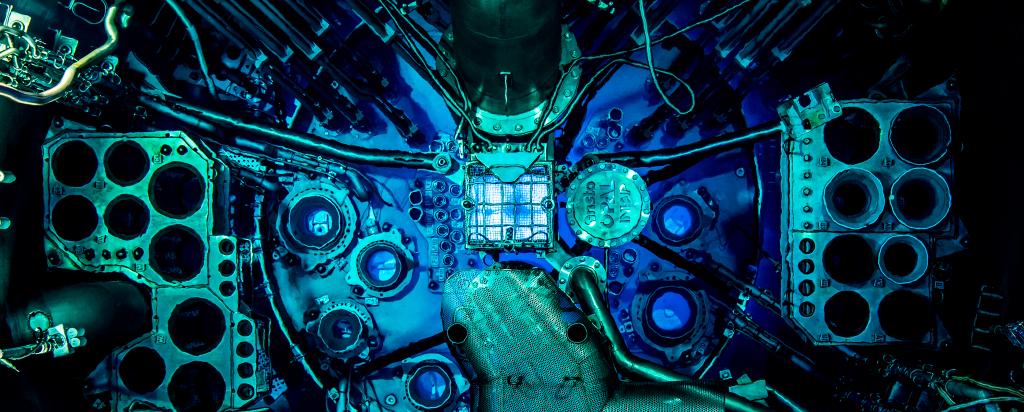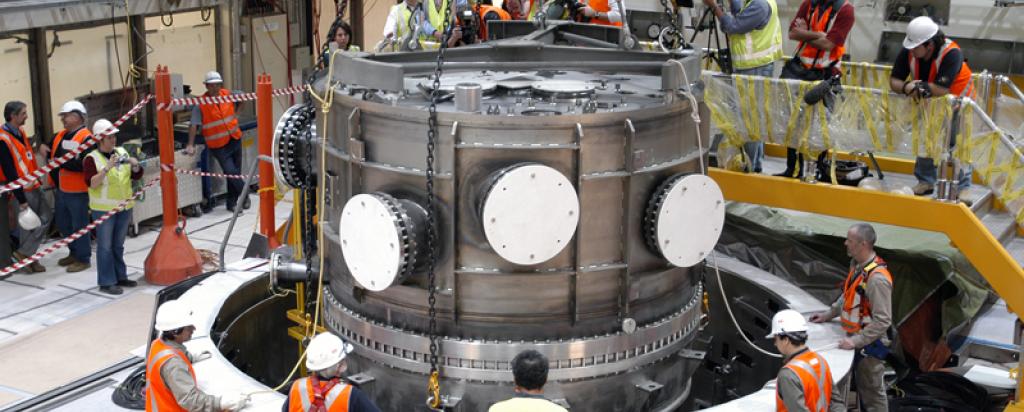 Ask us a question
Contact the Discovery Centre for any questions about the tour.