At ANSTO we strive to embrace and champion diversity within and outside our organisation and welcome your contributions to helping us achieve that goal.
Cultivating diversity and inclusion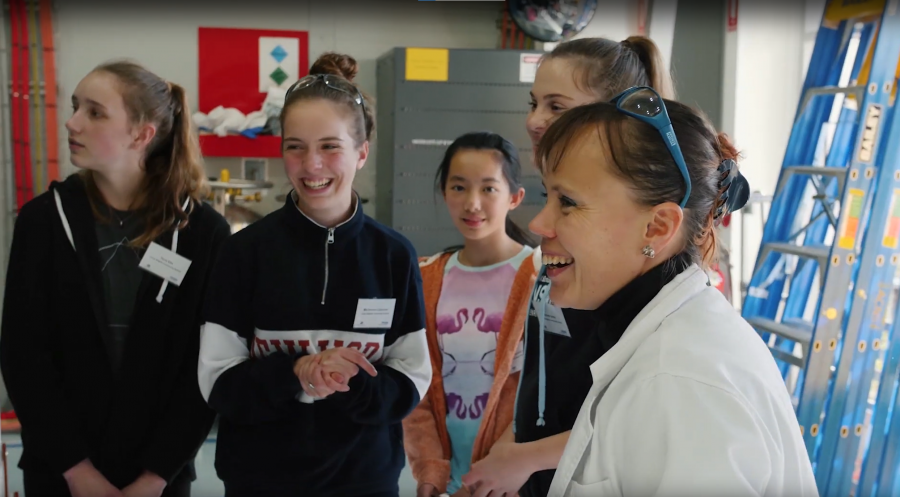 ANSTO seeks to create a culture of inclusion, where our diversity of thought and differing perspectives are a source of organisational agility, resilience and renewal. We provide empowering and effective work-based policies that support flexibility and the individual needs of our employees, including flexible work practices and family-friendly programs. Our inclusive culture enables us to retain our talent within a rewarding environment, and attract the best talent to work with us in future.
Read our Diversity and Inclusion policy.
Warrning: Aboriginal and Torres Strait Islander viewers are warned that the following content may contain images and voices of deceased persons.
Supporting an inclusive environment
 

Gender Representation by Band
Gender Equity 
ANSTO was awarded an Athena SWAN Bronze Institution Award in December 2018, an acknowledgment of our dedication to improving workplace equality and inclusion. The award recognised our plan to address workforce diversity over the next four years. ANSTO has achieved gender equity across its leadership ranks. We aim to achieve 50/50 representation by 2030 and are actively working on increasing our numbers of diverse candidates in the talent pipeline. 
LGBTQi
Our LGBTI Staff network's mission is to provide support, networking and advocacy to gender diverse and same-sex attracted people at ANSTO. Our network provides visibility to gender diversity and LGBTQI+ issues, and support and advocacy for those encountering difficulties in the workplace. They provide important input into ANSTO policies and procedures on gender diversity and LGBTQI+ issues.
Individuals in our network work role models and mentors and provide outreach to LGBTQI+ youth in STEM.
Indigenous Australia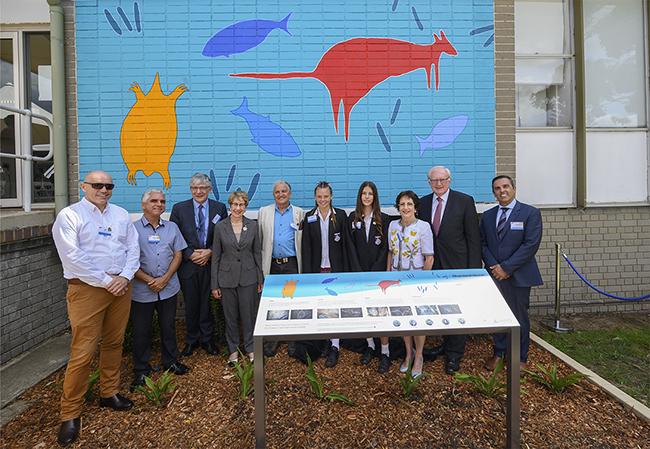 ANSTO acknowledges the traditional owners of the lands of each of our campuses and the unique cultural significance of the area in the past, today and into the future.
In recognition of this connection, ANSTO is enhancing activities to connect with the local and broader Australian Indigenous communities. There are four core components in development:
An Innovate Reconciliation Action Plan  Download 

An Indigenous employment strategy

Actively acknowledging and sharing information about local Indigenous cultural heritage

Fostering an Indigenous community connection with the innovation precinct in Sydney.
Meditation and multi-faith prayer space
ANSTO's Lucas Heights campus has two dedicated spaces that can be used for mediation and prayer, including a meeting room and a silent room. This facility is intended to provide staff with quiet and peaceful rooms.
Rooms for private reflection, meditation and prayer are available to our staff working at ANSTO's Clayton campus.
These spaces accommodate all religious affiliations and denominations, and are part of ANSTO's ongoing commitment to provide facilitates that enable balance between personal, work and faith based commitments.
Disability
ANSTO is committed to creating a workplace where different abilities are recognised, valued and celebrated. We care about providing a workplace where people with physical disability or neuro-divergences, carers of people with a disability, and people experiencing and managing mental health issues are supported to thrive.
Workforce 
Flexibility
ANSTO is committed to providing a flexible, supportive and diverse working environment to enable everyone to work towards their planned career goals and encourages employees to live a balanced lifestyle, combining work, family and community responsibilities.
80% of staff states that their work arrangements meet their need for flexibility.
Parenting career phase
ANSTO is committed to ensuring that our staff are supported during the parenting phase of their careers.
We recognise that staff navigating through this phase learn valuable skills and are committed to supporting employees and partnering with them during this period.
Generous maternity/parental paid and unpaid leave

Flexible working options

On-site childcare centre

Family room

Three weeks of sick/carers leave per year

Parenting toolkit of assist managers and employee plan this career phase.
Phased retirement
ANSTO recognises the knowledge, skills and expertise held by mature-aged employees, and the contribution they can make to the Organisation.
Our organisation offers a range of phased retirement options, including mentoring, community involvement and flexible working arrangements to assist employees phase into retirement.
Supporting employees in periods of difficulty
ANSTO is committed to a workplace where all employees feel safe and supported. Any employee at risk of, or experiencing, domestic and family violence should feel free to seek support from ANSTO and Employee Assistance Programs and be comfortable in doing so. We:
Provide affected employees with a safe space, support networks and leave entitlements when dealing with domestic or family violence

Promote flexible work practices at all levels in the organisation to support employees with family or other caring responsibilities and create an equal opportunity environment

Provide information on support services and options for managers, colleagues and individuals that may be affected by, or are at risk of being affected, on how to respond effectively and assist with minimising the impacts of the violence as much as possible.
Our commitment in this area is underpinned by ANSTO's Domestic and Family Violence Policy.
Healthy minds and healthy bodies
ANSTO has a number of programs and facilities that support mental and physical health including:
Workplace-based physiotherapist

Women's and men's health screening program

Lunchtime sporting activities

Flexible work arrangements

Running club

Social club

Quit smoking support

Employee and manager support program with psychologists (EAP service)

Mindfulness seminars and tools