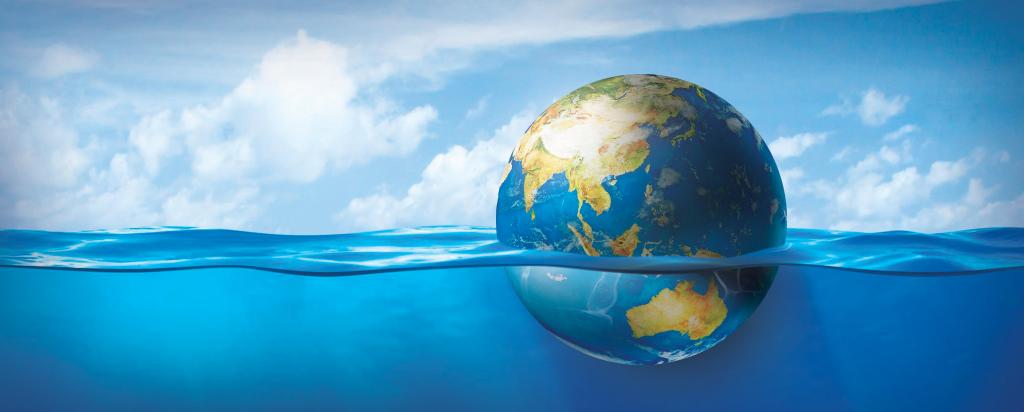 Students find creative solution to help sustain our oceans in first hackathon
As part of National Science Week, more than 200 school students have participated in ANSTO's first student Hackathon on a deep blue theme, which focussed on strategies to help sustain our oceans.
Australian Museum CEO Kim McKay, AO and Head of Research at ANSTO, Dr Suzanne Hollins presented awards to the top three teams for their entries and congratulated all participants on their enthusiasm and creative scientific concepts.
The overall winner was 'Oceans 8' from Oatlands District High School in Tasmania who proposed an electricity generation system using wave energy to reduce carbon emissions.
Second place was awarded to 'Great Barrier Grief' from Kent Senior High School in Western Australia for their sustainable harvest technology, Aqua Pod, which provides a source of nutritious plants and seafood.
A school in proximity to the Lucas Heights campus in the Sutherland Shire, Heathcote High School, took home third place with the entry from the 'Quirky Quesadillas' team with a proposed biofilatration system to reduce waste and prevent toxins from entering our oceans.
All the participating students received one-on-one mentorship via Zoom from a pool of 30 environmental and marine scientists, engineers and industry experts. Some of these were ANSTO scientists - including those who participated in the recent NASA Global Hackathon - industry experts from nandin, and engineers.
Rod Dowler from the Discovery Centre , said the ANSTO hackathon was the first of its kind to be delivered in Australia and was impressed with the calibre of the entries from students.
"The idea was to get kids interested in what a career in science can offer and how it can be incorporated into the real world – and have fun doing it," Mr Dowler said.
Hackathon winners:
Hackathon
Winner

Ocean's Eight from Oatlands
District High School, Tasmania

View entry

Hackathon Runner up

Great Barrier Grief from Kent
St Senior High School, Western Australia

View entry

Third place

Quirky quesadillas from Heathcote High
School, NSW

View entry
Shortlisted entries:
Shortlisted

H2Ohno from 
Kent Street Senior
High School, WA

Shortlisted

Carbogen Industries from 
Chatswood High
School, NSW

Shortlisted

Big Brain Bosco from 
St John Bosco
College, WA
Hackathon Challenge Theme
How can we use our oceans to innovate for a changing climate?
Following a run of successful hackathons involving ANSTO and nandin startups, we're excited to be launching a hackathon for students in partnership with the Australian Museum as part of National Science Week. The hackathon is open to Australian secondary school students in years 7-11 interested in science and technology. 
Supported by