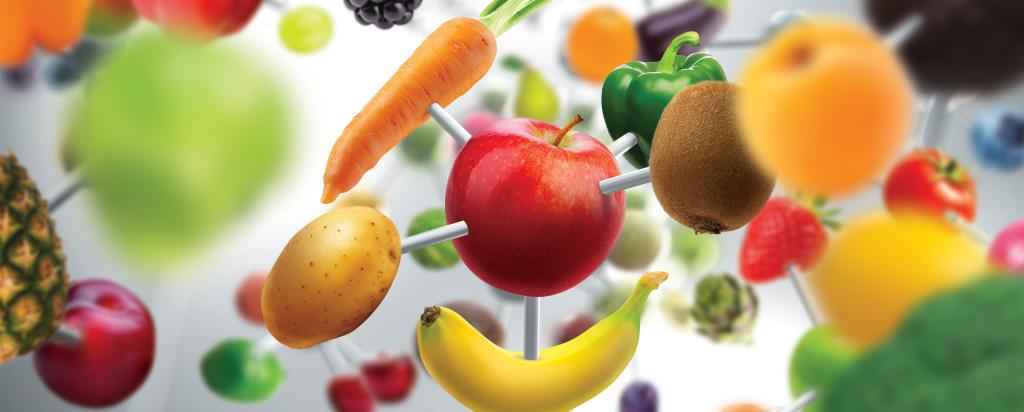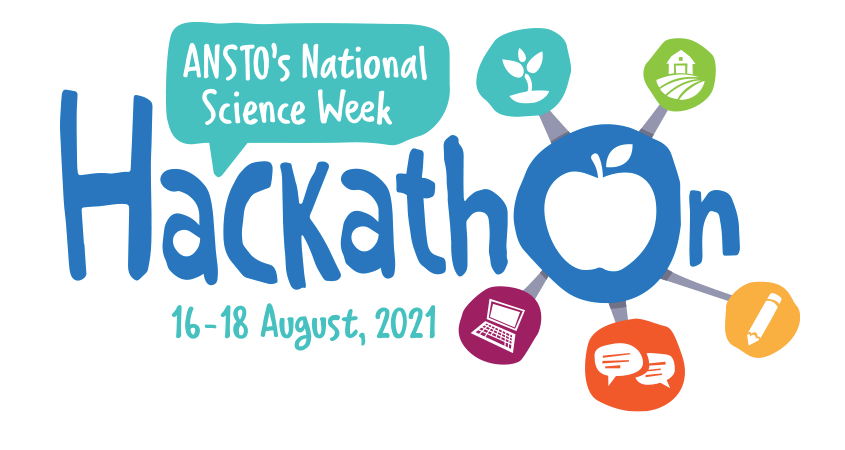 Each year, the United Nations "International Year Of…" is considered when exploring potential themes, and 2021 provides us with both the International Year of Fruits and Vegetables and the International Year of Creative Economy for Sustainable Development.
In keeping with these UN topics, Food: Different by Design covers a broad range of areas in food production and sustainable agriculture, enabling students to explore topics such as biosecurity, food technology, laboratory-developed foods, and more. In the true spirit of National Science Week, scientific development will be at the core of the theme.
The theme of ANSTO's National Science Week Hackathon 2021 will once again align with National Science Week with specific challenge areas being released by mid-2021. There is $3000 in prize money to be won this year so apply now!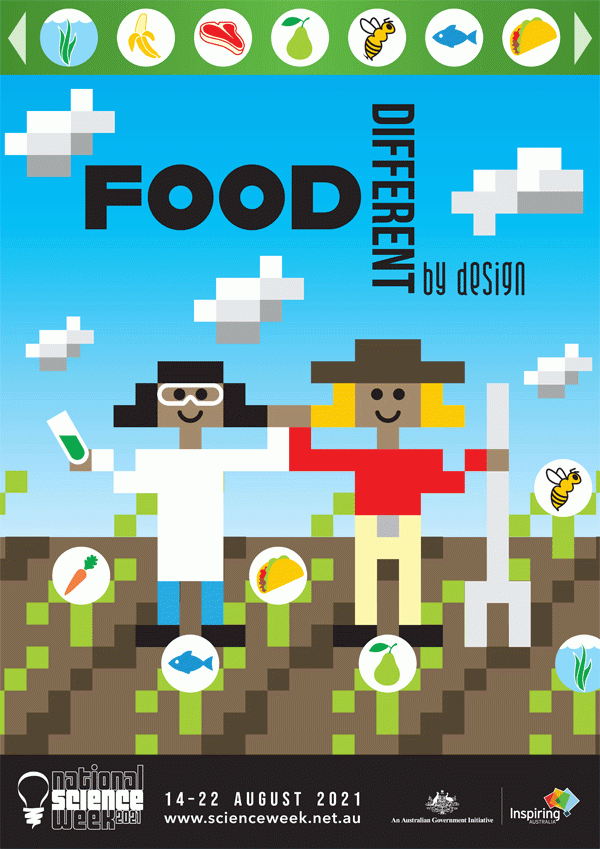 Hackathon Challenge Theme
Food: Different By Design
This is an important theme for teachers and their students which allows them to focus on sustainable food futures. Everyday we must eat. Food is our fuel for life. When we consider how we eat, we also need to think about why we need to eat well.
The 2021 Resource Book of Ideas for National Science (ASTA) is available for download (15.3 MB, pdf). It offers teachers and students the opportunity to explore the scientific discoveries, inquiries, activities and themes that examine food-based science, research, industries, technologies, and innovations at work in Australia.
ANSTO's National Science Week Hackathon allows teachers and students to bring innovation into their classroom with a fast-paced national event that can be used to engage with the essential question in Activity 2: Game-changing ideas in food (pg. 71-74) in the resource book. This activity highlights the Design Thinking process, which is at the core of our hackathon. 
Supported by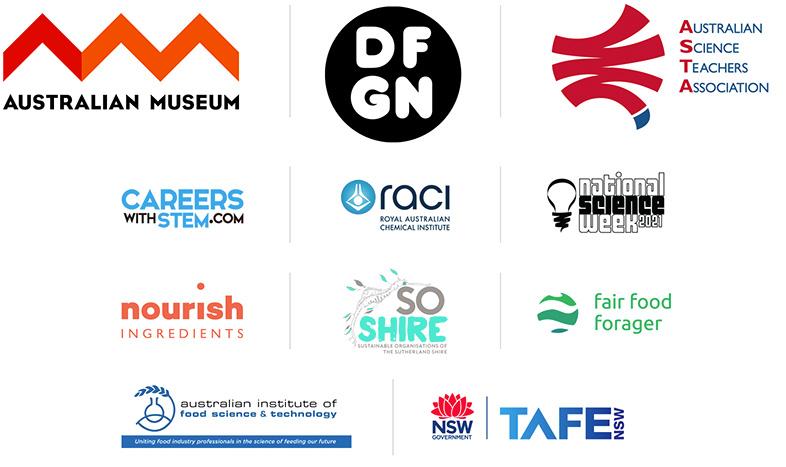 Let's get started
How do I enter?
Step 1

Speak to your teacher

Show your teacher the ANSTO National Science Week Hackathon website and ask them if they would be willing to support you with this project or if they would like to use this as a classroom activity.  

Apply now

Your teacher is the one who will be required to register your team and submit your entry. 

Step 2

Team Registration

Your teacher will submit the official team application form 

Application close on July 30th 

*limit to one team per division, per school* 

Apply now

Step 3

Explore the theme

The theme for National Science Week 2021 is Food: Different by Design 

Challenge themes will be published on August 4th 

Step 4

Take the challenge

The hackathon kicks off on Monday August 14th, with case studies and specific challenge statements going live at 9am 
Challenge briefs
Technology in Agriculture Challenge
Getting perishable fresh produce (fruit, vegetables, nuts) from the farmgate to the plate is a logistically challenging exercise. Design a solution or a system that simplifies at least one of the stages of growing, harvesting, transporting and/or processing a horticultural product to minimise cost while maintaining the quality of the produce.
Healthy Diets Challenge
A large Australian-based fast-food company recently announced a commitment to become carbon-neutral by 2035. Part of its strategy is to transition towards more plant-based options as opposed to their current menu that is dominated by meat options. An information campaign on the benefits of increasing plant-based food intake has already been created, but the company has concerns around customers making the switch towards plant-based alternatives. Your challenge is to explore potential solutions to encourage customer adoption of plant-based food options.
Indigenous Foods Challenge
What can be done to ensure that Australia's Indigenous communities keep ownership and control of bush tucker and benefit from the use of their country?
Food Waste Challenge
People lead busy lives and don't always have time to think about the best ways to minimise food waste at home. Design a unique solution to reduce the amount of food waste produced by time- poor families living in an urban neighbourhood.
Challenge backgrounds
| | |
| --- | --- |
| Tech in agriculture challenge  | Food Waste Challenge |
| | |
| | |
| --- | --- |
| Indigenous Food Challenge | Health Diets Challenge |
| | |
Frequently asked questions
What is a hackathon?
A hackathon is an immersive experience where people come together with diverse ideas and skills to rapidly design and build products that customers would actually use. The Australian Nuclear Science and Technology Organisation (ANSTO) will once again run one of these sprint-like events for Australian secondary students as part of National Science Week 2021. The theme of ANSTO's National Science Week Hackathon will align to the theme for National Science Week 2021 which is Food: Different by Design. 
How does a hackathon work? 
While there are many variations of hackathons, it typically involves forming teams, brainstorming ideas, getting feedback from mentors and customers, and rapidly designing/building something to test in front of customers. 

Hints and some resources may be given before the official start, however, the specific problem statements and resources are released to participants when the hackathon begins. 

Resources may include innovation and design tools, data sets, access to APIs, hardware and software to aid in ideation or even building a functional prototype or minimal viable product that customers would use.

Innovation tools such as business model canvas, interviewing and SMART goals are used to identify potential solutions and aspects of the hack that may need to be tested. 

Final solutions can be in the form of a model, prototype, diagram, app, or any design method that fits the solution created by the teams. 

This hackathon is unique as students have the opportunity to book time with ANSTO scientists, entrepreneurs with previous hackathon experience and potential customers who can give them advice and feedback. 
Why participate? 
The aim of ANSTO's National Science Week Hackathon is for secondary school students to gain experience in science, innovation and entrepreneurship. Students will also gain creative confidence, valuable team-working skills, interviewing skills, experience with online collaboration tools and have a chance to interact with scientists, professionals and entrepreneurs. Teams will submit a video showcasing their ideas to a panel of scientists. 
Teachers may choose to use the hackathon to inspire their students in STEM and/or to get involved in National Science Week.  Some options include: 
A supporting activity for students in Years 7-11 who are engaged with National Science Week

As as activity that meets curriculum connections for Y7-10 in Science and Technology 

As a challenge for your school's Science, STEM or Environmental Club
Who can enter?
ANSTO's National Science Week Hackathon is open to Australian Secondary School students in years 7-9 (Junior Division) and years 10-11 (Senior Division) interested in science and technology.
Schools may apply to enter one team in each division 
Recommended team size is between 3-7 students.
Students within teams can be from different year levels, but must compete in the division of their oldest student. 
If you would like to make this a whole class activity, please contact us.
Submissions must be made and approved by a teacher. 
When is the hackathon?
ANSTO's National Science Week Hackathon 2021 will begin on Monday, August 16th and submissions must be received by 11:59pm on Wednesday, August 18th. 
In 2021 we will be offering a Teacher Professional Development session (NESA and TQI accreditation pending) for teachers on the Design Thinking Process on Thursday August 12th after school. Session will be recorded for future viewing.  
Teachers can then lead their teams in a Design Thinking Workshop on Friday August 13th in partnership with their Design Thinking Team Mentor
See Key Dates and Timeline of Events below under additional information.
Where is the hackathon?
This is a virtual Hackathon. Students can participate remotely from anywhere in Australia.
Additional information
Hackathon resources
Forms and Promotional Material 

Forms 

2021 Forms Coming Soon 

Promotional Material 
Mentors

ANSTO is proud to welcome a panel of mentors with diverse experience and extensive backgrounds in scientific research, innovation and technology industries. Participating in the hackathon and having the opportunity to work with these amazing scientists, engineers and business people in an individualised setting is sure to inspire and engage the students in STEM-related topics.  

Mentors with hackathon experience may guide and provide feedback/advice to students on the Tuesday (Aug 17th) of the hackathon. This may include helping teams test their assumptions, ideate, introduce tools for innovation, and effectively present their solution. 

Each team will be assigned a Design Thinking Mentor on the Friday prior to the event. These mentors will act as a guide for the students through the duration of the event. 

Students will have the opportunity to book in a session with their STEM and  Innovation/Industry mentors of choice for August 17th within MS Teams. This will be their opportunity to engage with the mentors and ask them exploratory questions about their problems/solutions. 

Mentors provide assistance completely voluntarily and are not considered part of the team for the purposes of intellectual property, prizes or any other licensing purposes.

Mentoring sessions are not mandatory but highly recommended. 
2021 Key Dates and Timeline of Events

October 2020

Teachers can register their interest 

July 12th   

July 30th  

Applications close

August 4th 

Challenge themes are published & successful schools are notified 

 

August 12th 

Online teacher briefing / TPD session on the Design Thinking

August 13th 

Design Thinking workshop for students 

Meet your Design Thinking Team Mentor

August 16th

Hackathon officially kicks off at 9am 

Specific case studies published

Sign-up for session with STEM & Innovation/Industry Mentors 

August 17th

Webinar sessions with Challenge Mentors

Re-work and revise prototype, model or diagram

August 18th 

Plan and film video submission and complete One Page Summary sheet

Teachers must submit entries by 11:59pm 

August 19th 

Shortlisting

Finalists will be contacted by COB

August 20th 

Official judging panel

Live Event Showcase and announcement of winners for each division 
Prizes

Junior and Senior Divisions: 

FIRST PRIZE - $1000 & Science Medals
RUNNER-UP - $500 & Science Medals 
Assessment Criteria

All hackathon entries will be judged against the following criteria:

Originality and creativity 

Accuracy and clarity of the science content and the plausibility of the solution 

Alignment to hackathon purpose

Commercial viability (entrepreneurship) 

Future plans/pathways 

Presentation and design

"Wow" factor/new/surprising solution
Hackathon background and rationale
Copyright and Ownership

It's important for students to know how to properly use other people's content in their work. While citing resources that are used in written works is appropriate, it is actually illegal to take someone else's digital content (pictures, music or sounds) and use it in your video presentation. There are two options to ensure that you are doing the right thing when it comes to copyright:

Get written permission from the copyright owners before submitting your work. Make sure to cite permission at the end of your video/in your written overview.  

Use copyright-free images, music and sounds effects. Use this

guide

to properly attribute your sources, if needed.  

Here are some helpful links to get you started:

Submissions created by students are owned by the students. This hackathon aims to inspire students to create something new and they will own the IP to their unique idea.  
Privacy, Collection Statement and Consent

The personal information that ANSTO may collect includes the names of the student, Parent/Guardian and Teacher, the name of your school, the student's age, state or territory location, photographs, voice recordings and video recordings. ANSTO may use information obtained in the course of the hackathon in printed and digital materials and websites including reports, brochures, fact sheets, websites, case studies, promotional videos and multimedia presentations. The materials may be used by media outlets. Personal details may also be used to contact the student, Parent/Guardian or Teacher regarding future ANSTO events or to seek your feedback on the hackathon. 

The information will only be used for the purposes outlined above, except where required by law. ANSTO respects your right to privacy of your information. Your contact details will remain strictly confidential and will be stored securely to comply with privacy regulations. Read ANSTO's Privacy Policy.
​