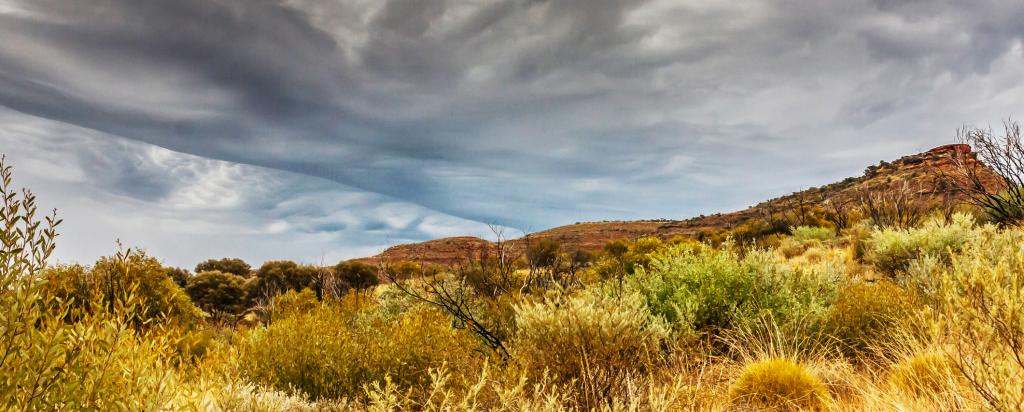 Published on the 27th January 2021 by ANSTO Staff
Key Points
Research has helped build a record of rainfall dating back 65,000 years and shed light on the strategies of Indigenous Australians to cope with a changing landscape

The investigators concluded that carbon in the pandanus nutshell was a good proxy for rainfall

ANSTO researchers provided stable carbon isotope analysis and radiocarbon dating of pandanus nutshells
ANSTO has contributed to research by University of Queensland researchers and the Mirarr Traditional Owners in Northern Australia that has helped build a record of rainfall during the late Pleistocene and Holocene, and shed light on the strategies of Indigenous Australians to cope with a changing landscape.
Ancient food scraps found at Australia's earliest known site of human occupation, in the Kakadu region of northern Australia, have helped researchers to generate rainfall records dating back 65,000 years.
The research published in Nature Ecology and Evolution provides a unique glimpse into the region's climate at the time when people first entered the continent from the north, according to University of Queensland and ARC Centre of Excellence for Australian Biodiversity and Heritage researcher Dr Anna Florin.
Using the nutshell of anyakngarra – also known as pandanus – a team of researchers led by Dr Florin worked alongside Mirarr Traditional Owners to develop a novel method to investigate past rainfall at the Madjedbebe site.
Samples of pandanus spiralis were collected from 24 sites between Darwin and Katherine and shipped to ANSTO.
Chemist Linda Barry undertook all the stable carbon isotope analysis to test whether the modern pandanus nutshells were good indicators of water availability in the area.
A linear relationship is observed between precipitation and δ13C values of P. spiralis. Table extracted from Fig 3 Results of modern stable carbon isotope analysis  https://doi.org/10.1038/s41559-020-01379-8 Attribution Creative Commons license  4.0 International (CC BY 4.0)
The investigators concluded that the pandanus was a good proxy for rainfall
Measurements of stable carbon isotopic values from archaeological pandanus nutshells were then used to reconstruct palaeoprecipitation, an approach that is a potential game changer for palaeoecological and archaeological work in Australia.
Radiocarbon dating of charcoal samples taken from Madjedbebe, supervised by Principal Researcher Dr Quan Hua, was  also carried out.
"These samples were used to extend the chronology of the site established by Clarkson et al (2017) to a more  recent time," said Hua.
The nutshells were discovered during excavations at Madjedbebe, on Mirarr country in the Alligator Rivers region, in 2015 and are the leftovers from meals eaten up to 65,000 years ago.
Coupled with other archaeological evidence from Madjedbebe, the research shows that the region was likely a good place to be even during glacial periods, allowing people to thrive during the driest spells in Australia's history.
Another very significant finding of the study was that the driest time in this long record of human use of the site was not during the Last Glacial Maximum, but today.
Other contributors included CABAH and Gundjeihmi Aboriginal Corporation, contributors to the joint study include the Max Planck Institute for the Science of Human History, University of Washington, University of Canterbury, University of Wollongong and Griffith University.
Florin the past recipient of an AINSE post graduate research award.
Read more about the research on the UQ website: