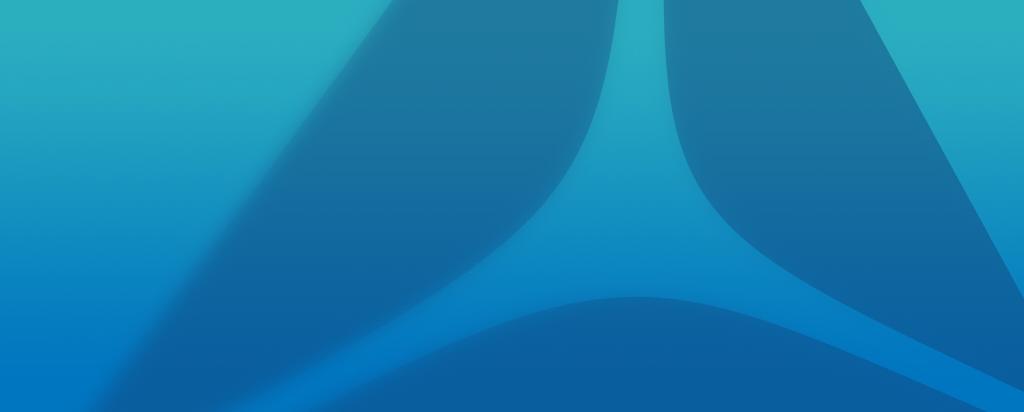 Published on the 18th November 2015 by ANSTO Staff
Environmental researcher Dr Scott Chambers from the
Atmospheric Mixing and Pollution Transport
team has completed a successful trip to Antartica where he helped install an atmospheric radon detector at the new Korean Polar Research Institute base, Jang Bogo Station.
Vision from his trip captured not only some of the critical work being done by researchers studying the environment, but also the beauty of one of the harshest places on Earth. Read his travel log below.
Learn more
about how radon measurements contribute to climate studies.
Antartica journal
Update 17/12/2015 After a midnight helicopter flight back to the RV Araon, today (17th December) we are finally homeward-bound, after a very successful mission at Jang Bogo station. Unlike our previous ANSTO-designed dual-flow-loop two-filter radon detectors, for which the outer shells have been fabricated offsite, the Jang Bogo radon detector – a modified compact design to suit the station design – is the first of its kind to have been completely built onsite at ANSTO. Not only is it now working perfectly in its new, and rather scenic, home, but the results from its first two-days of operation are already indicating that the future dataset will provide some uniquely detailed insights to atmospheric transport and mixing processes in the Ross Sea and Terra Nova Bay region.
L-R: The Jang Bogo radon detector installed by Scott Chambers and the team. In the second image the air inlet for the detector is visible on the side of the blue ozone sonde building.
Update 9/12/2015 At long last we have safely arrived at Jang Bogo Station and gone ashore. Today (9th December) is an official "day of rest" for all staff on base after working round the clock for the past three days to unload fuel and supplies from the RV Araon to keep the base operating for the coming year. Meanwhile, the collection of assorted researchers recently released from captivity, are poised – almost elegantly – on the edge of their seats, eagerly awaiting the moment tomorrow morning when we will be allowed to finally 'get down to business'!
Update 5/12/2015 A grinding halt This afternoon (Thursday, 3rd December), the RV Araon got to within several kilometres of Jang Bogo Station, but is battling sea ice in places over 2m thick! Every 50-100m we are brought to a grinding halt, and have to back up to have another run at the ice – then all there is to do is hold on to our coffee cups and make an educated guess as to how far the furniture will jump at the next moment of impact. I suspect there will be a bit of meal swapping going on if this continues through dinner! At the bare minimum we need to get within 1km of the base for the ship to be able to unload fuel to the station. As far as cargo of researchers go, however, as soon as we are given the word we'll just have to work out whether we walk, drive or fly the last few hundred meters. So close, and yet so far away. 
Update 2/12/2015 Penguin watch underway. While the western side of the Ross Sea, near Jang Bogo Station, is clearing out nicely in the lead up to summer, we have unfortunately found ourselves on the wrong side of the massive ice flow trying to escape the bay. As a result, our estimated time of arrival at the base has been pushed back 3 days to 6th December. Word on the decks is that there is a large colony of Emperor penguins about 30 km from the base - we are all hoping to catch a glimpse on the way past!
Update 30/11/2015 Ice breaking feels like dodgem car ride. After tracking east from Hobart for the first two days to avoid bad weather, the captain allowed us a final calm lunch in the shelter of far south New Zealand before turning us toward the Ross Sea. With nothing but water – and the occasional wobbly game of table tennis – to distract our attention from the majestic albatross making light of the rough seas, the days passed surprisingly quickly as we made our way to the edge of the discontinuous ice belt. Thankfully, the seas calmed substantially as soon as we passed the polar convergence zone (around 60 degrees south), and we were soon treated to our first snow of the festive season; about 1 cm … which made getting about on the decks of the ship interesting indeed! Finally, this morning (30-Nov) at 3am, most of us were woken from restless sleep by the first thumps of hull on ice! We have had to slow down from 12 to 8 knots to drive through the broken ice, so the next day and a half it will feel like the longest dodgem car ride of my life! Then apparently there is another 1-2 days of having to break our way through solid ice before we finally arrive at Jang Bogo Station, for the real fun to begin. 
Update 19/11/2015 Taunted by the elements. No sooner had the crew and researchers arrived safely aboard the icebreaker RV Araon, in what appeared to be an unseasonably idyllic November day in Hobart, than the captain took us all aside to inform us of a delay in departure of up to 3 days due to a low pressure system passing south of Tasmania boasting swells of up to 10 m. While this news left some grateful for the chance to fully digest a few more hearty meals, many of the researchers – to whom every hour on the ice is critical to achieve their goals – frantically began redrafting their plans. Since the captain still has every intention of making it home for Christmas, all lost time needs to be made up by shortening our stay on the ice. As soon as we are able to depart Hobart I'm told that 5 days' sailing through open sea should bring us to the edge of the discontinuous ice belt. From there on, our progress to Jang Bogo Station will depend on just how discontinuous that ice belt is! In the meantime, all there is to do is pour another cup of coffee and find out a little more about what research projects the host of captive oceanographers, geophysicists, biologists, aerosol scientists and meteorologists have planned for the voyage, and their time on the ice.  SC
Radon measurements contribute to a better understanding of the composition and circulation of the atmosphere for weather and climate studies and enable researchers to trace gases and pollution. 
Chambers, an expert on radon measurements who has collaborated with Korean environmental researchers previously, will provide a number of updates from the field as he makes his way over eleven days from Hobart on the Korean ice breaker, RV Araon (pictured below) to Antarctica. 
He installed a similar detector in 2007 at Gosan Station, on a volcanic island south of the Korean peninsula, in collaboration with researchers from Jeju National University and another in 2013 at King Sejong Station, the first Korean Antarctic Base on King George Island, and contributed to studies published on the research.
Chambers expects to be in Antarctica for about 17 days before sailing back to Australia. The travel has been supported by the Australia-Korea Foundation.
The radon detector that is being transported to Jang Bogo Station has been designed and custom built entirely at ANSTO. It is slightly smaller than the standard 1500 litre detectors that are provided by the Radon Analytical Laboratory to better suit the dimensions of the station buildings.
The new semi-portable instrument will measure radon levels in the lower atmosphere hourly. "It can detect very low concentrations of radon, such as those present in marine air masses (around 40 mBq m-3) with very great precision," said Chambers (pictured below). 
Experiments using radon-222, a naturally-occurring radioactive gas, have been used to accurately categorise atmospheric mixing of air, water vapour and pollutants in efforts to understand transport processes in the lower atmosphere in the Antarctic, and more than 20 other places around the world. 
Radon-222 is an unambiguous tracer of the terrestrial influences on the composition of air. 
Among the many reasons that atmospheric studies are undertaken in Antarctica are that such measurements can provide valuable insight into atmospheric circulation patterns and the region provides access to the cleanest air on the planet – the best available proxy researchers have to the pre-industrial atmosphere. 
While synoptic weather systems can bring polluted air directly from southern hemisphere land masses to Antarctica in a matter of days, on longer timescales air also convects over Africa, South America and Australia into the troposphere moves south and subsides over Antarctica before moving north again.
"Because radon stays in the air for almost three weeks before it decays totally, it gives us a tracer of continental influences on air circulation in the Southern Hemisphere."
"The Korean investigators are mainly interested in looking at pollution coming to Antarctica, they want to track it and attribute it back to the source regions," explained Chambers.
"While we are very happy to assist with these studies, we are also working to improve our understanding of the mixing and transport processes that contribute to large-scale atmospheric circulation, with a view to improving global climate models."
"When global models try to simulate the seasonal cycle of radon in the Antarctic region, compared to observed concentrations, the seasonal cycles are almost completely out of phase," said Chambers. 
"Since radon is a gas primarily of terrestrial origin, this means that there is some component of terrestrial influence on Antarctic air masses that global models are presently misrepresenting."
Chambers and collaborators have just had a paper accepted by Aerosol and Air Quality Research that highlights measurements of radon and other gases taken over 10 years at Gosan Station, on Jeju Island to characterise local and regional contributions to pollution. doi: 10.4209/aaqr.2015.08.0522 
This website may feature periodic updates from Chambers pending availability of communication.