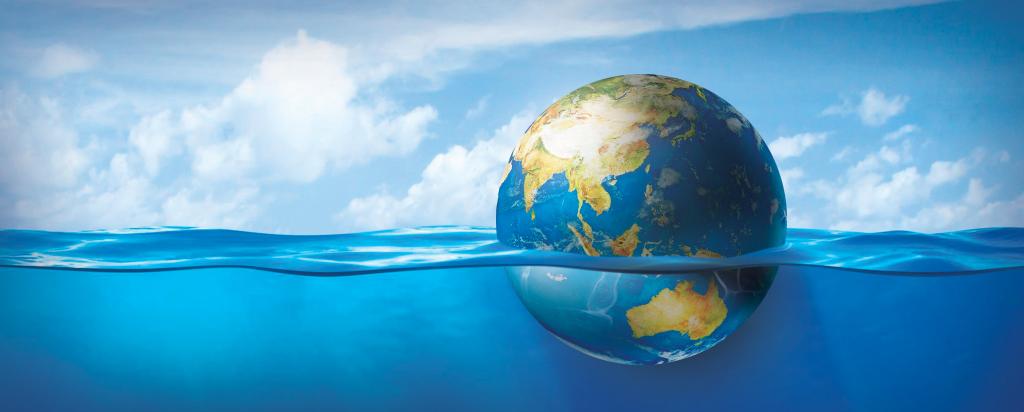 Published on the 21st August 2020 by ANSTO Staff
It's a wrap: Celebrating Science Week
ANSTO's National Science Week activities have been hugely successful with many hundreds of people, including school students from across Australia having connected with ANSTO and engaged in science.
Events included Australia's first ever nationwide kids' hackathon; a behind the scenes look at the Australian Centre for Neutron Scattering and the Sydney Science Trail interactive event in partnership with the Australian Museum.  
Six hundred people participated in Behind the Scenes of Big Science on Wednesday night which took people on an online tour of the Australian Centre for Neutron Scattering. Participants learned about the various instruments operated in the facility and the amazing outcomes they produce. The activity included a live Q&A session where people could ask questions directly of the instrument scientists. View the video produced in association with the event.
ANSTO also ran Australia's first Kids' Hackathon with over 200 students involved from 15 schools. The initiative gave secondary school students across Australia the opportunity to dream up some innovative ways they would like to tackle environmental challenges .
The event was won by team 'Ocean's Eight' from Oatlands District High School in Tasmania who tackled reducing carbon emissions using a wave energy technology.
Runners up were team 'Great Barrier Grief' from Kent St State High School in Western Australia, who developed a new technology called Aqua-Pod which aims to allow small communities to easily harvest sustainable food at significantly reduced long term costs.
Third prize was taken out by the 'Quirky quesadillas' from Heathcote High School in New South Wales who put forward a practical solution for reducing waste and preventing toxins from entering our oceans.
View the winning and shortlisted entries.
It's still not too late to get the kids involved in this year's activities, ANSTO teamed up with the Australian Museum and the Royal Botanical Gardens to offer an online Sydney Science Trail. The trail takes you on a fun tour across the city to discover how science can help out planet. The trail will be available online until 15 September.
The following ANSTO scientists took part:
The Big Questions of Science – Dr Richard Garrett
Fire Ecology and other Hot Topics – Prof David Cohen
Climate Science in 2020 – Brett Rowling
Women in STEM – Dr Katie Sizeland 
Why Science and Art can't live without each other? – Dr Daryl Howard
A Day in the Life with Dr Tom Cresswell
A Day in the Life with Dr Helen Maynard Casely
---
29.07.2020
ANSTO has planned a series of engaging online activities, including Australia's first environment-themed hackathon for school students to celebrate National Science Week (15- 23 August).
"You might not be visiting ANSTO during National Science Week, but we are coming to you," said Rod Dowler, Leader, Discovery Centre, who coordinates NSW activities for ANSTO
"The restricted environment we find ourselves in has challenged us to think creatively and find new ways to engage students to explore science and encourage the general public to get involved virtually. We have an exciting program planned."
This year National Science Week has a deep blue theme which focuses on protecting the future of our oceans and its inhabitants.
Student hackathon, live panels and Big thinking atoms
ANSTO, in association with members of the nandin innovation hub and the Australian Museum, has organised a hackathon for school students to problem-solve and come up with new, exciting and practical ways to use oceans to innovate for a changing climate.
Students in years 7-11 will have one-on-one access via Zoom to ANSTO scientists, industry experts from nandin and entrepreneurs as mentors with whom they can to discuss their ideas. The hackathon is consistent with the science syllabus and promotes core STEM subjects.
A number of ANSTO scientists will also be involved in live panels include Dr Richard Garrett, Dr Madhura Manohar, Dr Krystyna Saunders, Dr Katie Sizeland and  Dr Daryl Howard.
For younger school students in Year 5 and 6, ANSTO has produced a fun video that explores the world of the atom, a concept which is one of the fundamental concepts behind the Periodic Table.
All three events are features of the Australian Museum's Sydney Science Trail.
Behind the Scenes of Big Science
Another special event, 'Behind the Scenes of Big Science' is a unique opportunity to visit the Australian Centre for Neutron Scattering virtually and see the technology that powers science. Instrument scientists will be sharing how the technology is used for world-class experiments to improve our world.
The focus is on neutrons created in the OPAL multi-purpose reactor and their ability to penetrate materials and reveal information about their atomic structure and the motions of atoms.
Even prior to COVID, public visitors were not allowed to enter the Neutron Guide Hall but could observe the instruments from an elevated viewing platform.  The online experience is closer and delivered in person by the scientists who oversee individual instruments.
Online workshop on air pollution
In association with online learning partner Praxical, ANSTO has planned on online workshop that explores the science of monitoring online air pollution to be presented by environmental scientists.
The problem-based learning gives students a unique opportunity to use the scientific data produced at ANSTO and acquire the skills to monitor and evaluate Australian air pollution.
Women in Nuclear #WiNSciWeek Webinar series
A series of webinars for the young and young at heart are planned by Women in Nuclear Australia to start conversations about the science behind nuclear and some of its lesser known benefits.
On Wednesday 19 August, Government and International Affairs Advisor Katrina Van de Ven is participating in panel discussion online with three other guests to talk about their career in the nuclear industry and answer questions from participants.
Program Manager, Water Resources Sustainability Dr Cath Hughes is taking part in another online session on Thursday 20 August that highlights the integral role nuclear plays in delivering the real-world outcomes to benefit the environment and human health.
Two other webinars will highlight the green benefits of nuclear energy as a source of zero carbon emissions and a session that debunks some of the myths and misconcpetions about radiation.