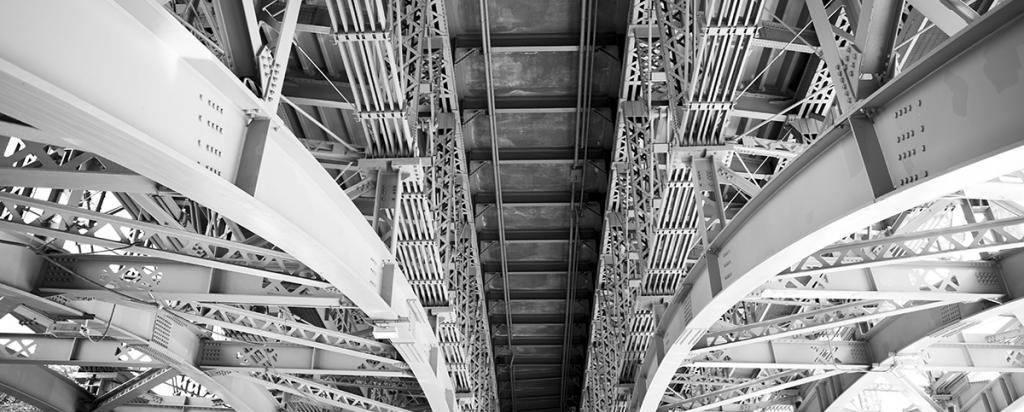 Published on the 18th February 2021 by ANSTO Staff
ANSTO's Industry Engagement Manager and University of Sydney's Conjoint Professor, Anna Paradowska is leading a  team who are part of an Australian Research Council Linkage, Infrastructure, Equipment and Facilities grant that will greatly enhance Australia's capabilities for residual stress measurements and damage analysis in engineered components.
The project is expected to revolutionise stress engineering research by providing access to state-of-the-art non-destructive and portable measurement capabilities in laboratories and at external sites.
"We expect to develop and optimise advanced manufacturing and maintenance technologies for civil engineering structures with flow on benefits for safety, reliability and economic impact in the civic transport, defence and medical sectors," said Paradowska.
This will achieved by the creation of a new national engineering facility at the University of Sydney, where portable X-ray, ultrasonic and laser techniques will be used to quantitatively map the surface and bulk  residual stresses in sample materials and provide the service at external sites.
The project will leverage the existing capabilities of ANSTO's two materials engineering instruments (the Kowari strain scanner at the Australian Centre for Neutron Scattering and the new Advanced Diffraction and Scattering beamlines at the Australian Synchrotron) and investments at Australian universities in additive and advanced manufacturing research.
The project will support the use of residual stress analysis in making maintenance decisions whether to 'run, repair or replace' critical platform structures and to support the design of additive manufacturing processes and post-processing heat and surface treatments.
Using complementary portable and laboratory-based techniques will build advanced knowledge and expertise in residual stress engineering and lead to progress in plant maintenance and additive manufacturing.
The facility will use four key techniques to provide comprehensive information about deformation, strain, residual stresses and characterise damage.
A non-contact 3D scanner will be integrated into the Kowari strain scanner to enable accurate distortion measurements during welding or additive manufacturing processes of complex shaped components.
A non-destructive and portable X-raybot that can be used for accidents or emergencies involving large structures, such as bridges or mines and quality testing in production plants.
A non-destructive, penetrating and portable Ultrasonic stress measurement system can be applied to a wide range of materials through large thicknesses.
A semi-destructive portable Incremental Centre Hole Drilling System will enable measurements residual stress sub-surface measurements in small steps.
The project brings together a diverse group of accomplished scientists with expertise in advanced materials, structures, manufacturing and materials characterisation from ANSTO, the University of Sydney, Australian National University, University of Wollongong, and Western Sydney University as Chief Investigators.
ANSTO staff Dr Mark Reid and Dr Justin Kimpton are Partner Investigators on the project.
A number of existing national and international collaborations and projects in the areas of additive manufacturing, civil engineering, transport, defence, and biomedicine will be expanded.
"The Australian Stress Engineering Facility will focus on removing the bottlenecks that exist in accessing residual strain and stress analysis capabilities that are currently restricting novel materials and manufacturing processes." 
"Its biggest advantage will be to utilise the expertise and equipment, which is mostly non-destructive and portable, to create science and innovation where stress science and engineering could never go before." said Paradowska.
"The operation of the facility also gives an opportunity to train the next generation of materials scientists and engineers."