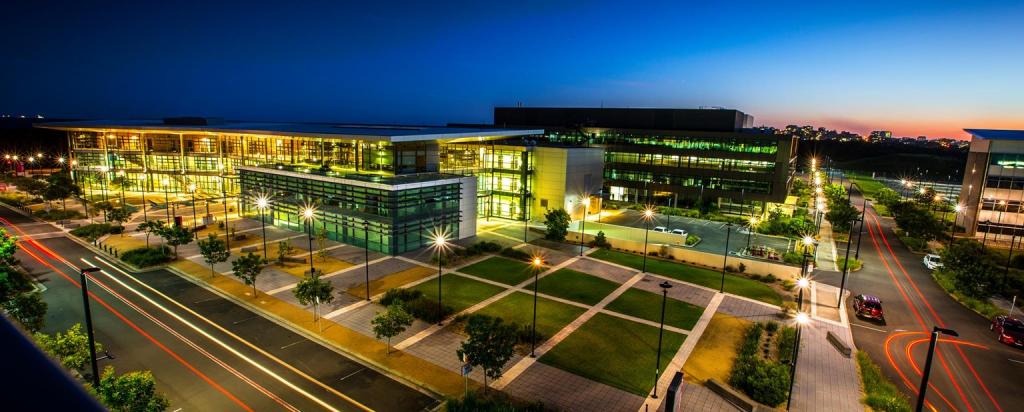 Published on the 11th December 2020 by ANSTO Staff
ANSTO continues a longstanding, mutually-beneficial relationship with the University of Wollongong (UOW) following the signing of a strategic agreement this week.
(Left to right) Dr Suzanne Hollins and Dr Simone Richter of ANSTO, Prof Jennifer Martin and Prof Will Price of UOW 
The parties are building on a series of collaborations in the areas of radiation physics, the development of advanced materials for energy, engineering and industry, nanotechnologies, environmental research, and molecular imaging, among others.
Under the agreement, the University and ANSTO will share infrastructure, collaborate on research, investigate future technologies and exchange personnel among other activities.
A number of ANSTO staff already have associations with the university.
The agreement was signed in-person at ANSTO by Deputy Vice Chancellor (Research and Innovation) Prof Jennifer Martin and the Head of Nuclear Science and Technology & Landmark Infrastructure, Dr Simone Richter.
"It is important to continue our productive and impactful research collaborations. In addition to being in proximity, our respective infrastructure and expertise is complementary," said Dr Suzanne Hollins, Head of Research.
Last year, ANSTO and the University of Wollongong shared the Eureka Prize for environmental research on the importance of coastal wetlands in carbon capture.
Collaborations with the Centre for Medical Radiation Physics and Director Distinguished Prof Anatoly Rozenfeld have produced advances in radiation detection and dosimetry and the development of the Neutron Capture Enhanced Particle Therapy as a cancer treatment.