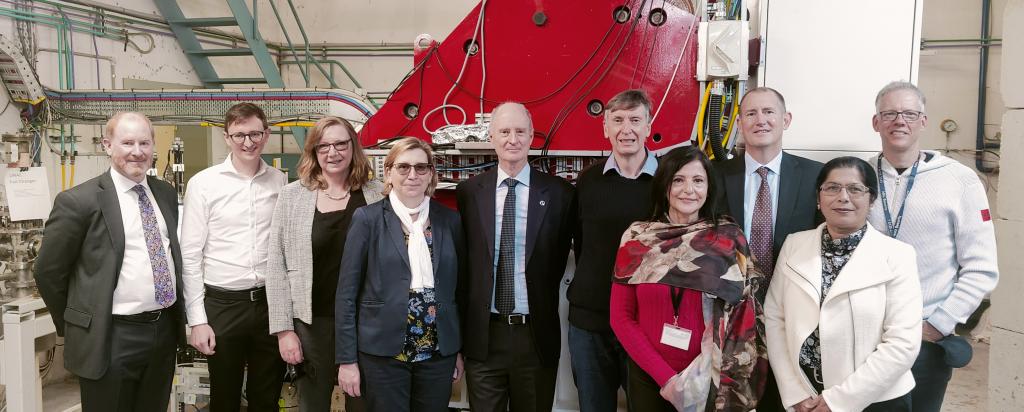 Published on the 21st July 2022 by ANSTO Staff
ANSTO has signed a strategic agreement with the Australian National University and sets the relationship between the two organisations, who collaborate on important projects, such as the fusion energy project ITER and space research, well into the future.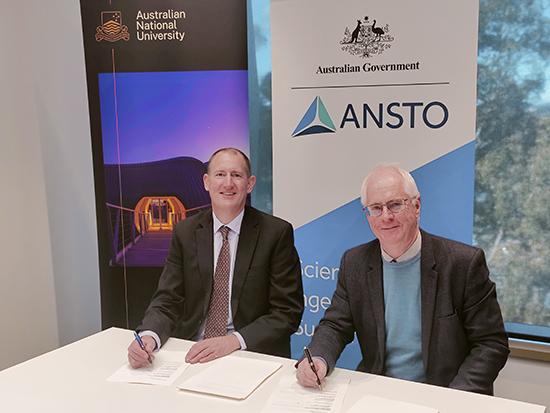 Prof Andrew Peele,  Director, Nuclear Science and Technology and Dr Richard Garrett, Senior Advisor Synchrotron Science travelled to Canberra for the signing at ANU this month.
Professor Keith Nugent Deputy Vice-Chancellor Research signed the agreement on behalf of ANU.
"We have a longstanding relationship with ANU extending back many years, which will grow stronger with this formal agreement," said Prof Peele.
The agreement with one of Australia's leading research universities will facilitate more opportunities for access to resources and infrastructure between the organisations and enhance research in nuclear science, the nuclear fuel cycle, human and animal health,  agriculture, manufacturing, minerals and the environment.
Historically, there have been important collaborations between ANSTO and ANU.
ANU and ANSTO experts have worked closely together on plasma diagnostics for the fusion energy project ITER. ANU developed a technology using advanced coherence imaging systems to obtain time-resolved 2D projection images of the spectral and polarisation properties of the plasma. Read more
ANU and ANSTO are partners in the Stawell Underground Physics Laboratory (SUPL), where the Australian search for dark matter is taking place. Read more  Completion of Stage 1 of the lab is imminent.
Recently, there have been collaborative studies of ancient star systems, such as supernova explosions. Read more
ANSTO joined ANU and other industry partners last year in a project to improve space testing facilities in Australia.
ANU Emeritus Prof John White, an expert in using neutron scattering in physical chemistry experiments, was a driving force in the push for the OPAL research reactor.
The earliest collaboration dates back to the period when ANSTO's Physics Division operated ion beam accelerators and had links to ANU's Heavy ion Accelerator Facility.