Published on the 17th February 2021 by ANSTO Staff
The Peter MacCallum Cancer Centre has reported on the favourable results of a Phase 2 clinical trial of Lutetium-177 PSMA (Lu-PSMA) for advanced prostate cancer undertaken at 11 clinical centres around Australia in 2018 -2019.
The study was sponsored by the Australia and New Zealand Urogenital and Prostate Cancer Trials Group (ANZUP).
The lutetium-177 which is a key component in Lu-PSMA is produced locally in Sydney using the OPAL multi-purpose reactor at ANSTO. Read more.
Prof Michael Hofman, leader of the TheraP trial, said the new targeted treatment for aggressive prostate cancer, pioneered at Peter Mac, has shown to produce more potent and durable responses in men and with fewer side-effects.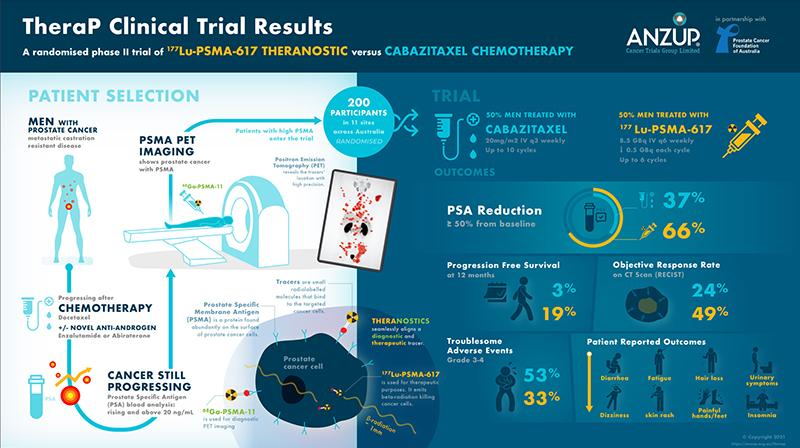 Read more on the ANZUP website.