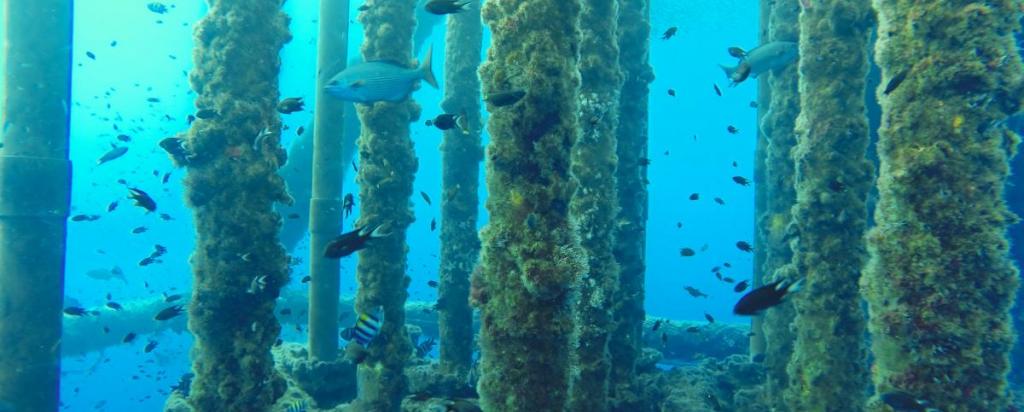 Published on the 8th March 2023 by ANSTO Staff
Connect with the businesses and organisations seeking a better understanding of decommissioning oil and gas infrastructure and the potential impact of contaminants on marine life.  
The decommissioning of oil and gas structures in the Australian marine environment has been a topic of increasing concern in recent years. Researchers and industry are striving to gain a better understanding of the potential impact of contaminants on marine life. This research can provide real data to support decisions around whether decommissioned infrastructure needs to be completely removed (as the legislation currently stands).
Some research has suggested the subsea infrastructure may be beneficial and act as an artificial reef. The removal of these structures can actually have significant impacts on the marine ecosystem, including the loss of habitat and potential harm to marine life. 
ANSTO has conducted extensive research on the impacts of decommissioning offshore oil and gas platforms. 
Join this discussion exploring the environmental impacts of decommissioning oil and gas structures and how organisations can collaborate to ensure that the process is carried out in an environmentally responsible manner and with minimal cost. 
Date: 12 pm (AEDT) Wednesday 12 April
Format: Webinar via zoom
This webinar is FREE to attend and registration is essential. Secure your spot by clicking the button below.
The ANSTO Innovation Series
The ANSTO Innovation Series is a virtual and hybrid meet-up that focuses on the key capacities of ANSTO's people, partners and facilities and how they are meeting global challenges in sustainable industries, medicine, advanced manufacturing and in accelerating small business.
Delivered as a quarterly webinar, the series features an expert panel exploring the latest science, industry and start-up opportunities, including innovations in food, energy storage, nuclear medicine and health, engineering new materials and accelerating deep tech business.
The ANSTO Innovation Series is produced in partnership with STEM-specialist publishers, Refraction Media, publishers of Science Meets Business, and hosted by leading science journalist, Lee Constable.
Hear more about upcoming events and innovation news
Subscribe