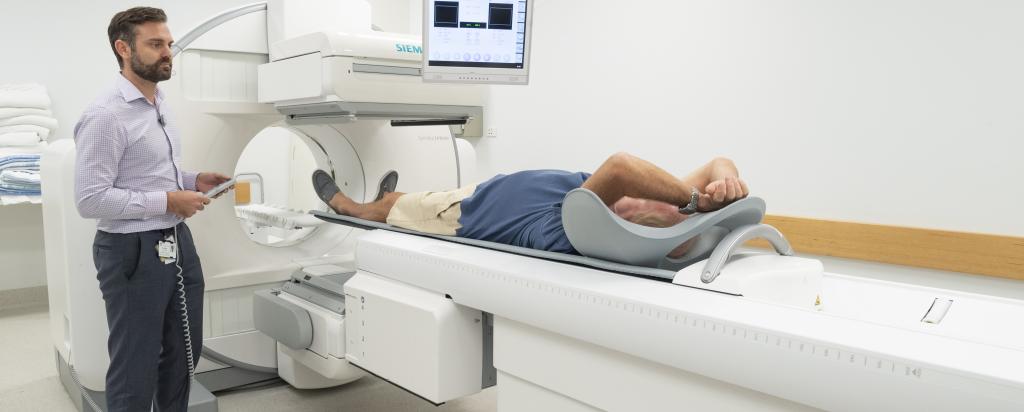 15 April 
The current status of specific medicine supplies is as follows:
All of the sites that missed last week's Generator deliveries were priority for deliveries this week, and will have received an imported generator by this Friday 16 April  

Our nuclear medicine processing and distribution facility sterilisation process fix remains on track, and we are targeting resumption of normal supply by mid-next week

Supplies of Lu-177, I-123 MIBG and Radiochemical, and Cold Kits are not impacted

ANSTO supplies Chromium 51 (Cr-51) once per month with the next batch available in May

Supply of Iodine-131 capsules and small solutions will be available for calibration 19 and 26 April and 3 May

At this stage, Iodine-131 bulk solutions will be unavailable for calibration 3 May
ANSTO will be proactively updating our website and our customers as more information about nuclear medicine supplies becomes available. 
OPAL:
ANSTO have identified the main engineering and regulatory solutions, with a small number of additional matters under consideration ahead of a submission to the independent nuclear regulator, ARPANSA.  
We expect to submit the ARPANSA application early next week and will provide an update then about when we expect - subject to ARPANSA approval - to put the engineering solution in place, and normal operations to resume.
9 April
Despite there being a shortage of Generator supply for specific days and activities, ANSTO endeavours to supply all customers with at least one Generator over the week commencing Monday 12 April.
 
Working with key members of the Nuclear Medicine Working Group, we have agreed that the priority is to serve the highest proportion of the Australian population to balance that with the challenge of geographical distance and regional flight times.
 
Our priorities for Generators due for delivery from 12 April will be:
Radio pharmacies
Public hospitals, particularly those in regional centres
Regional clinics
Deliveries from Wednesday 14 April will focus on metropolitan areas that have not received nuclear medicine supply. ANSTO has secured a new delivery from Thursday 15 April, focusing on customers who have not received any product.
We continue to work with our international suppliers and logistics partners. All planned deliveries are still highly dependent on continued product availability and flight availability. ANSTO continues to monitor this situation.
 
Customer Service is contacting sites to inform them of expected delivery dates, given these will vary from standard orders.
 
We appreciate the patience being shown and understand the impact this is having on our customers and their patients.
 
7 April
ANSTO's OPAL temporary shutdown recovery is running to plan. At this stage, we anticipate OPAL will be back online from the week commencing 19 April; however, late yesterday, we experienced an issue with the sterilisation process of Gentech Generators within our Nuclear Medicine Processing and Distribution Facility.
We are currently assessing the situation and will provide updates as soon as information becomes available. All information on product supply is below. 
Supply 
The supply of Iodine, Lutetium, and Chromium is unchanged in line with our update on 30 March. Gentech Generator supply will be affected. All product information is available below.
 
Gentech Generators
There will no supply for the rest of this week.
As a priority, we have worked overnight with our international suppliers and logistics partners to secure imported Generators and expect a limited supply to arrive in Sydney on 11 April.
We are liaising with the Nuclear Medicine Working Group to prioritise the delivery schedule, with deliveries recommencing on Monday 12 April and Tuesday 13 April, depending on location.
Customer Service will contact each site as a priority from 12pm AEST Thursday 8 April as international supply details are confirmed.
We appreciate the challenges our customers and their patients may experience.
Iodine-131 
Thank you to customers who submitted advanced orders for the weeks commencing 29 March and 5 April.

ANSTO has secured additional iodine-131 for domestic orders in the week commencing 5 April.

Due to logistics, 12 April calibration is expected to be available from 8 April. 
 Lutetium-177
Supply is being imported, so delivery days may vary.

Our Customer Service team will contact customers impacted. 
Chromium-51  
Due to OPAL being offline, chromium-51 will be unavailable for 1 April calibration. 

We anticipate 1 May calibration will be available towards the end of April. 

These dates will be communicated to customers as soon as we have confirmation on the status of OPAL. 
OPAL technical update
Pending feedback from our regulators, we anticipate OPAL will return to power on the week commencing 19 April.
Health customer service team
If you have any further questions please get in touch with our customer service team.