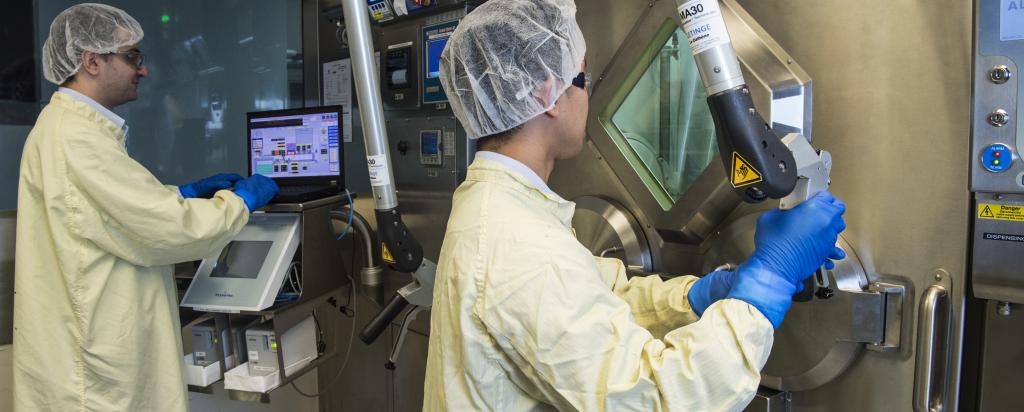 Please see below details of previously published customer updates from our Health products team. 
If you have any further questions please email health@ansto.gov.au. 
Customer updates archive
Scheduled maintenance shutdown Lu-177 production facility - 05 August

05 August 2020

Scheduled maintenance shutdown for Lutetium-177 production facility

ANSTO will undertake routine maintenance shutdown of its Lutetium-177 (Lu-177) production facility, scheduled from 29 August 2020 until 27 September 2020.

During this time ANSTO will work with our international partners and logistics suppliers to have Lu-177 available for patient treatment.

For information on order cut-off times view the Health products customer updates page or contact our customer service team by emailing health@ansto.gov.au or by calling 1800 251 572.
Supply Update Gallium-67 - 22 July 2020

Disruption of supply of Gallium-67

Lantheus Medical Imaging USA have advised that due to routine scheduled  maintenance work within their facility there will be no supply of Gallium-67 for week commencing 3rd August - calibration 6th August.

Lantheus offer their apologies for any inconvenience caused; resupply is due to commence from week 10 August for 13 August calibration. 
Sodium Molybdate [Mo-99] (Fission) Solution Update - 22 July 2020

Product update: Sodium Molybdate [Mo-99] (Fission) Solution

As part of our continuous product enhancements, ANSTO, through the Therapeutic Goods Administration (TGA) approval process, has refreshed our Sodium Molybdate [Mo-99] (Fission) Solution offering.

You will notice the following changes from 1 August 2020:

The current pH specification of ">7" will be updated to align to the current British Pharmacopeia. The new pH specification will be "9 – 14".

There has been no change to the product.

You can view the latest production information via our product list page.
Delivery update: I-123 MIBG - 22 July 2020

August delivery schedule for Fujifilm Manufactured I-123 MIBG

ANSTO continues to work with Fujifilm and our logistics suppliers to secure supply of I-123 MIBG. International flights are yet to resume to a reliable weekly schedule, as such, we will continue to order I-123 MIBG from FujiFulm for delivery and calibration on a fortnightly Thursday schedule.

Thursday 30 July 2020  - early order cut off 5.00pm Tuesday 21 July
Thursday 13 August 2020
Thursday 27 August 2020

We will endeavour to keep all hospitals updated as soon we have any further information.

We still face some domestic challenges surrounding flights and will continue to be in contact with you regarding the final delivery time to your hospital.    

The cut-off time remains 5.00pm on Wednesday the week prior to the shipment unless otherwise specified.
Health customer service team
If you have any further questions please get in touch with our customer service team: