ANSTO has provided the mining and minerals processing industries with consultancy, process development and research services for more than 40 years. 
Receive the latest news from Minerals
Subscribe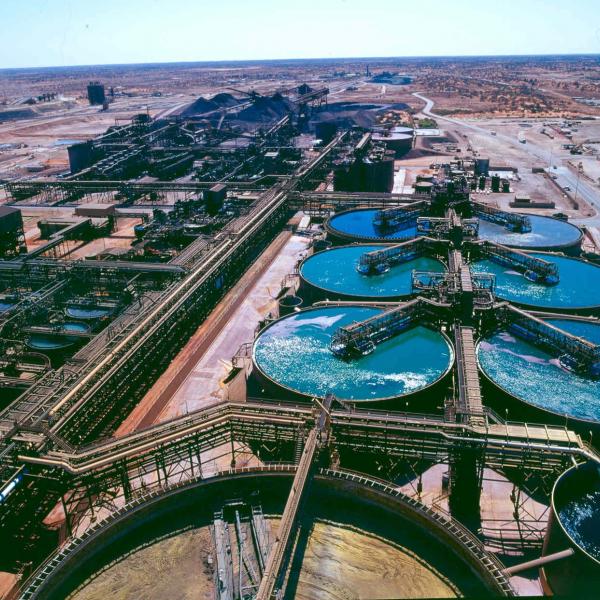 "Our team is committed to providing practical solutions and innovative technologies to deliver financial and environmental benefits."

Dr Robert Gee

General Manager, Minerals
ANSTO has world-leading expertise in the processing of critical and strategic metals such as rare earths, scandium, lithium, zirconium, niobium, and hafnium.
Education

Virtual presentations

ANSTO provided three virtual presentations at the 4th International Uranium Conference of the Canadian Institute of Mining, Metallurgy and Petroleum in October 2020:

Recovery of vanadium as a by-product in the processing of uranium ores, presented by Suzanne Burling

Continuous uranyl peroxide precipitation for the Honeymoon Uranium Project in South Australia, presented by Mark Maley

Development and demonstration of a novel process for chloride tolerant uranium ion exchange, presented by James Quinn

View the presentations online

Cost savings

Angela Uranium Deposit

ANSTO partnered with Marenica Energy Limited to evaluate strategies to reduce acid consumption during leaching for the Angela Uranium Deposit. 

Successful demonstration of the rejection of calcite using Marenica's U-prgrade™ technology at ANSTO resulted in: 

Reduction of acid consumption from 104 to 24 kg/t, a difference of 80 kg/t
Uranium extraction from the ore post calcite removal increased in comparison to the untreated ore from 95.8% compared to 93.0%

Find out more

IX optimisation

Honeymoon project

Boss Resources Ltd. has announced improved process economics for its Honeymoon Uranium Project in South Australia.

Recent optimisation test work on the ion exchange (IX) circuit of the process has identified the ability to remove heating during elution which positively impacts the project economics.

The IX process proposed for Honeymoon also uses a patented elution process developed at ANSTO.

Find out more
Research collaborations
ANSTO partners with industry and universities under the Cooperative Research Centres Projects (CRC) program to:
Optimise the processing of cobalt pyrite-ore to generate battery ready cobalt and sulfur for use in Australian agriculture and metal processing industries.

Expand existing work with Lithium Australia to recover lithium from fine and low-grade mineral concentrates for the production of critical battery chemicals.

Conduct research into innovative techniques to improve the process for producing high purity vanadium products, which are growing in popularity for their use in the renewable energy market including Vanadium Redox Flow Batteries (VRFB), rechargeable batteries, telecommunications, solar, utility and for industry.
For further information on the projects, go to the Lithium Australia  NL and Australian Vanadium Ltd ASX announcements.
Helpful links
For further information