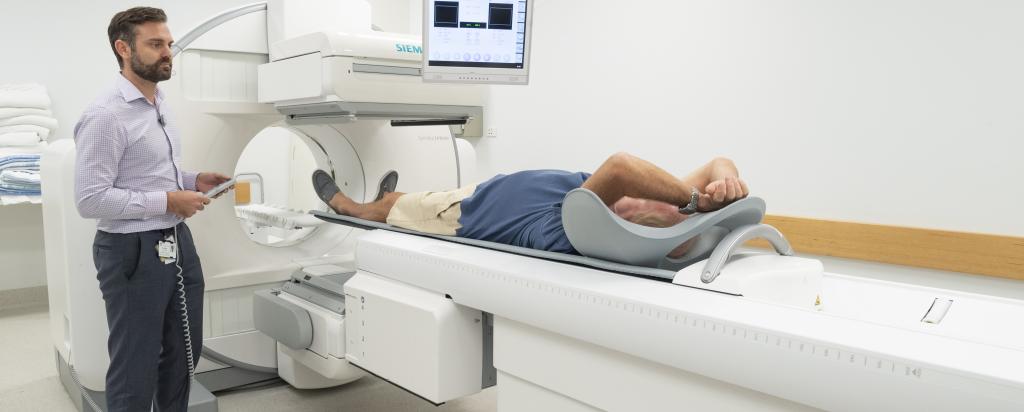 Tc-99m Generators
1 May
Yesterday's dispense of Generators containing imported Mo-99 has not passed our quality assurance testing. Patient safety comes first, and for this reason, Generator orders due for delivery this Sunday, 2 May, will not be fulfilled.
What we're doing
Overnight, our Health team has utilised an alternative residual supply of Mo-99 to enable the distribution of Generators to suitable customers today, 1 May.
Although this week we are operating with a smaller supply than usual because the Mo-99 did not pass quality assurance, the next Generator deliveries will take place on Wednesday 5 May and, in line with our OPAL reactor recommending operation, local supply will recommence from this coming Friday 7 May. 
Customer Service is contacting those impacted and prioritising deliveries in line with activity requirements and locations.
We will confirm with you once we return to our regular supply schedule.
28 April
ANSTO is pleased to announce that yesterday, 27 April, ARPANSA approved the engineering solution proposed by ANSTO for our OPAL reactor. Work has commenced, and we anticipate the reactor will resume operations in the next two days. This means the local supply of nuclear medicine will soon resume.
Product supply
Australian supplies of nuclear medicine are in place for this week up until Sunday 3 May. View full details of product supply below. 
There may be some interruptions early next week as we transition from international to local supply, which could result in some changes to activity and day of delivery.
As always, we will work with international and local partners to minimise any impact and proactively reach out via the customer services team to provide details to those affected.
Tc-99m Generators
Full supply week commencing 26 April, including Sunday 2 May
There may be minor disruption to supply and activity early next week and we will be in contact with those customers to discuss the situation 
We are anticipating a return to normal supply from Sunday 9 May 
Iodine-131
Full supply for the weeks commencing 26 April and 3 May
Chromium - 51
Customers can place orders for calibration 1 June for delivery from 17 May
Lutetium-177 
Product continues to be available
Health customer service team
If you have any further questions please get in touch with our customer service team.